Greytrix introduces new Add-on called "User Authorization Report in Sage 300 ERP" to confirm and verify the  user rights. Let's see in detail
Considering, real life business scenario in an organization there are users who have different rights for using and accessing Sage 300 ERP.
Admin user can simply print report by entering the user name in the report UI and check respective rights.
New Stuff: Export Crystal Report in Multiple Formats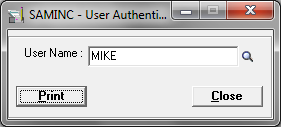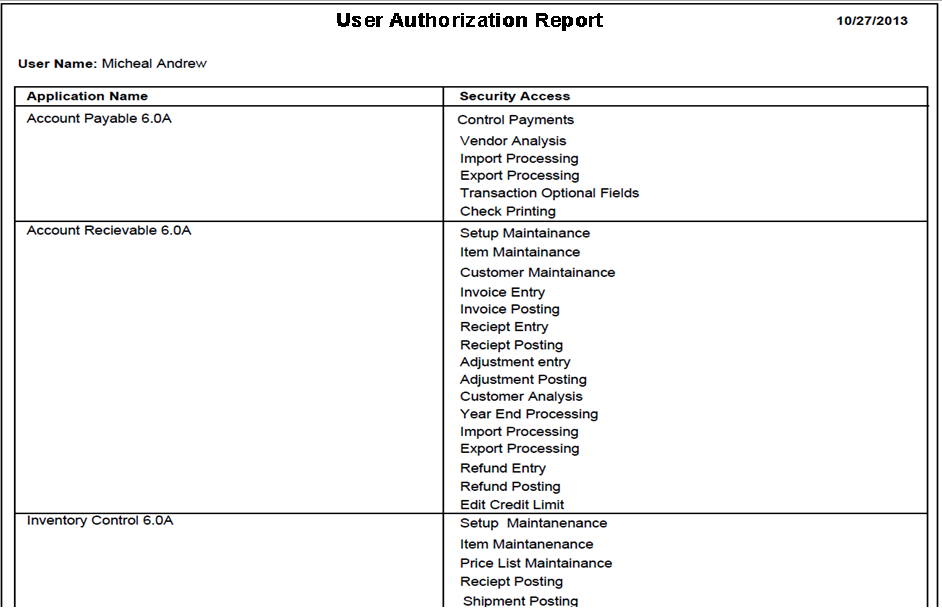 By using this Report Administrator  and security officer can ensure that  users are having access to application as per their designation and permission.
This report allows Admin and Security officer to know employer rights of accessing Sage 300 ERP, rather than browsing through Sage 300 ERP's Users, Security Groups, User Authorization and keeping track manually.
Also Read:
1. Change Print Destination in Sage 300 ERP
2. Create custom startup folder in Sage 300 ERP
3. Make Use of Custom Directory to Print Same Report in Different Formats
4. User Role and Security Application in Sage 300 ERP