We are continuing our blog series on GUMU Migration services. GUMU™ for Sage CRM –Goldmine is wizard driven utility that converts Goldmine's User, Company, Contact, History, Pending, Notes and Opportunity into Sage CRM.
Here we shall discuss about how Goldmine Companies are migrated to Sage CRM using GUMU™.
Company records from Goldmine are migrated as Sage CRM Company. All the information related to Company that is present in Goldmine will be migrated to Sage CRM. For e.g. Address, Phone Number etc.
To understand this in better way, we shall refer the below screenshot. For e.g. Goldmine Company i.e. "LANSupport" is migrated in Sage CRM along with its Address, Phone etc.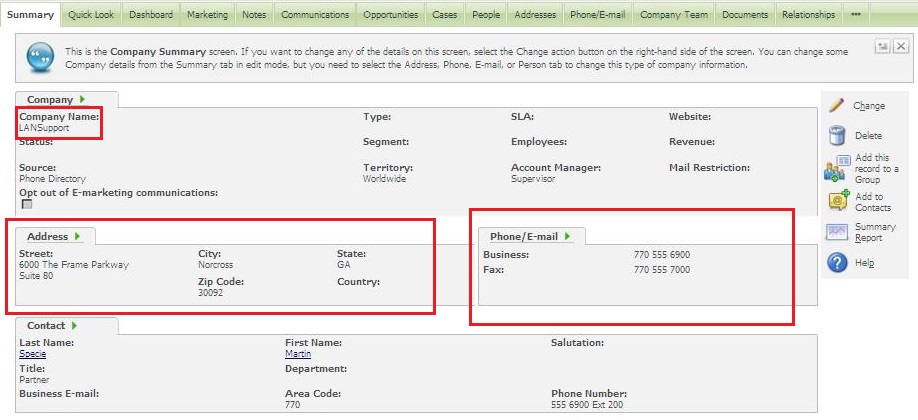 Below is the list of Company Fields in Goldmine that are mapped with Sage CRM Company after migration.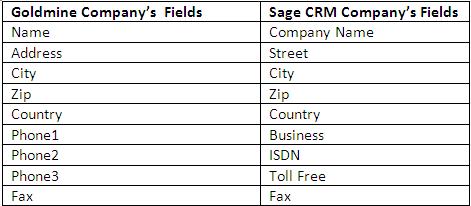 Also Read:
1)      Migrate Goldmine Contact to Sage CRM using  GUMU™
2)      Migrate Goldmine Opportunities to Sage CRM using GUMU™
3)      Migrate Goldmine Communication to Sage CRM using GUMU™
4)      Migrate Goldmine Notes in Sage CRM using GUMU™