GUMU™ Sage CRM – Sage Pro integration is real bi-directional integration. This is now compatible with latest Sage CRM 7.3 version. This new integration now also supports multiple browsers.
New Stuff: GUMU™ Sage CRM – Sage 100 Integration – New Features
In addition to this now since it is compatible with all browsers, user will be able to access GUMU™ integration on Mobile/tablet/iPad in Desktop view mode.
Administration section: In below Sage CRM screen, user can view the administration section of our integration with latest Sage CRM 7.3 in contemporary theme. We have displayed all our GUMU pages as per the new Sage CRM UI theme in a user friendly manner.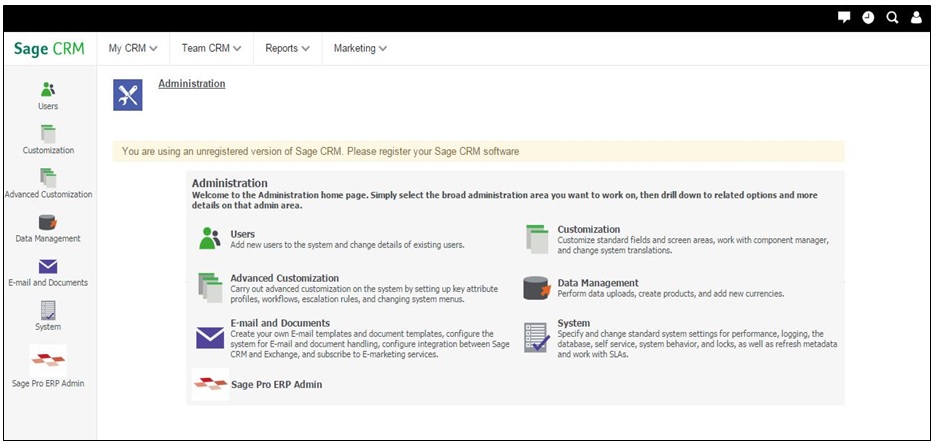 For more information about the product please refer below links:
Blog link:
https://www.greytrix.com/blogs/sagecrm/2012/03/03/greytrix-releases-new-gumu-sagecrm-integration-with-sage-pro-erp/
YouTube video link:
http://www.youtube.com/playlist?list=PL433CC7991A5C8708
Also Read:
1. Sage Pro ERP Integration with Sage CRM – Troubleshooting Tips
2. Greytrix releases new GUMU SageCRM integration with Sage Pro ERP
3. Sage CRM with Sage Pro Multi Company
4. Greytrix – Sage CRM – Web OE for Pro
5. GUMU for Sage CRM – Sage PRO integration – Sage PRO side configuration