Salesforce has made great inroads as a leading, SaaS-based solution that focuses primarily on CRM functionality. So to integrate a Salesforce CRM package with leading ERP systems is usually a moot point. Now a question arises whether Salesforce and ERP need to be integrated or not? Evaluation of this question can help organizations to make decisions and to improve business processes.
Check the Product: GUMU™ for Salesforce – Sage ERP Integration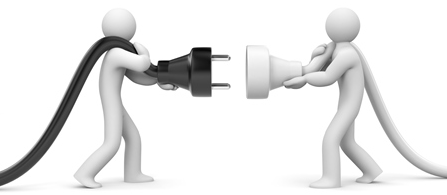 Let's evaluate the differences between integrated systems and non-integrated systems.
Salesforce without ERP Integration
Navigate between Salesforce CRM and ERP to get customer sales information.
Duplicate entries of customers/quotes/orders in CRM/ERP.
Spend more time merging Salesforce CRM and ERP data.
Unsynchronized data in Salesforce CRM & ERP system leads to various data issues.
Salesforce with ERP Integration
Get a Single view of customer sales information (historical & forecasted).
Easy to link the existing accounts with ERP customers.
Sales representative can get real-time customer information (Order Status, Historical Orders etc.) anywhere anytime.
Improves sales productivity and provide the right information which leads to greater customer satisfaction.
Rapidly Track customer orders/shipments/invoices status.
Automate the process of quote/order creation between Salesforce CRM and ERP.
Data is synchronized between ERP and Salesforce CRM, which eliminates duplication of data.
Integrated systems save a lot of time as compared to nonintegrated process between both applications.
Provides new dimensions to Sales Process and better Customer Satisfaction.
Features of Salesforce and Sage ERP (Sage Enterprise Management/Sage 100/Sage 300) Integration
Real-Time Information View
Authorization Control
Entity Synchronization
Linking Customers
Data access on – the – go
Flexibility to Configure
Easy to Promote
For more information on Greytrix Products and Services, write to us at salesforce@greytrix.com
About Us
Greytrix – a globally recognized and one of the oldest Sage Development Partner and a Salesforce Product development partner offers a wide variety of integration products and services to the end users as well as to the Partners and Sage PSG across the globe. We offer Consultation, Configuration, Training and support services in out-of-the-box functionality as well as customizations to incorporate custom business rules and functionalities that require apex code incorporation into the Salesforce platform.
Greytrix has some unique solutions for Cloud CRM such as Salesforce Sage integration for Sage X3, Sage 100 and Sage 300 (Sage Accpac). We also offer best-in-class Cloud CRM Salesforce customization and development services along with services such as Salesforce Data Migration, Integrated App development, Custom App development and Technical Support to business partners and end users.
Salesforce Cloud CRM integration offered by Greytrix works with Lightning web components and supports standard opportunity workflow. Greytrix GUMU™ integration for Sage ERP – Salesforce is a 5-star rated app listed on Salesforce AppExchange.
The GUMU™ Cloud framework by Greytrix forms the backbone of cloud integrations that are managed in real-time for processing and execution of application programs at the click of a button.
For more information on our Salesforce products and services, contact us at salesforce@greytrix.com. We will be glad to assist you.