In Acumatica, the "Field Text in Color and Bold" feature is a visual customization option that allows you to highlight and emphasize specific fields in a form by changing their text color and making it bold.
This feature is useful for drawing attention to important or critical fields, providing visual cues to users about specific data points, or indicating required or mandatory fields. By changing the color and making the text bold for a field, you can make it easier for users to understand and improve their overall experience by making important information more noticeable.
In this blog, we will explore how to apply the field text color and bold customization.
Navigate to the customization editor and select the desired screen where you want to modify the field. For example, let's consider the "Checks and Payment" screen (AP302000) and focus on the "Type" field. Click on the filter symbol to reveal the hidden properties.
To make the field text bold, set the CssClass property to "ScreenTitle." To change the color, set the ForeColor property to "Red." Once you have made these adjustments, publish the customization.
CssClass:-It makes the field bold.
ForeColor:-Changes color.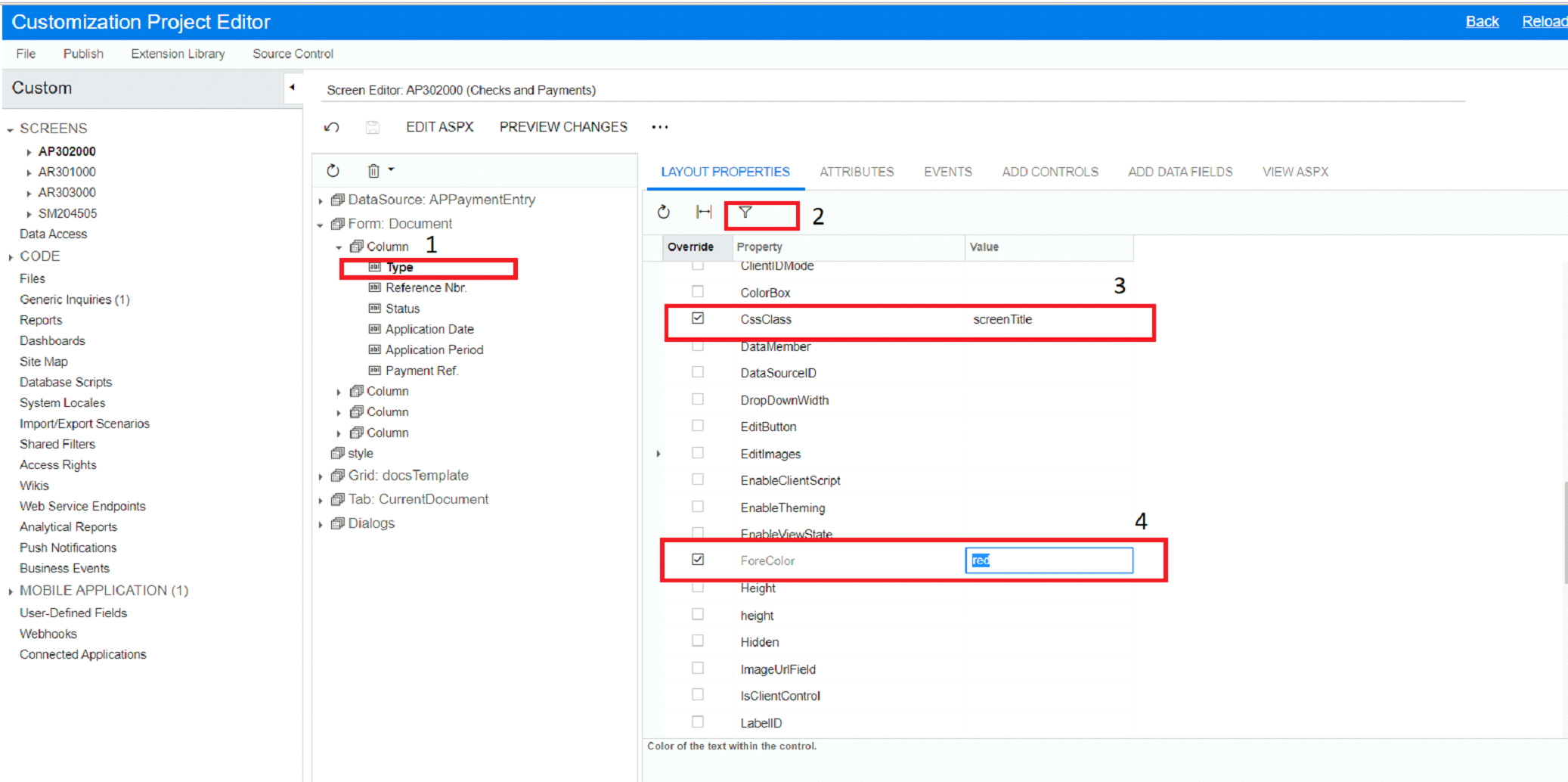 As a result, the field will appear with the specified color and bold text, effectively drawing attention to it.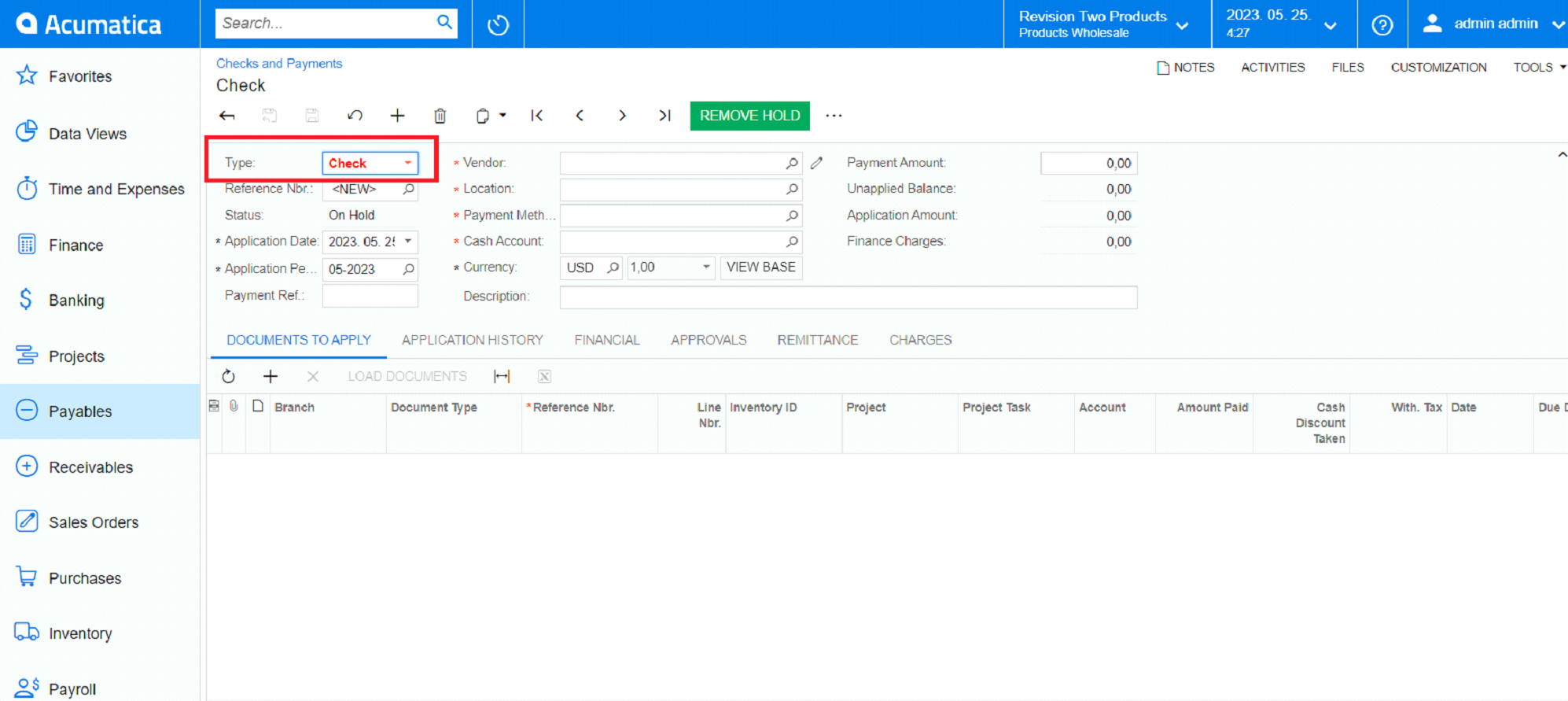 Greytrix, with its 22+ years of expertise as the Sage Development partner, extends its mastery to bring Acumatica to modern businesses. Greytrix offers complete end-to-end professional services for Acumatica, ranging from development, support, technical assistance, consulting, and system integrations.