GUMU™ for ACT! To Sage CRM is a wizard type utility for converting all data from ACT! into Sage CRM or Sage CRM.com. The conversion process converts all existing information such as Company, Contacts, Communications, Opportunities, Documents, Pending, History, Users, Custom information stored in the user defined locations such as notes, e-mails residing in ACT! into Sage CRM and Sage CRM.com. GUMU™  for Sage CRM utility also migrates data from Goldmine, SalesForce.com, SalesLogix or any database (including Ms Access, SQL, and Oracle) to Sage CRM (Target system).
<<If you would like to just export Notes from your Sage ACT System.. click to know more about our Greytrix Sage ACT! Export Notes Utility or continue reading this post>>
One of the important aspects found during migrations is Notes from ACT! These are two ways how notes can be migrated to Sage CRM using GUMU.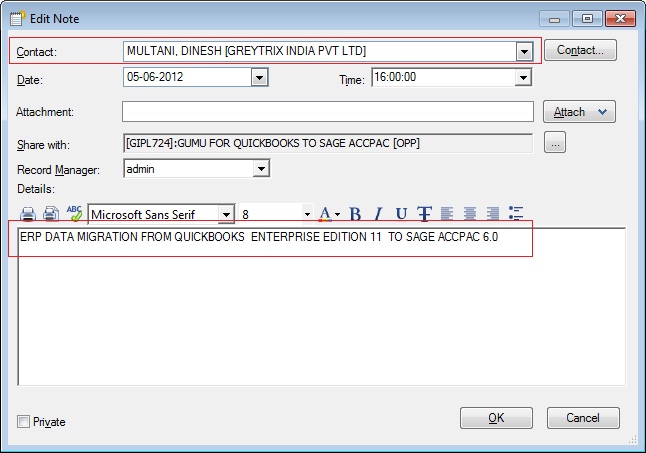 One is as communications in Sage CRM with the type as "To Do".  This is how it is generally handled in the migrations as when we create 'To Do' we get various options such as scheduling reminders, selecting an action, etc. It's like an opportunity. All the notes information like created date, user, etc. will also get migrated into Sage CRM / Sage CRM.com (Cloud).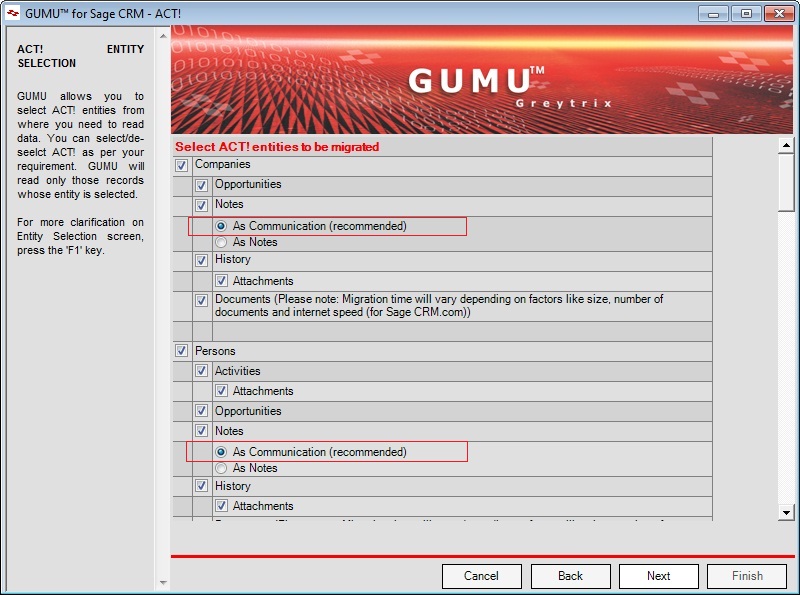 GUMU also provides the option to migrate Notes of Sage ACT! as Notes in Sage CRM. During migration, you have to select the "Notes" option from the screen :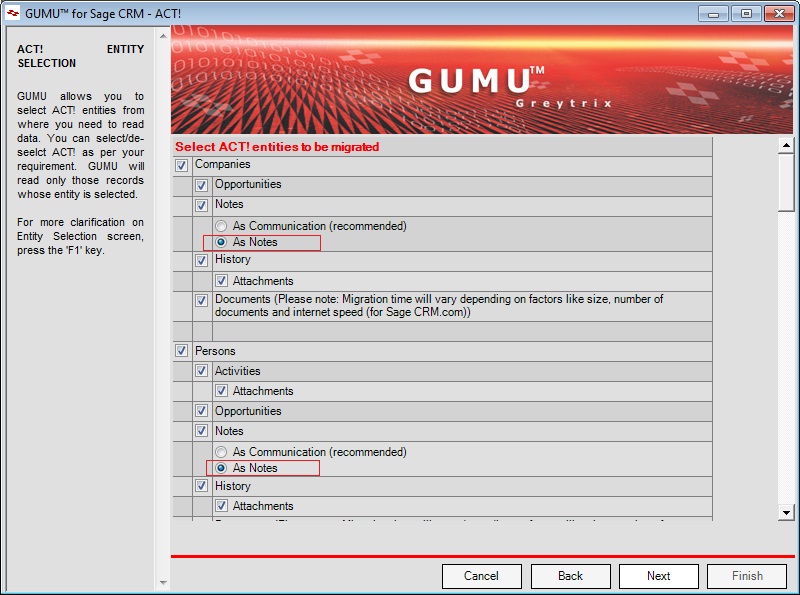 Notes are linked to the corresponding user in Sage ACT. Thus it can be migrated as notes into your target Sage CRM system in a similar way.