Recently on the community forums, we came across a question where the user wanted to eliminate Type checkboxes which are available on Company Entry screen in the Person block. Read on to see how it can be done.
New Stuff: Default Escalations in CRM 7.3
Steps to Remove Type field are as follows.
1) Log into Sage CRM as Sage CRM Administrator.
2) Navigate to Administration | Customization | Translations.
3) Enter Caption Family as Link_CompPers and search for the Translation records as shown below.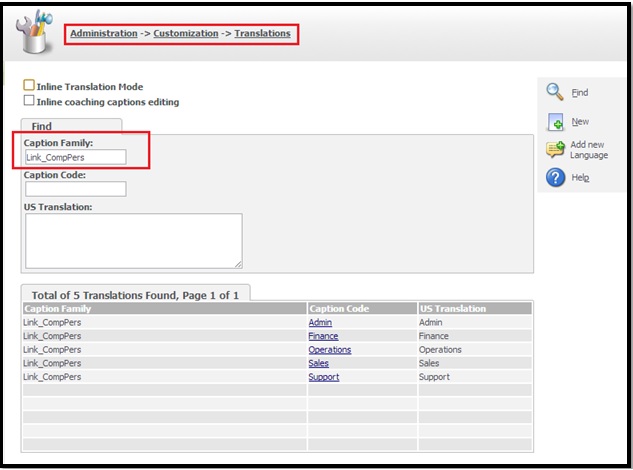 4) Once done, you just need to click on the hyperlink of Caption Code that you want to remove. Suppose you want to remove Sales, then just select Sales and Click on Delete button.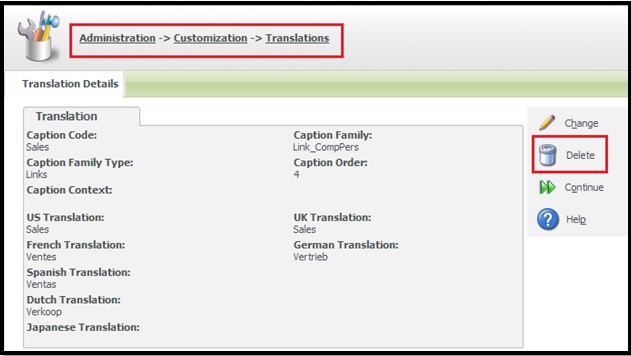 5) Once done, you will observe that the Company Entry Screen will eliminate the Billing and Shipping type checkboxes from the screen.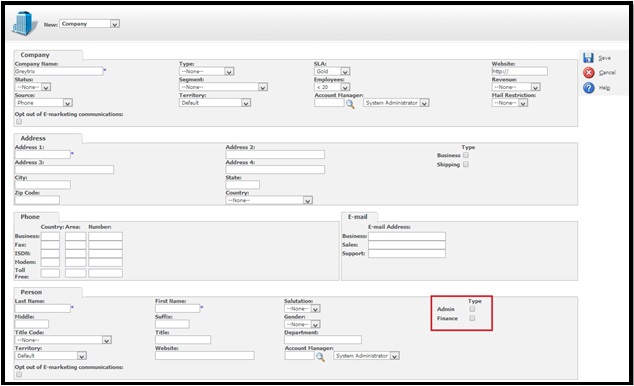 Also Read:
1) Hide Type field in Address panel of Sage CRM
2) How Address, Company Person links are stored
3) How to add the Mobile Phone and Private Phone fields to the views being used by Find screens, Reports and Groups
4) How the address is arranged over multiple lines?
5) Phone Email block on a single screen