GUMU™ for Sage CRM – Sage X3 integration is real time bi-directional integration which synch all the customer data (Customer/Address/Contact) from Sage CRM to Sage X3 and vice versa.
Before installation of GUMU™ for Sage CRM – Sage X3 integration, there are some pre-requisite points which need to be done. The Currency setting is one of the pre-requisite setting. Today in this blog, we will walk through currency setting needs to be done in Sage CRM so that GUMU integration can smoothly work.
 GUMU Sage CRM – X3 Integration Video | Blog | Demo Machine
Please note that the currency selected in Sage CRM should have a code that matches with the currency in Sage X3. Refer the below screen shot.
New Stuff: Country code setting in GUMU™ for Sage CRM – Sage X3 integration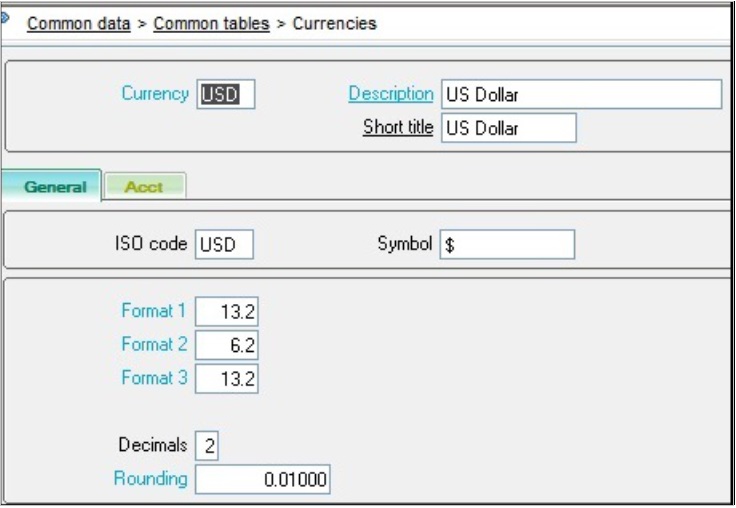 Before bringing Products in Sage CRM, please make sure that the Currency in Sage CRM and Sage X3 should match. For example, if the Base Currency is $(US Dollar) in Sage CRM and it has '$' symbol then Sage CRM admin user have to change symbol from '$' 'USD' since Sage X3 has 'USD' symbol.
Sage CRM admin user can change currency symbol in Sage CRM by following below steps,
1. Go to Administration->Data management->Currency configuration.
2. If the Base Currency is $(USD), change it to some other currency.



3. Go to Administration->Data management->Currency. You will find the currency '$' in the list as shown below
4. Click on the 'US Dollar', you find the following



5. Change its symbol from $ to USD.
6. Again Go to Administration->Data management>Currency configuration and change the base currency to "USD".
Once this is done, user will be able to Promote Quotes/Orders from Sage CRM to Sage X3 using GUMU™ Sage CRM – Sage X3 integration.
Also read :
1. GUMU Integration vs Sage Integration for Sage CRM and Sage X3
2. GUMU for Sage CRM-Sage ERP X3 supports Multi-languages
3. Real time Change from Sage ERP X3 to Sage CRM – Troubleshooting Tips
4. What's New – Creating Grids in Sage CRM to display Sage ERP X3 Data on real time basis using GUMU Customizer – II
5. GUMU™ for Sage CRM – Sage ERP X3 Integration – Edit orders