Salesforce provides a feature, using which users can directly convert Lead into Account-Contact-Opportunity [ACO]. Sometimes, user may have some custom fields in lead object and want information in this field to be transferred to ACO, once the lead has been converted. Most users simply create the same custom field of Lead in ACO and expect the information in that field to be transferred to the custom field in ACO. But, this won't transfer the data, as user has to define mapping between them. Let us consider a case, where we have a custom field named Territory in lead object. Upon lead conversion, we want the data in this field to be available in new opportunity that will be created while converting the lead. We have to first create a custom field in the Opportunity object. Here, we need to make sure that we keep the data type of this field same as the data type of the Territory field in the Lead object. Once we have these two fields in both the objects, we need to map them. To map these objects, follow below steps;
1. Navigate to Setup, in App Setup and click on Customize. Then, select Leads >> Fields, the lead fields will get displayed in the screen.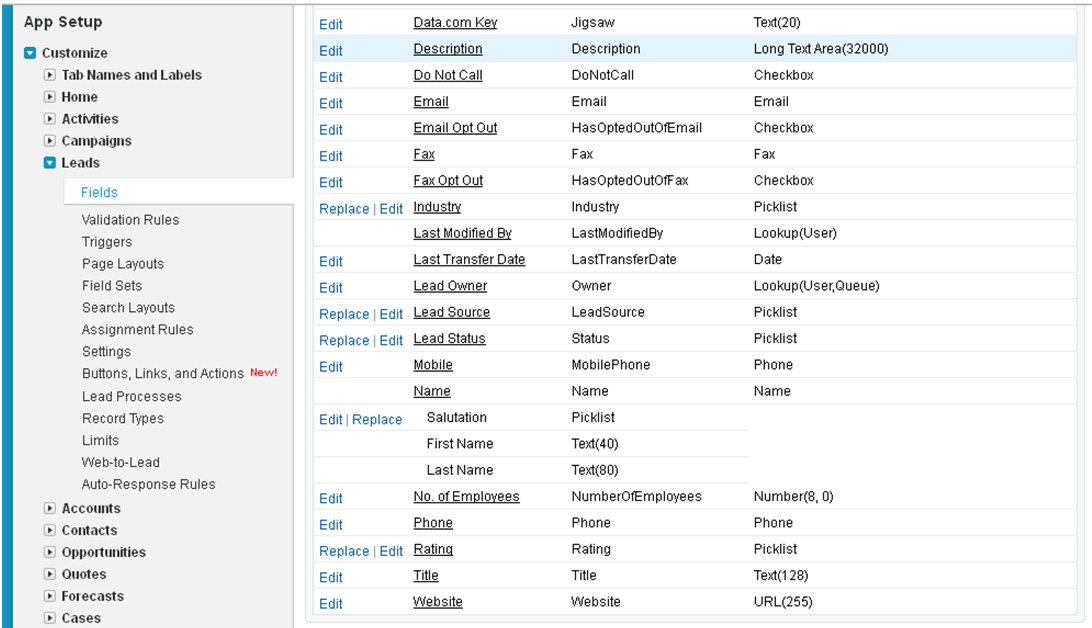 2. Click on Map Lead Fields button in Lead Custom Fields & Relationships section. 3. In mapping screen for the object Territory, click on dropdown and select Opportunity.Territory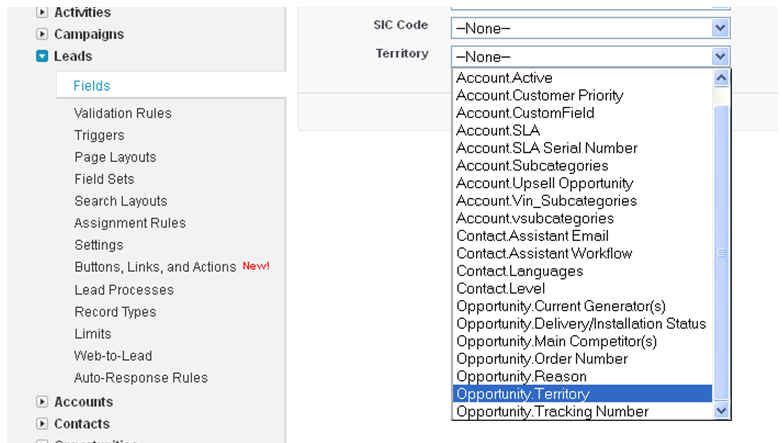 4. Click on Save. The mapping will get saved.
Now, whenever we convert lead to an opportunity, the data in the Territory field of lead will get copied to Territory field of the new opportunity. Using the lead mapping functionality shown above for opportunity, users can map different lead fields to accounts and contacts as well, depending on their requirement.
About Us
Greytrix as a Salesforce Product development partner offers a wide variety of integration products and services to the end users as well as to the Partners across the globe. We offers Consultation, Configuration, Training and support services in out-of-the-box functionality as well as customizations to incorporate custom business rules and functionalities that requires apex code incorporation into the Salesforce platform.
Greytrix has some unique solutions for Cloud CRM such as Salesforce integration with Sage Enterprise Management (Sage X3), Sage Intacct, Sage 100 and Sage 300 (Sage Accpac). We also offer best-in-class Cloud CRM Salesforce customization and development services along with services such as Salesforce Data Migration, Integrated App development, Custom App development and Technical Support to business partners and end users.
Greytrix GUMU™ integration for Sage ERP – Salesforce is a 5-star app listed on Salesforce AppExchange.
For more information, please contact us at salesforce@greytrix.com. We will be glad to assist you.