Most of small businesses do not deal with complex business transactions. They rely on their basic journal monetary transactions. So in order to fulfill their business needs they don't prefer to go with mid or big sized ERP system for handling their business activities. All that they need is an accounting system which can maintain their chart of accounts, taxes, products and journal transactions. Also if they have CRM system to maintain their business leads and sales department, they would require an integration between their CRM system and Accounting system.
Check now: Integration and Apps for Sage Live
Salesforce is cloud based CRM System which helps to track the client details, business leads and sales history. It doesn't requires internal maintenance to manage it. Salesforce has different integrations available with ERPs such as Sage 300, Sage 100 and Sage X3. Business managed on such ERP are quite big in terms of Employees, transactions and turnover value.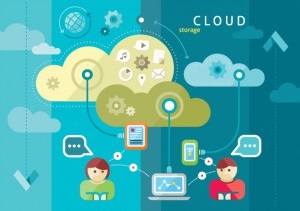 Well in such case, it's much easier and cost-effective to have both ERP and CRM as cloud based system and maintain the integration within cloud based system itself. Sage Live Accounting is developed on the platform of Salesforce itself and has facility to keep only chart of accounts, products and Journal transactions. It is a package which we can install within our Salesforce Account and work coherently with Salesforce business. This integrations helps users to keep their Sales, lead and accounting data within a single system. It doesn't behave as disparate system after integration; it looks like an accounting features has been added to Salesforce CRM System. So client can leverage their business on single system with minimal cost and human efforts.
During the integration, we can link up the Saleforce business account with Sage live Chart or Accounts. So whenever we post any journals against the Sage Live Chart of Accounts, the posted balances affect the Salesforce business Accounts. However we can track the balances of Salesforce Business partners as well. Also Sage Live provides the option to take product and its quantity as a part of Journal Entries. We can also define taxations into Sage Live system and include it in Journal Entries. It has the option to import and export data from Sage Live. We can also a schedule the function – Jobs in Sage Live.
Keeping single system of multiple activities is wise and preferable decision for the Businesses. Hence, Sage Live Accounting along with Salesforce plays very essential role for small businesses. Infact the mid-size service industry can also choose Saleforce + Sage Live for their business and account management.
About Us
Greytrix as a Salesforce Product development partner offers a wide variety of integration products and services to the end users as well as to the Partners across the globe. We offers Consultation, Configuration, Training and support services in out-of-the-box functionality as well as customizations to incorporate custom business rules and functionalities that requires apex code incorporation into the Salesforce platform.
Greytrix has some unique solutions for Cloud CRM such as Salesforce integration with Sage Enterprise Management (Sage X3), Sage Intacct, Sage 100 and Sage 300 (Sage Accpac). We also offer best-in-class Cloud CRM Salesforce customization and development services along with services such as Salesforce Data Migration, Integrated App development, Custom App development and Technical Support to business partners and end users.
Greytrix GUMU™ integration for Sage ERP – Salesforce is a 5-star app listed on Salesforce AppExchange.
For more information, please contact us at salesforce@greytrix.com. We will be glad to assist you.