In the last two decades, we have seen a substantial change in Technology and the way businesses use various technologies to grow and function smoothly. Both SME and Large business organizations have welcomed the changes in technologies and work style so as to cope up with Industry trends and Market growth.
Read more: Sage Financials Technical Services
Major obstacles for small businesses to select an ERP system
Estimation Cost of ERP and its overall implementation is difficult as this depends upon the software which is selected along with the choice of package offered.
Implementation of ERP system may change overall business process. Sometimes it's difficult for businesses to switch from informal work culture to the structured organized business environment.
Selection of ERP system can be a difficult for small businesses as they don't have hands-on experience for working on ERP. Strategic decisions related to ERP incurs major expense and are made keeping long run objectives in mind.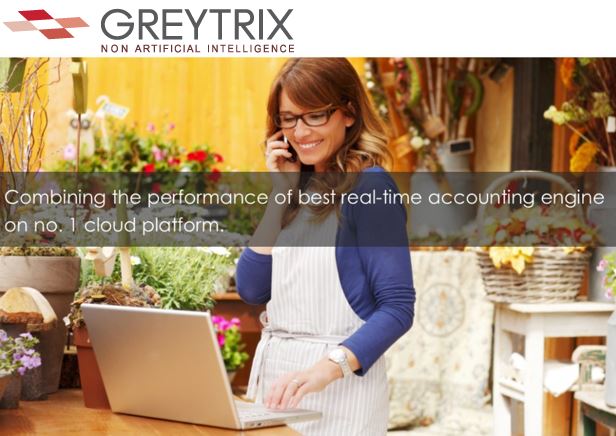 Sage Financials comes with Salesforce package where user has the options to track sales and accounting part of business in single application integrated system. Sage Financials has functionality to maintain accounting linked with their Sales management part of Salesforce. We can maintain Chart of Accounting, Journal Entries, taxes, ledger balances and financial reporting in Sage Financials. Also it has the option to maintain Salesforce Items and customers with their Accounting transactions. So we can get a single view of accounts with sales and ledger part. Small businesses main concerns is their major financial part only which contains financial reporting and ledger transactions, Sage Financials mainly focuses on this part.
Since it's on cloud, Sage Financials doesn't comes with the headache of keeping and maintaining costly server at business sites. So it becomes easier for small businesses to start using Salesforce CRM based accounting system at low cost. With limited licenses for users, a small business can subscribe for Sage live and make their accounting system integrated with leads and Sales management process. In small business firm, an accounting operation can be handled by single person. So on small scale, automation of business activities becomes easier for business personals with in less cost, resources and time.
On a closing note, if you are running a small business with sales and marketing activities, Sage Financials package can be a boon for your business to handle your day to day accounting stuffs without much involvement of big ERP features and terms.
About Us
Greytrix as a Salesforce Product development partner offers a wide variety of integration products and services to the end users as well as to the Partners across the globe. We offers Consultation, Configuration, Training and support services in out-of-the-box functionality as well as customizations to incorporate custom business rules and functionalities that requires apex code incorporation into the Salesforce platform.
Greytrix has some unique solutions for Cloud CRM such as Salesforce integration with Sage Enterprise Management (Sage X3), Sage Intacct, Sage 100 and Sage 300 (Sage Accpac). We also offer best-in-class Cloud CRM Salesforce customization and development services along with services such as Salesforce Data Migration, Integrated App development, Custom App development and Technical Support to business partners and end users.
Greytrix GUMU™ integration for Sage ERP – Salesforce is a 5-star app listed on Salesforce AppExchange.
For more information, please contact us at salesforce@greytrix.com. We will be glad to assist you.