Acumatica ERP is a very flexible and efficient solution that will help us maintain our business process, increase our business's transparency, and allow an entire organization to access the platform. Its efficiency, flexibility, and high configuration make it the user easy to operate.
In this blog we are going to discuss one of its features i.e., 'Link Sales Order to Normal Purchase Order'.
Enable "Sales Order to Purchase Order Link" feature
In order to use this feature, make sure that the feature is enabled from Enable/Disable Features screen. If the feature is not already enabled, follow the below steps.
1. Navigate to System Management > Enable/Disable Features and click Modify.
2. Locate Inventory and Order Management > Sales Order to Purchase Order Link and select the checkbox and click Enable.
3. Similarly, user can enable Drop Shipments and other required features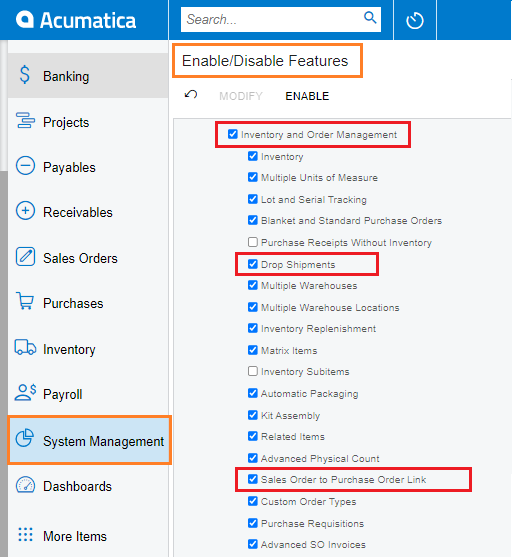 Linking Purchase Order and Sales Order
• Once the feature is enabled, sales order provides an option to link purchase order.
• While creating a sales order, in item details line user needs to select checkbox of 'Mark for PO' column. This provides the options of available PO sources that we can link to our sales order as shown in below screenshot. Here, as we have enabled Drop Shipments feature, it also displays options for drop shipment link.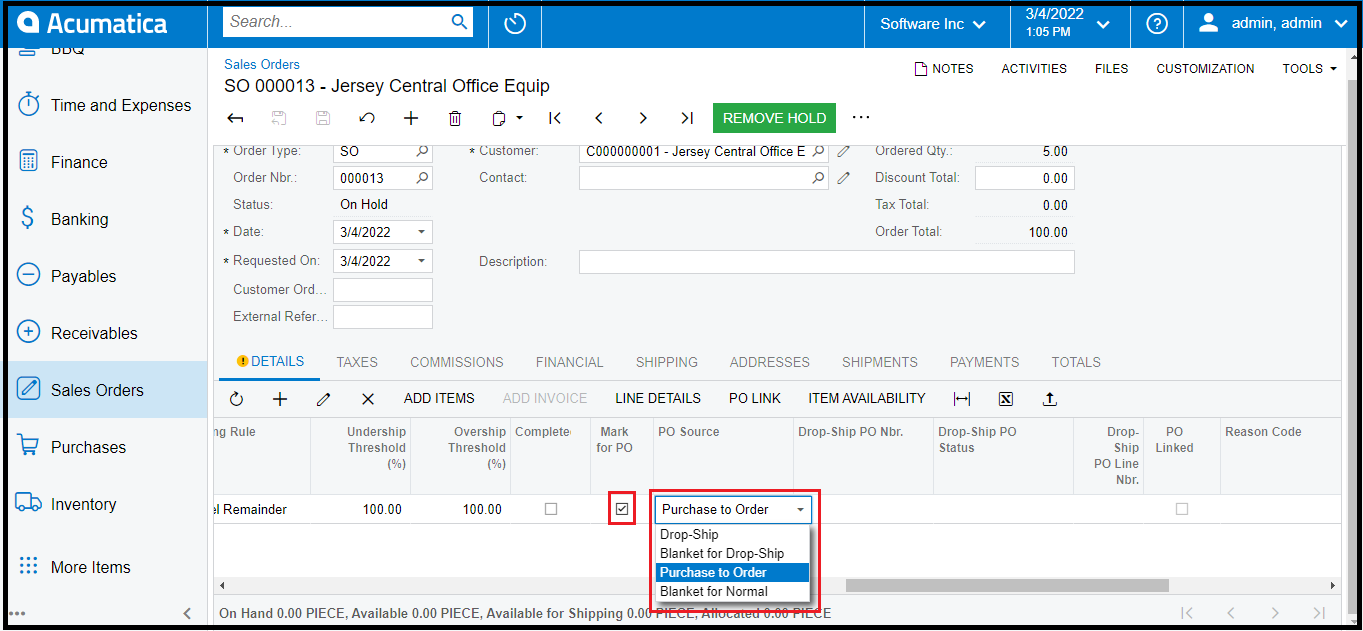 • Select 'Purchase to Order' option and click on "PO LINK" button on top of details grid. The new dialog box will be opened which contains the list of available purchase orders containing the selected product on sales order detail line.
• You need to select purchase order and click on Save. It will link to current sales order.
• In case you don't have any ready purchase order for the same product then you can create one at the same time. You just have to remove the order from Hold and click on (…) to view more actions and select 'Create Purchase Order'. Purchase order screen will be opened with item details as in the current sales order. After entering other details just click on Process button to create new PO for that particular SO.
• Now you can link the newly created PO to current SO by using PO link button.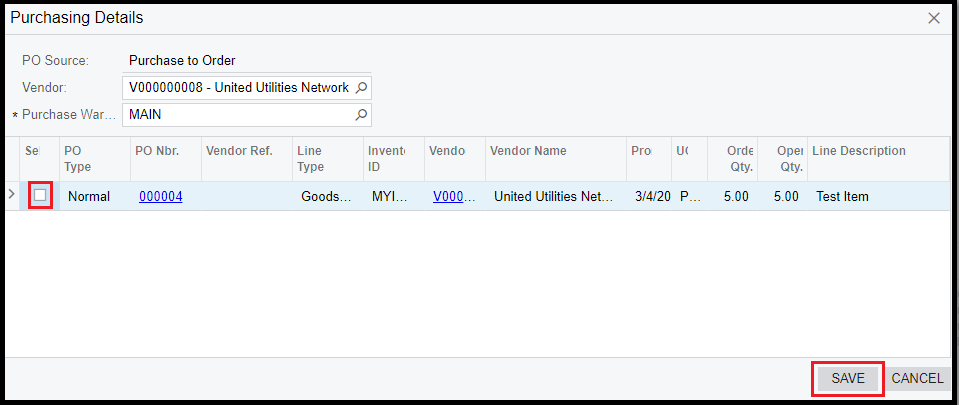 User can view linking between sales order detail line and purchase order, click on 'Line Details' button present on top of details grid. New dialog box will appear which will show line details along with linked purchase order number and Order Type in Related Document column.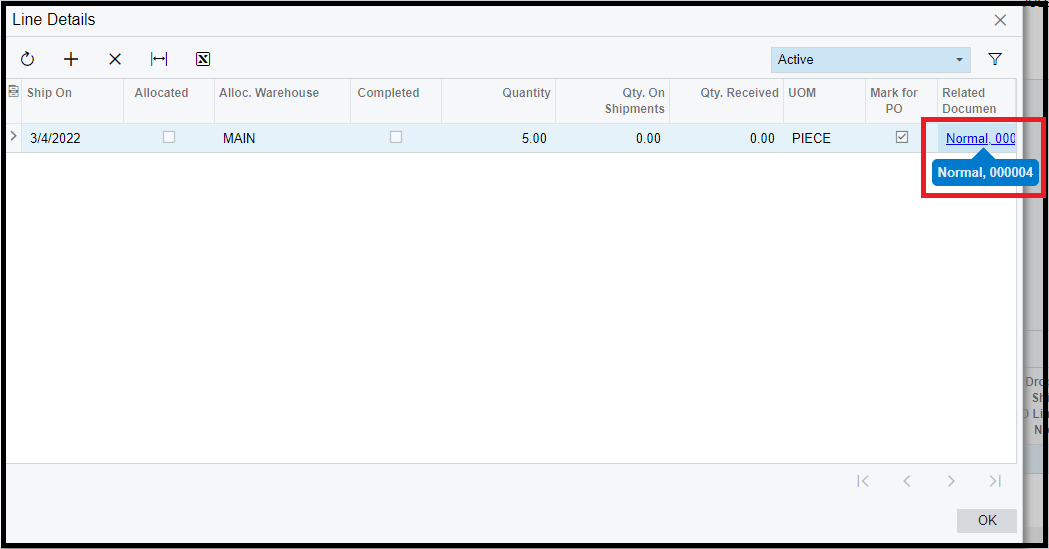 This is how we can link our Sales order to an existing purchase order in Acumatica.
Greytrix, with its 22+ years of expertise as the Sage Development partner, extends its mastery to bring Acumatica to modern businesses. Greytrix offers complete end-to-end professional services for Acumatica, ranging from development, support, technical assistance, consulting, and system integrations.