Acumatica ERP is a very flexible and efficient solution that keeps on improving by adding new features and fixing the bugs from time to time. In order to ensure efficient business continuity, Acumatica releases 2 major versions (i.e., 2021 R1 and 2021 R2). Along with the major versions, the minor versions are released bi-weekly or monthly depending on the changes done by Acumatica.
Acumatica ERP provides an inbuilt feature to upgrade the instance from an older version into a newer version. The upgrade to a newer version can be achieved remotely from within Acumatica's existing instance, or it can be done locally using "Acumatica ERP Configuration Wizard > Application Maintenance > Upgrade".
In this blog, we will discuss upgrading using Apply Updates screen from within the Acumatica instance.
Navigate to System Management > System Maintenance > Apply Updates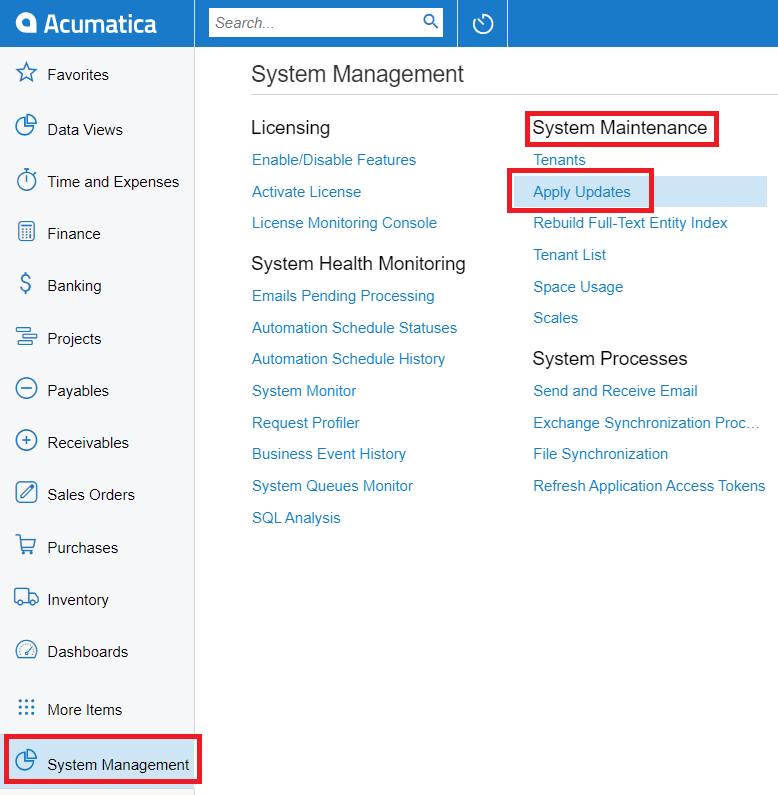 In Apply Updates screen, under Updates tab, select Major Version as "All Version".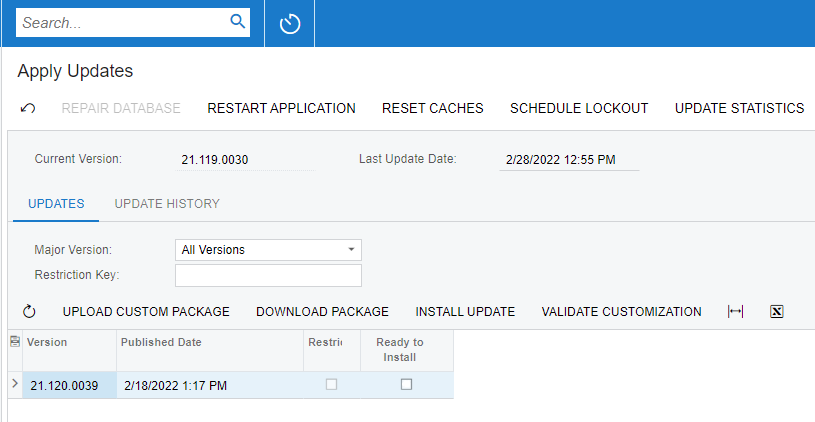 Select the preferred product build from the list of versions and click on the DOWNLOAD PACKAGE. The downloading will take some time and once completed, the 'Ready to Install' checkbox will be automatically selected.

Click on INSTALL UPDATE.
A background process starts by copying Acumatica software components to the server computer and then updating the application instances and databases.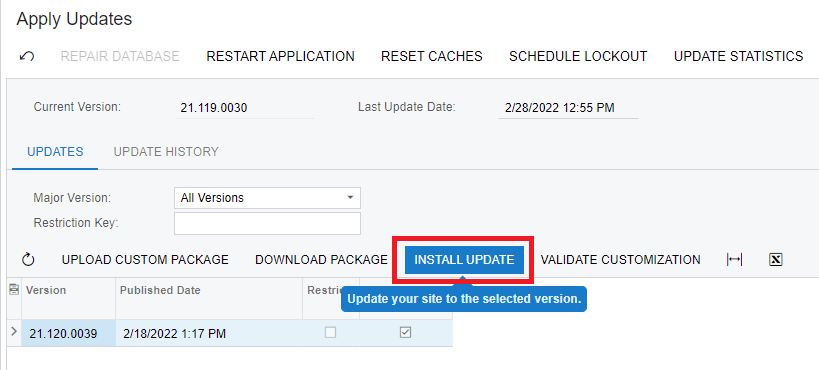 Once the upgrade process is complete, you can view the history in the UPDATE HISTORY tab. The tab shows all the upgrades done till date.

Hence, the user can easily upgrade to the Acumatica version and use the latest features, performance improvements, and hotfixes for the issues.
Greytrix, with its 22+ years of expertise as the Sage Development partner, extends its mastery to bring Acumatica to modern businesses. Greytrix offers complete end-to-end professional services for Acumatica, ranging from development, support, technical assistance, consulting, and system integrations.