Checkbook.io and Acumatica Integration can be easily integrated with businesses and new applications. While integrating it provides flexibility and efficiency.
Checkbook-Acumatica Integration pushes check payments from Acumatica to Checkbook.io. The solution also offers an easy selection of banks or accounts in Checkbook which is mapped with Acumatica to know the status of the payment. The Checkbook ERP integration allows users the advantage of setting up ACH payments only once which is applied to every bank the user works with, through Acumatica Vendor Payment Services.
This blog elaborates on the feature of void payment in Acumatica checkbook integration.
A void transaction is a transaction that is canceled by the Customer/Merchant, realizing there's something wrong with it soon after the transaction has been made.
When you void a payment?
Payables automatically reverse the accounting and payment records, so the status of the paid bill is reset to unpaid.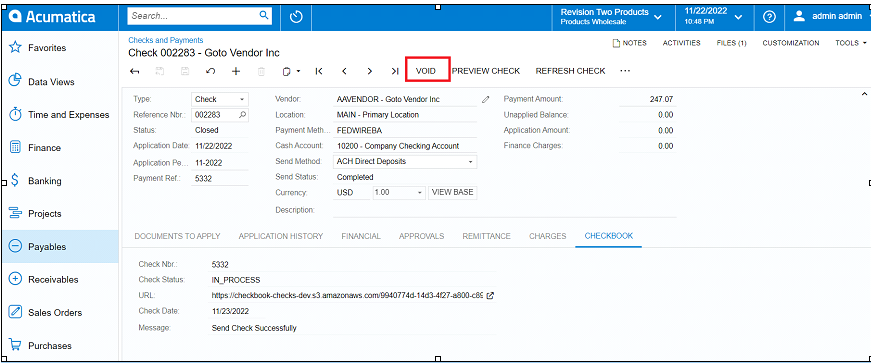 Once the payment is complete and released but the user is not sure about the transaction and needs to cancel that transaction then our checkbook utility has a void button, which will void the respective payment.
After the check is voided in Acumatica, the below fields are updated in the checkbook tab of the payment screen (AP302000):
Check Status
Message
Type of check as voided.
See the below screenshot for the voided payment in Acumatica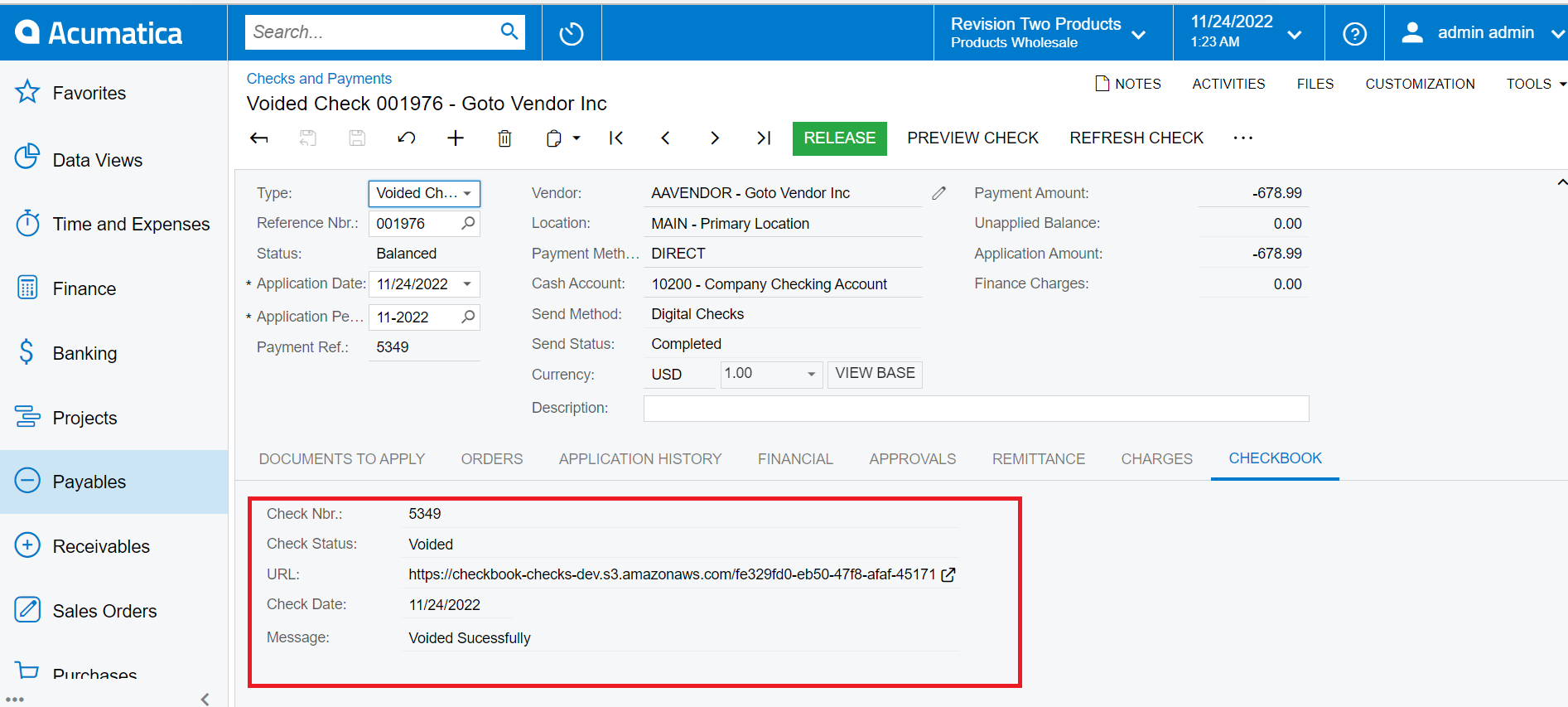 Below screenshot of the voided payment in checkbook.io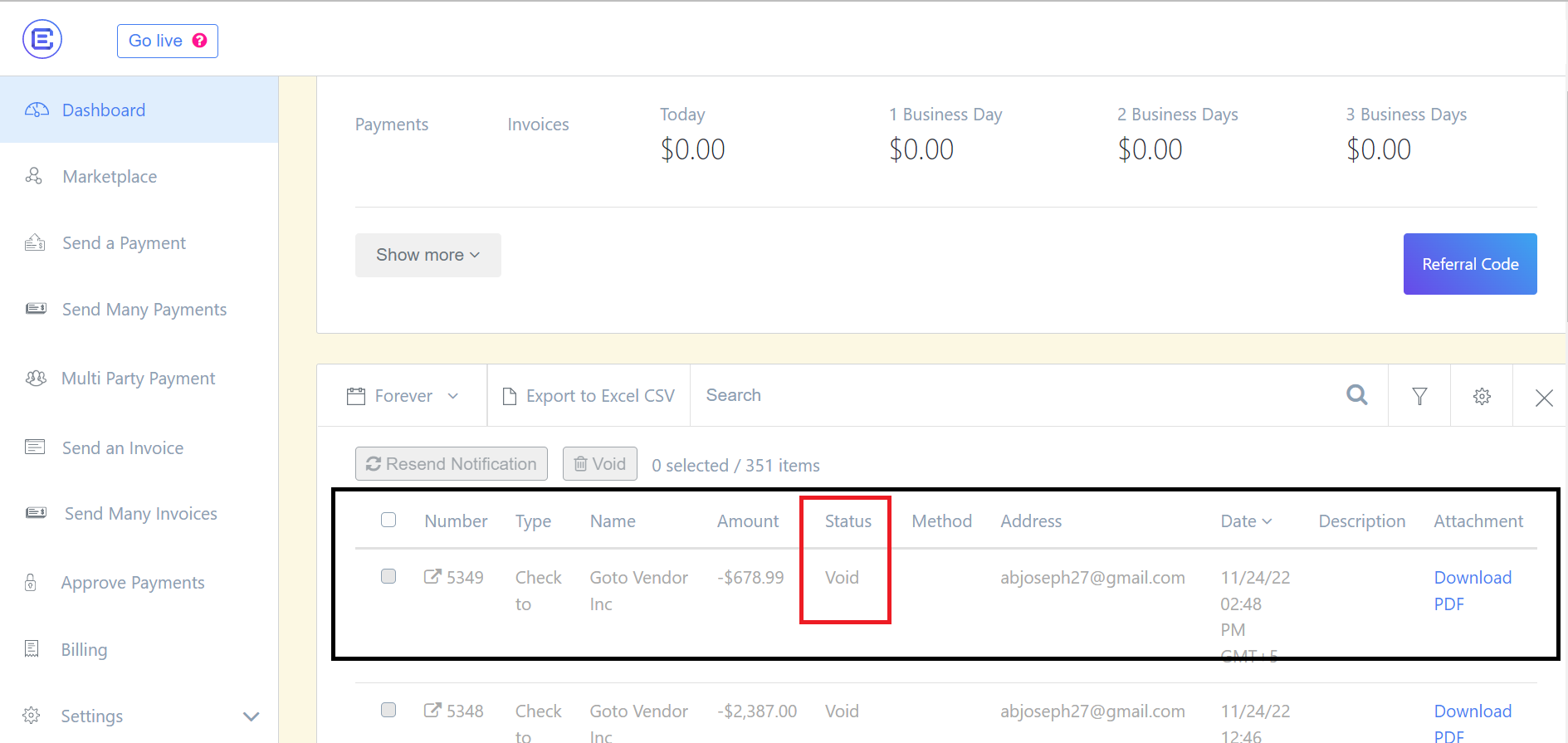 A voided check is used to get the information needed for electronic payments since it includes details such as your routing number, account number, and check number.
Once voided, the transaction cannot be posted, and the Void Status cannot be removed. A voided transaction will typically disappear from a customer's credit/debit account statement within 24 hours.
About Us
Greytrix, with its 22+ years of expertise as the Sage Development partner, extends its mastery to bring Acumatica to modern businesses. Greytrix offers complete end-to-end professional services for Acumatica, ranging from development, support, technical assistance, consulting, and system integrations.