In GUMU™ for Sage CRM – Sage 100 (MAS 90/200) ERP Integration, we have provided a "MAS 90/200 Lookup" option, wherein Sage CRM users can directly search and select desired item from Sage 100 (MAS 90/200) ERP for placing orders from within Sage CRM.
 Video – Working of GUMU SageCRM – Sage MAS 90200 Integration
We have enhanced this Item Search functionality further and have provided option of searching item by;
–  Customer – Item aliasing:  In Sage 100 (MAS 90/200) ERP, Users have an option to define alias on the basis of Customer and Item i.e. Item number/name specific to the Customer. Once alias is defined while creating order on  Line item screen in Sage 100 (MAS 90/200) ERP, and  if user press the shortcut ALT + G, it would display the lookup of all the items based on alias defined in Alias Item maintenance.
–  Purchase History: In Sage 100 (MAS 90/200) ERP, while creating order for customer; users  have an option to view and select  Item from LAST purchase history for corresponding customer. For this, user have to select ALT + S shortcut in Sage 100 (MAS 90/200) ERP in Sales Order line item screen.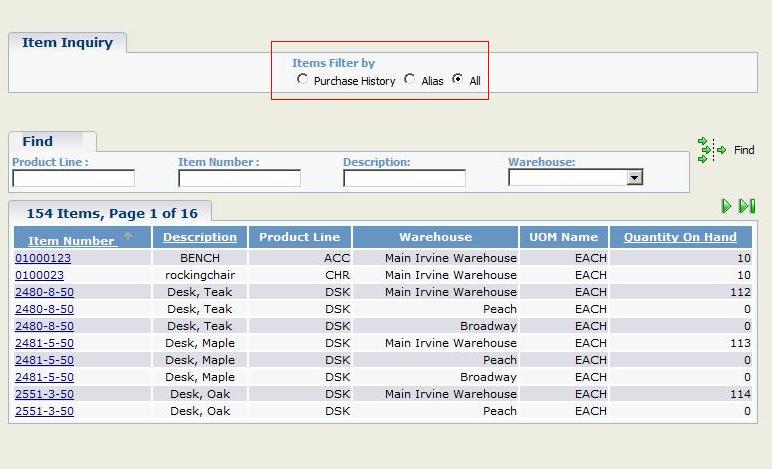 We have replicated this functionality in our GUMU™ Integration, wherein user can search and select Item on the basis of Last Purchase History as well as based on Alias defined in Alias Maintenance screen.
To know more about our GUMU™ for Sage CRM – Sage 100 ERP Integration feature, write us at sage@greytrix.com
— Related Posts —
1. New Features in GUMU for Sage CRM – Sage 100 ERP Integration
2. GUMU for Sage CRM integration with Sage 100 ERP
3. Salesperson Mapping Functionality in GUMU Sage 100 ERP integration
4. Synchronize Dropdowns in Sage CRM using GUMU Integration
5. Link Functionality in GUMU for Sage CRM – Sage 100 ERP
6. Create AR Invoice in Sage CRM using GUMU Sage CRM-Sage 100 ERP Integration
7. Configuration and Working for Creating AR Invoice in Sage CRM using GUMU Integration