Sage CRM provides various feature/options to store important documents against its entities like Company, Person, Cases, etc. Few days back, we came up with a requirement of showing on-screen notification if any document is uploaded in Sage CRM by a Team member.
We have even added an on-screen notification as an optional part. Notification will be visible to the users if and only if the Screen Notification check-box is checked, while uploading the document.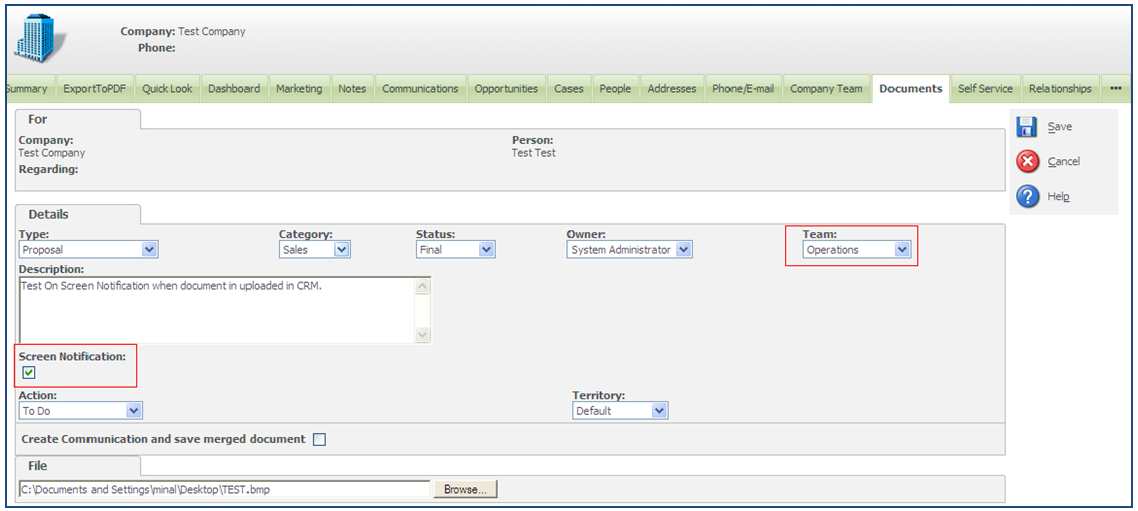 Also Read: Notification Features in Sage CRM v7.2
Once the uploaded document is saved, members from the Same Team would be able to view onscreen notification on their screen.

Note: Notification only goes to the Team members. Hence, document data is secured and maintained.
Well, if your business process demands document on-screen notification functionality then you can drop us an email for more details on this add-on.