Sage CRM v7.2 has come up with many additional and exciting features. Recently, we came across a new notification feature in this version.
Let me explain; sometimes it is irritating to see all the notifications displayed at the same time on your screen. In Previous versions of CRM if user has any notifications, all the notifications will be displayed one after other on the screen. Say if user has 10 notifications, then sometimes it's irritating to view all at the same time. This also disturbs the look and feel of the screen.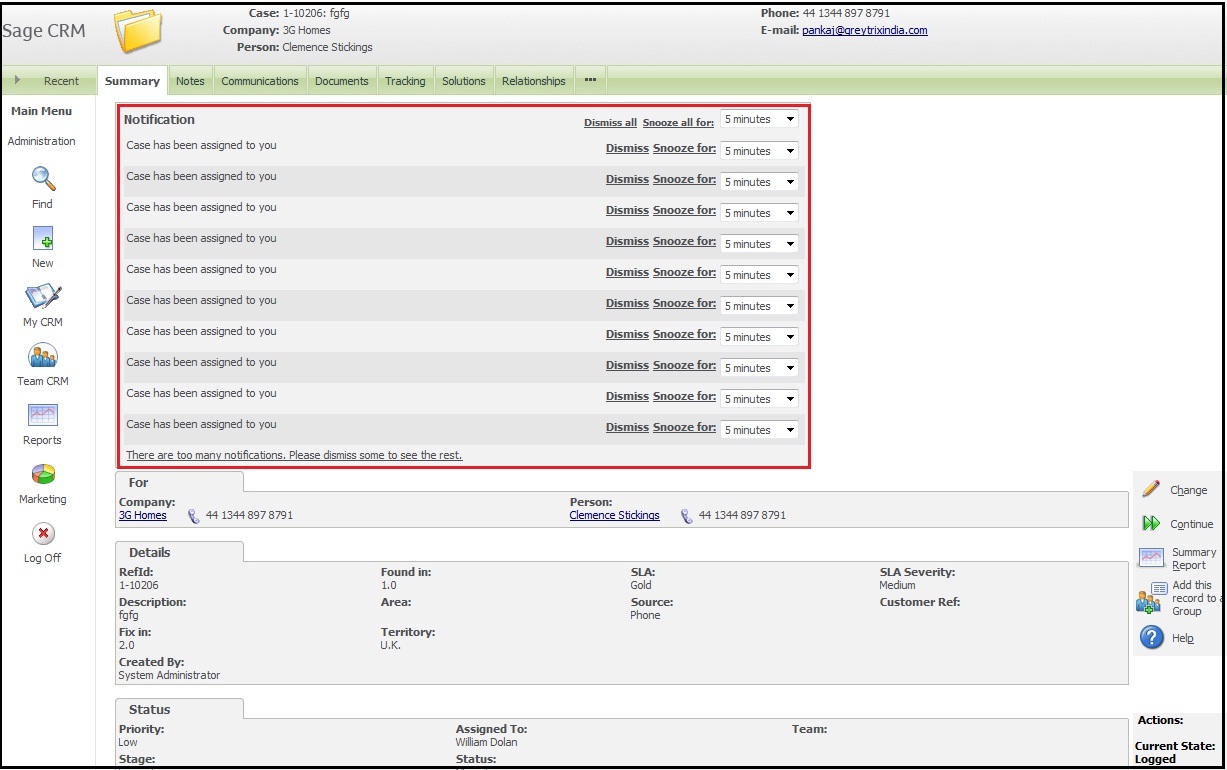 In CRM 7.2 version, notifications are displayed in a panel above the screen. User has option to expand and collapse to see the notifications. User can view notifications by clicking on the arrow available next to the Notifications word.
Collapse View: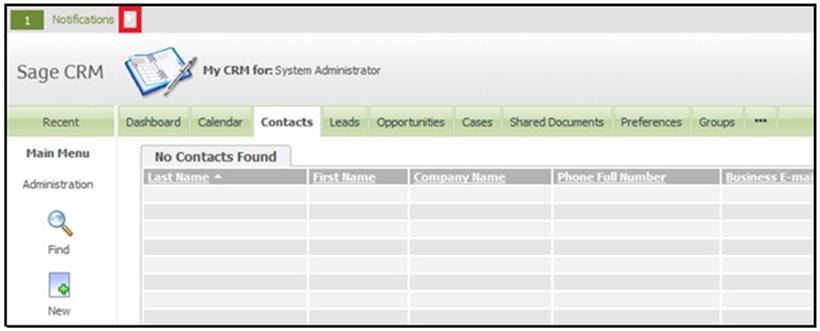 Expanded View:

Close button collapses the notifications panel; in case user finds it difficult to use arrow button to collapse.
Stay tuned! We would be posting some more new exciting features of CRM 7.2 version for our visitors.