An ecommerce website works both ways. It can attract new customers and increase sales, at the same time, giving rise to a new set of costs and operational challenges. If you wish to eliminate countless hours of manual data syncing, or data integrity issues, Ecommerce-ERP integration is the way ahead for you.
Attend this webinar to see how you can integrate your Magento ecommerce portal with Sage ERP X3 and reduce costs even as your business grows.
Date – 21 October 2014  |  Time 1:00 pm US Eastern Time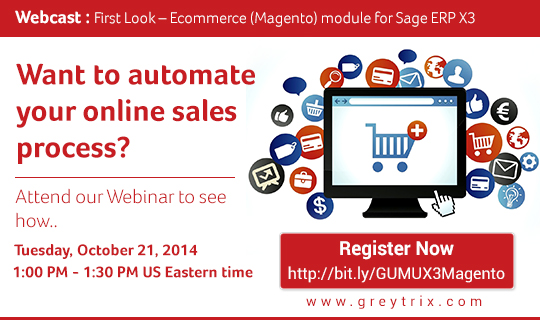 See you there!!