A Self Service Portal wouldn't be as powerful if it didn't come with CRM integration. Keeping in mind an organization's need to have the Self Service Portal synced with their CRM system, we have set out to integrate CRM Self Service Portal with all the major CRMs that are globally used. Currently, CRM Self Service Portal comes with Sage CRM integration while integrations with various other CRMs like Sugar CRM, Microsoft Dynamics CRM, etc… have been planned for the future and are in the pipeline.
For a trial run of CRM Self Service Portal integrated with Sage CRM, contact us at admin@crmselfservice.com
Once you integrate CRM Self Service Portal with Sage CRM, you can do the following things,
Sync Cases, People and Companies from Self Service to Sage CRM and vice versa,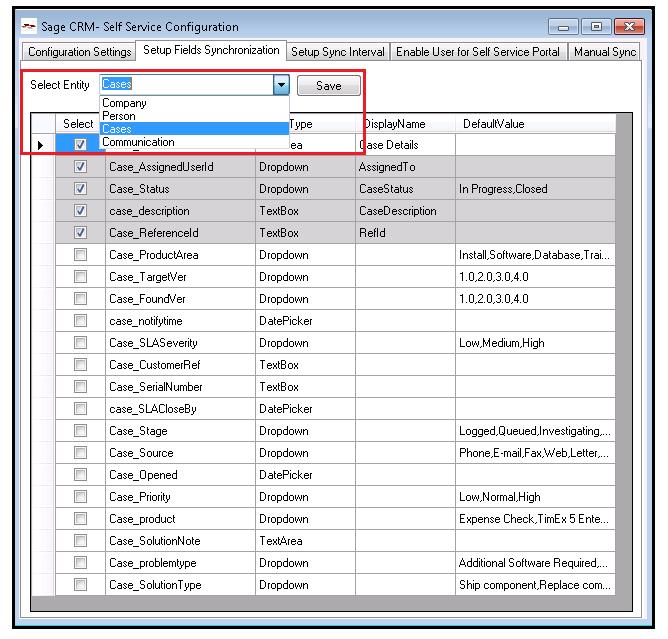 With this feature, cases raised, Users and Companies added in Self Service Portal will get synced with Sage CRM. You can also select Users and Companies in Sage CRM which you want to sync back with CRM Self Service. The cases that you resolve in Sage CRM get synced back to the Portal.
You can also set up a sync interval and the cases will automatically get synced according to the sync time that you set up.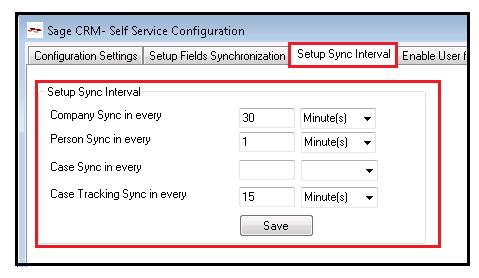 Cases can also be synced manually according to your convenience.

When you integrate CRM Self Service with Sage CRM, you give your Clients the user-friendliness of a Self Service Portal to raise their cases while you get the efficiency of Sage CRM to resolve the cases.
Also Read: