Sage CRM Self-service access can be given to Customer to view data related to him. Self-service by default shows Customer Cases, Opportunity etc. Recently one of our Implementation team member asked us our development team if they can display Document History of Customer in Self-service and answer is yes, it can be displayed.
New Stuff: Apply Styles to Sage CRM Fields
In Sage CRM, Customer can view Document History under Customer Statistics tab. Refer below screenshot.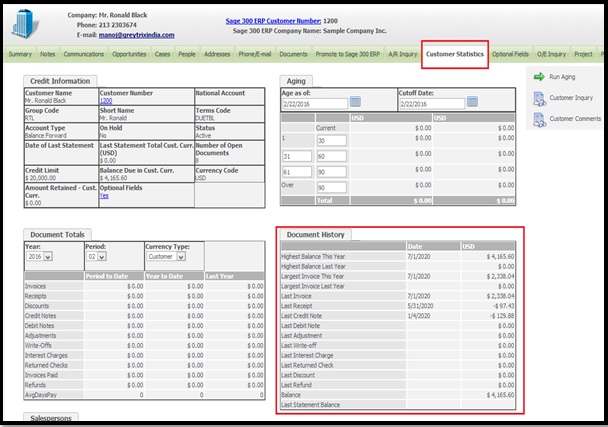 It looks like highlighted information is visible in Sage CRM but actually it is stored within Sage 300 database. Refer below screenshot.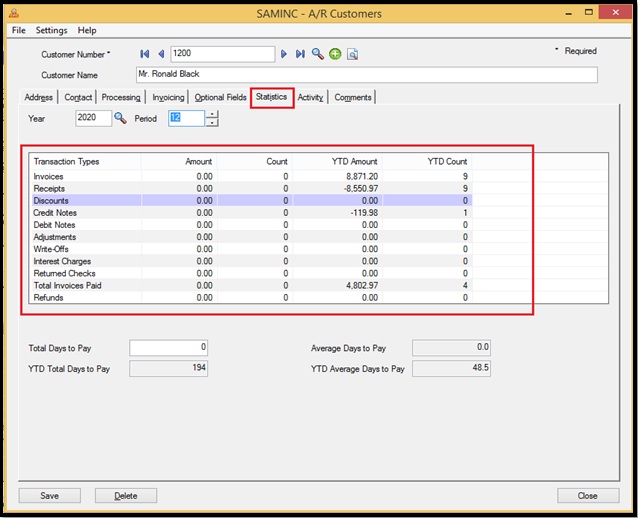 By modifying existing pages as well as with addition of new pages, we have displayed Customer Document History in Self-service. Refer below screenshot.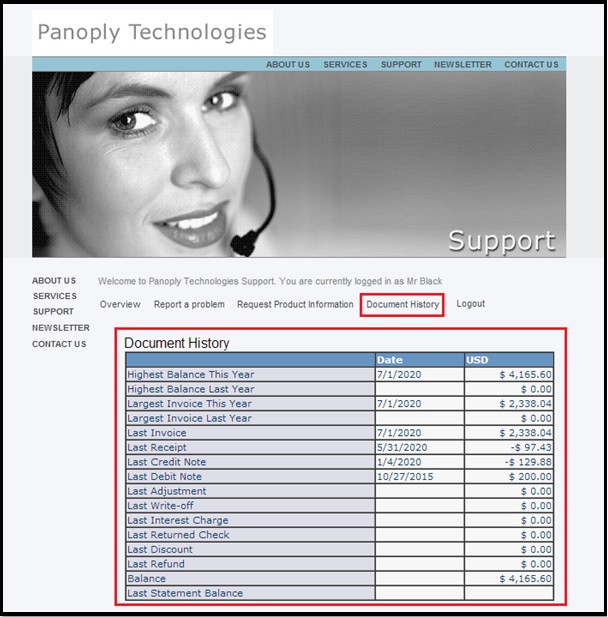 Similar we can even display other information from Sage 300.
For any assistance, feel free to write to crm@greytrix.com. We will be glad to assist you.
Also Read:
1) Self Service List Design
2) Communication Attachments in Self Service
3) Threaded Communication View in CRM Self Service
4) Handle Communications and Notes for a Case in CRM Self Service
5) Download Documents from Self-service site