Answering Client queries can be a very complex thing to do. It might involve various images, executable files, patches, add-ons, up-gradations and so on along with the help of written text to be able to solve a client query effectively.
Having been in the Client servicing industry for over a decade now, we understand this complex nature of query resolution and hence to make things a little simpler for you, we allow you to tag files along with the Knowledge Base articles that you write.
New Stuff: Managing Knowledge Base in the Customer Portal
When you are adding a Knowledge base article to the Portal, you get an 'Attach Download link' field at the bottom. When you double click in the text box, you will get a list of all the files that are available in the 'Downloads' section. Then you can select the relevant file from the list which is corresponding to the article that you are writing.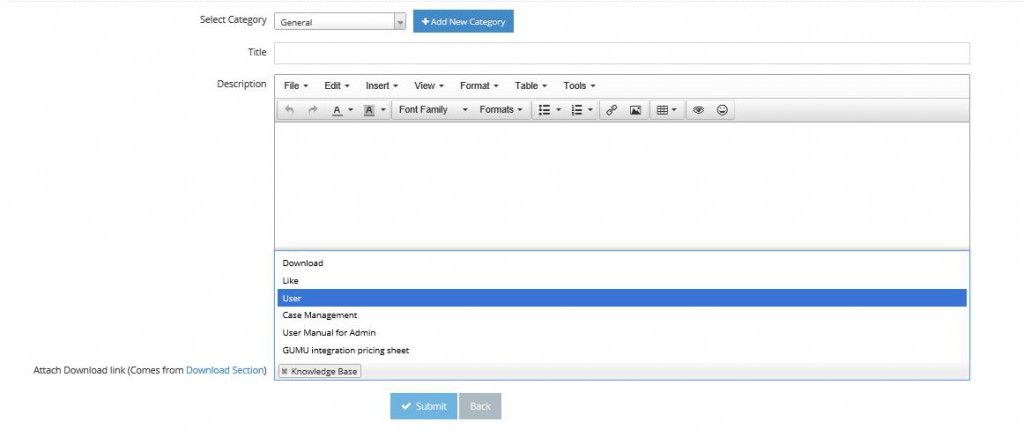 This is how the Downloadable file will appear at the bottom of the article under the 'Related Downloads' tag. You can also add multiple downloadable files for a single article. The size limit for a single file upload is 2 MB. The End-Users can download the files simply by clicking on the link.
For a trial run of CRM Self Service Portal integrated with Sage CRM, contact us at admin@crmselfservice.com