The knowledge base is the crux of CRM Self Service Portal. It is designed in such a way so as to save time of both the End-Users as well as our Clients. An alert and proactive Admin is the key to a well maintained and effective Knowledge Base. It should be the Admin's prerogative to keep updating the Knowledge Base from time-to-time as and when new cases get raised and resolved. It should be the Admin's responsibility to make sure that the resolved cases get documented and updated to the knowledge Base.
For a trial run of CRM Self Service Portal integrated with Sage CRM, contact us at admin@crmselfservice.com
When an End-User visits the Portal for resolution of his queries, Knowledge Base is the first place he will visit to check if his query has already been resolved. With the help of sophisticated search options and 'Case suggestions' feature, we make sure that the user finds it easy to search the Knowledge Base. But as far as maintaining the Knowledge Base is concerned, it is entirely up to the Admin to accomplish it.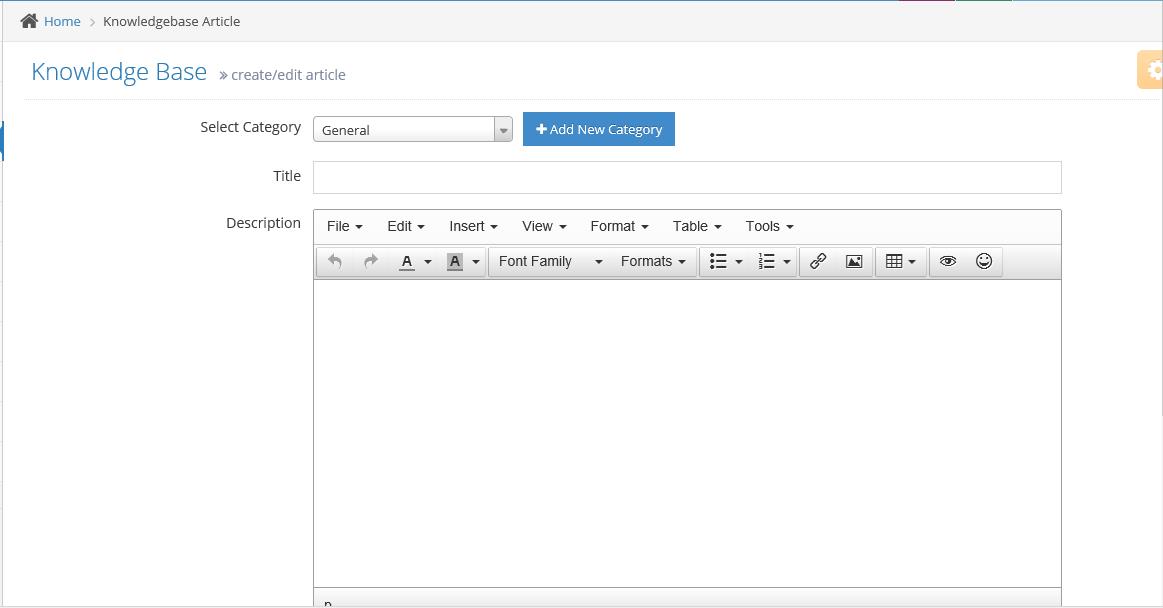 We also allow you to attach files to a Knowledge Base article which can be downloaded by the End-Users (refer this blog post for more information).
All you need to do is select the category under which you want to write the Knowledge Base Article -> Write the title of the article -> and then go on to write the Article.
Note: It is recommended that you document the solved cases in the Knowledge Base.