No matter what business you are into, you will be doing sales and essentials of a comprehensive sales process are products, price list, configurable product quote along with their own business logics and processes.
Traditionally business have been working in an unstructured manner. Financial and sales analysis was done using MS excel and preparing reports using MS word and quote output in PDF or manually. Gradually businesses moved on to becoming process oriented and adopting more and more structured way of working by Implementing CRM and CPQ (Configuration, Price and Quote) systems which helped in sales growth along with faster predictive analysis.
Inherently a CPQ system should be user friendly, faster and easy to customize, implement and adoptable so that any changes in the products, process can be easily configurable and sales team can enter their data quickly with latest trends and products.
Sage CRM has inbuilt CPQ functionality which is easy to customize, configure, implement and adopt. It is best suited for Services, Government, IT, Health, Sports, Leisure, Banking and Finance, Manufacturing, Energy and Automobile Domains.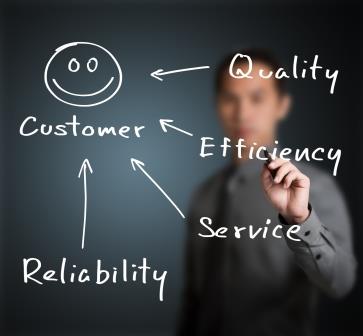 Multiple functionalities that can be utilized within Sage CRM are:
1. Maintenance of prospects, existing customer and contact database with complete details including behaviour activities in structured way and get predictive analysis which will help business grow faster.
2. We can get complete 360 degree view for your customer from Inquiry to Order à Order to Remittance, Order to Remittance à Services. This will give you complete holistic view with each and every details with conversations, concluded/lost deals.
3. We can have the complete products and pricelists in the Sage CRM and this will be helping you to create a quote with configurable products, pricing, taxes and discounts.
4. We can create quote output templates. You can create multiple quote templates based on your requirement. Easy to configure and customize with simple HTML forms.
5. We can integrate CRM and CPQ systems to ERP systems and your sales order and purchase orders can be created at prompt and your financial data is also maintained.
Greytrix have some unique integration solutions for Sage CRM with Sage ERP's (Sage ERP X3, Sage 100 ERP, Sage 500 ERP, Sage 300 ERP, Sage 50 ERP (US edition)). It also offers best-in-class Sage CRM customization and development services for its business partners, end users, and Sage PSG worldwide.
For more information on integration  and customization solutions of Sage CRM , please contact us at sage@greytrix.com .We will be glad to assist you.