New feature has been introduced in Sage 500 to maintain the Customer memo information. This feature is useful if you want to attach information or message with any customer which is further useful while making data entry in Sales order, Account receivable module.
New Stuff:- Update Existing Ship Dates to all so lines on Enter Sales Orders and Quotes screen in Sage 500
User may have ability to specify the setting for automatically display the customer memo screen while making the data entry to help them to get the information against the customer.
Memo Screen: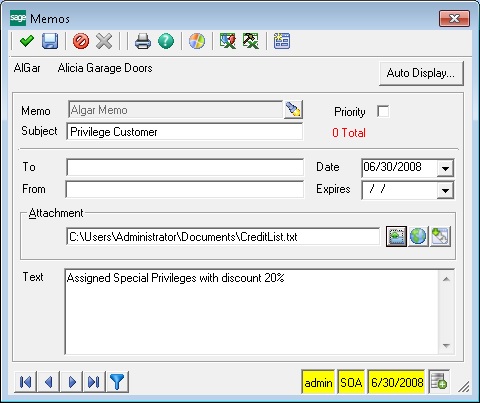 User can maintain more than one customer memo notifications into the screen which is displayed based on the "Priority" checkbox. If more than one customer memo has present on priority then customer memo will be display based on the effective date.
On click of "Auto Display" button, user can see the lists of screens with checkbox options by using user can specify from which AR and SO tasks the memo should be automatically displayed.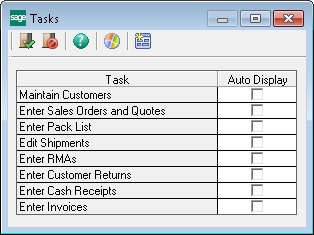 Above is the lists of the screens where user can have an options to access and create memos from the Memo toolbar in each task.