Acumatica is a multilingual platform that makes things easy to understand by localization. In this blog, we shall see how localization can be set step by step.
System Locales: Firstly we need to setup System Locales(different languages) using the below step:
Navigate through System Management > Localization > System Locales (SM200550).
This will open the System Locales screen.
Add a new row with your local language and mark it Active and click on save.
The "Locale preference" action button will show the date and time representation and "Set up language" will show in what language the fields and description should display as displayed in the following screenshot.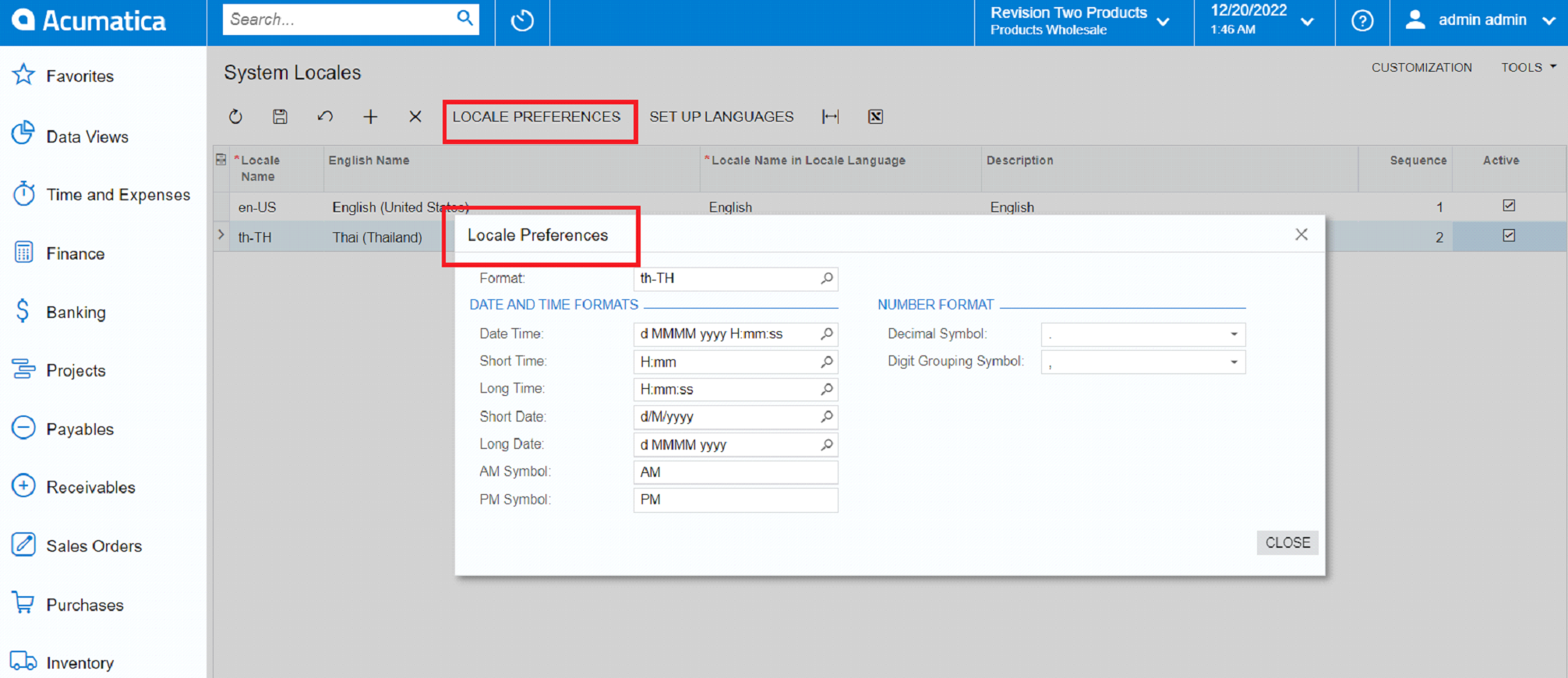 Note: Only Active locales are supported for selection during login.

Translation Dictionaries: After you set up the system locals we need to set up a translation dictionary.
Navigate through System Management > Localization > Translation Dictionaries (SM200540).
In translation Dictionaries, select the language that you need to translate and then click on the collect string button to convert all labels and fields into the selected language. This operation will take a significate amount of time to download a string file. Once the string file gets downloaded upload the same to the Translation Dictionaries Excel file as displayed in the below screenshot. Acumatica will then do the actual translation of the string and labels into the selected language.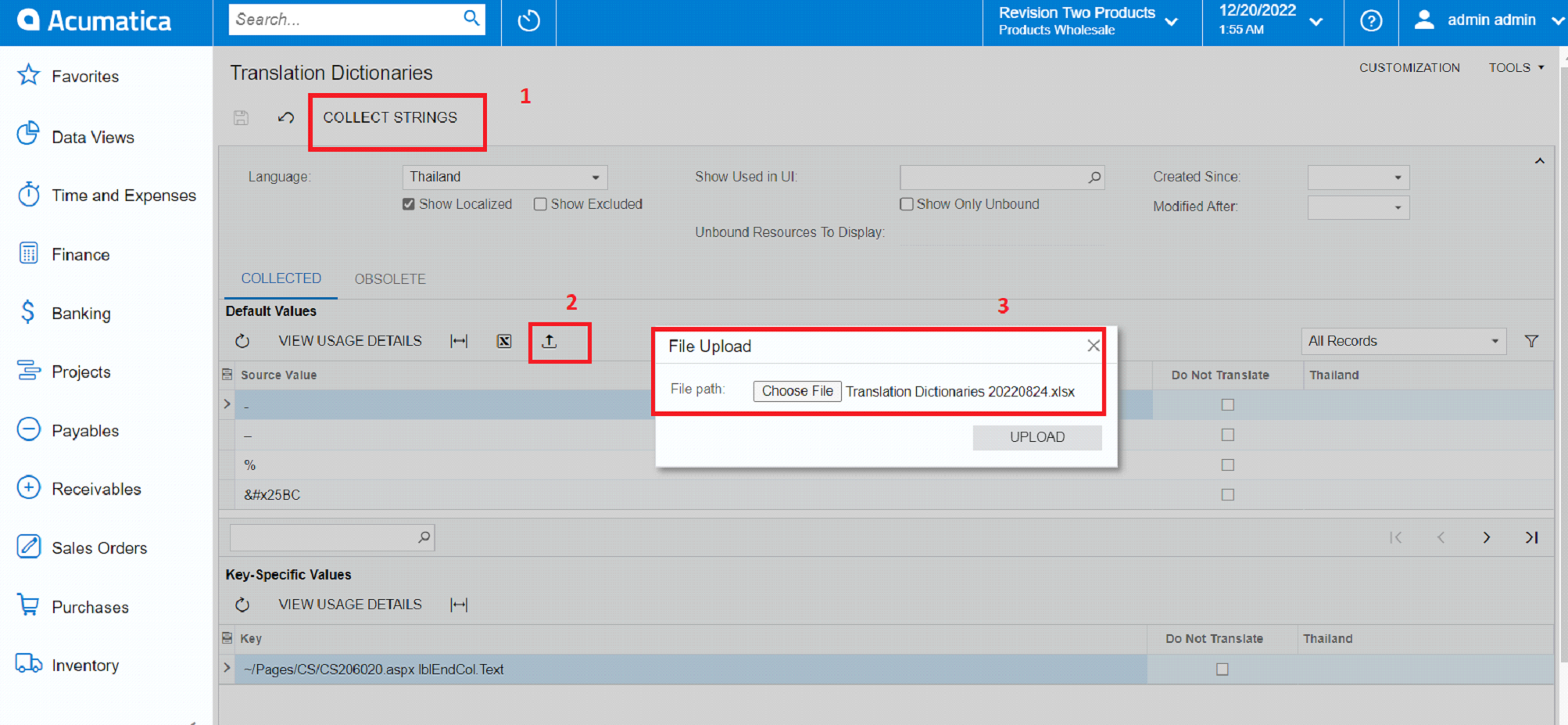 After uploading the file, Now you can re-login to Acumatica using the new Locale and you will see a fully translated user interface.
Translation and Localization help to translate all the labels and fields in a user-supported language and provide a comfortable UI to the end user.
Greytrix, with its 22+ years of expertise as the Sage Development partner, extends its mastery to bring Acumatica to modern businesses. Greytrix offers complete end-to-end professional services for Acumatica, ranging from development, support, technical assistance, consulting, and system integrations.