Recently I came across a scenario when running the SLX web reports; I am getting the friendly error screen. Day before I was able to access the same.
Initially I thought some IIS settings might be changed on server. Therefore I ran the SLX reports on the server and found that it is working. So I just checked with one of my network guys and he suggested me to check the firewall settings. Bingo!! Here I found that, firewall is turned on. I tried to turn off the firewall and checked the same from outside the server and found that it is working fine.
Now, obviously I won't turn off my firewall and sacrifice security for this issue. Hence decided to open the port on which the SLX web reports were running. The port was 3334. Here are steps which will guide you to open the relevant ports on server.
Go to Control Panel.
Select Windows Firewall option and then select the Advanced Settings from the left side panel.
Windows Firewall Advanced Security window will be opened. Click on the Inbound Rules option available at the left hand side panel.
Click on the New Rule action button as shown in the above screenshot.
Click on Next button.
Click on Next button to set the access as Public.
10. Click on Next button to name the inbound rule.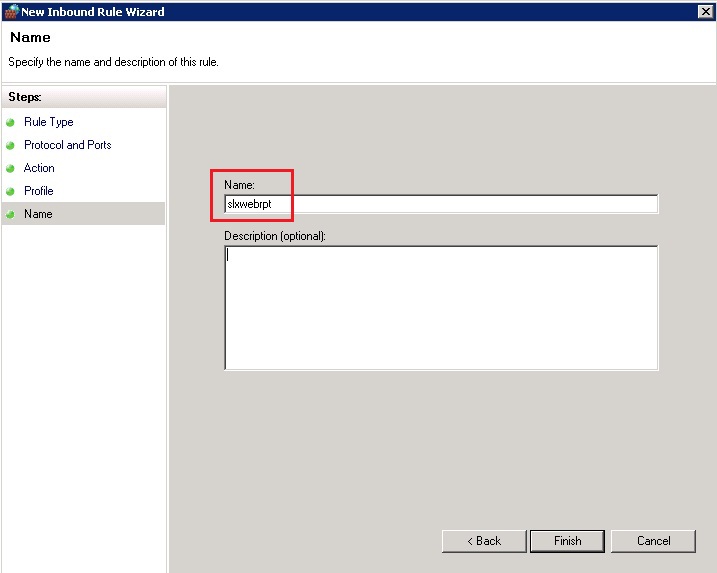 11. Click on the Finish button and check the reports from outside of the server.