In Sage CRM, when a lead, communication or opportunity is created system provide a provision to create On-screen notification which will act as an alert engine for the user. This On-screen notification will be available under My CRM area.
But, there is possibility that user may forget to check the notification area which will lead to delay in addressing the customer requests. To overcome this, Sage CRM has introduced one nice feature known as Notifications. This informs user that new information has been assigned to him or some changes have been made to system.
New Stuff: Hiding Add or Find Person hyperlink
From Sage CRM 7.2 version on wards, Sage has changed the display style of notifications panel. Now, notifications are displayed in a panel above the screen which normally display 10 notifications at a time. See below screenshot for your reference.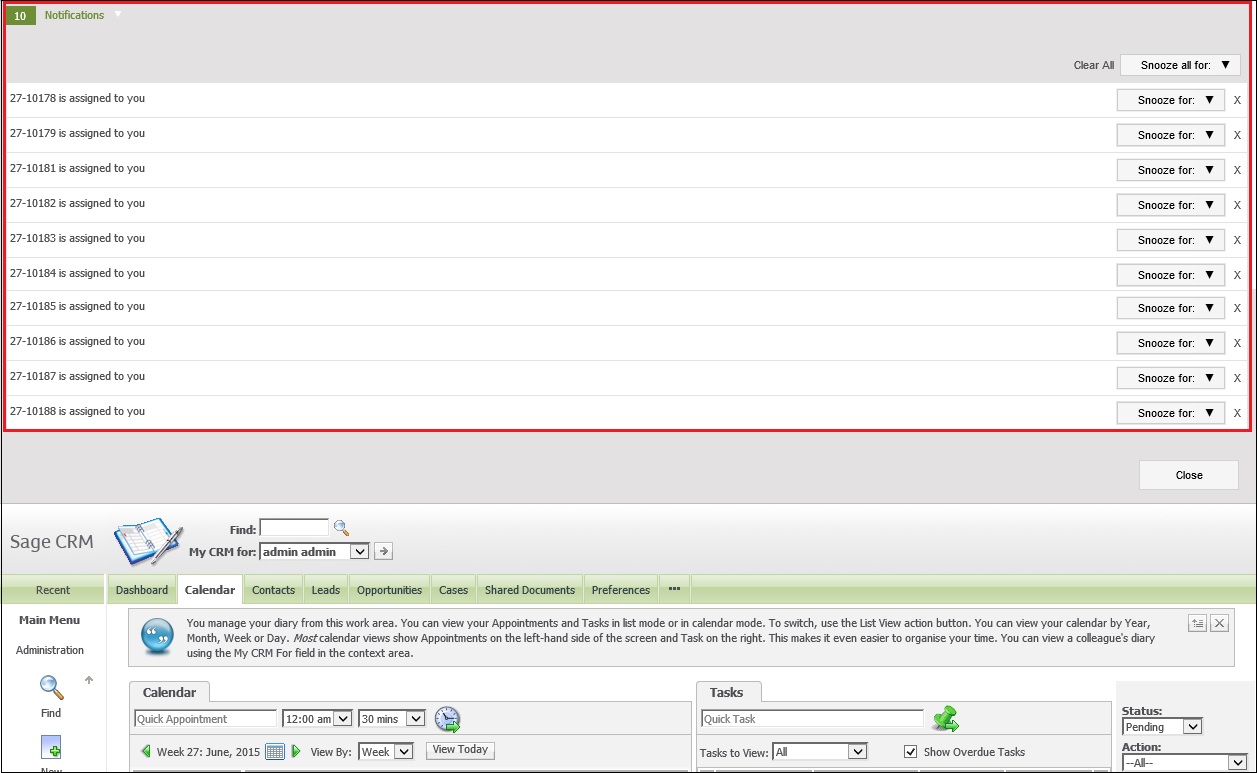 Suppose, we want to show only 5 notifications at a time to the user then we can achieve this by applying some configuration changes in CRM. To do the same follow below steps:
1. Login to CRM.
2. Go to Administration | Advanced Customization | Workflow & Escalation Configuration
3. Set "Notification Display Count" property to 5 and save the changes



After applying the above configuration, user will only view 5 notifications at a time as displayed in below screenshot.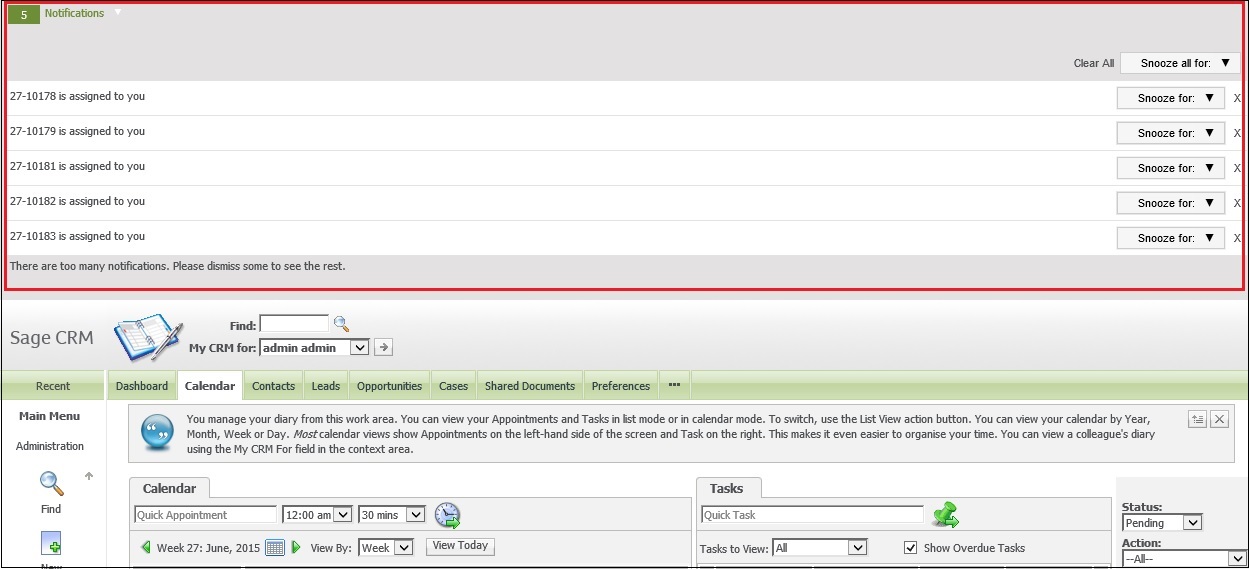 Also Read:
1. Change default appearance of Notification Area in Sage CRM 7.2
2. Notification Features in Sage CRM v7.2
3. Notification in CRM
4. One Click Notification to CRM users from System Administrator
5. Recurring Notification to send messages