We all know that SageCRM can be integrated with Microsoft Outlook which gives you complete bidirectional synchronization of emails, contacts, appointments and tasks. You can work directly in Microsoft Outlook or Sage CRM as per your schedule.
From Microsoft Outlook, emails can be sent\received and also we can choose which email should be filed in CRM. To file emails into CRM we have two options available. One is to file them one by one by selecting emails or we can do multiple selections of emails from a particular folder.
Now when you are filing multiple emails, sometimes the error shown below pops up.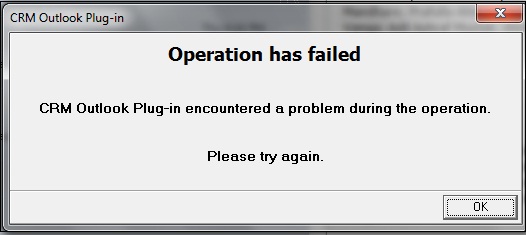 This is because the limit for maximum number of emails which can be filed has been reached. Now what would be this count? This question was posted by one of the partners on Development partner forum and he wanted to know the limit value. We tried filing 325 emails at a time and done the same successfully. Above 325, we started getting the error shown above.