Here is another feature provided by SageCRM7.2 where you can control the rights to export the reports.
Consider an organization, which has different levels of hierarchy, one person will be "Admin" and remaining are employees working on CRM (i.e. with no admin rights). Consider there is an "Annual sales Report" which this organization generates at the end of every year. This report shows overall performance of employees and their team and also revenue earned. The process is that the Admin generates this report in excel or PDF format and shares with management. Non admin users should not export the report to excel or PDF files and increase the load on server; however they can export the report to screen.
SageCRM 7.2 provides a feature to prevent non admin users from generating PDF or spread sheet report output.
Here is how it can be done :-
1. Login in to CRM.
2. Select   "Administration | E-mail & Documents | Documents & Reports Configuration."
3. Set the field "Reports export visible for non-admin users" to "No"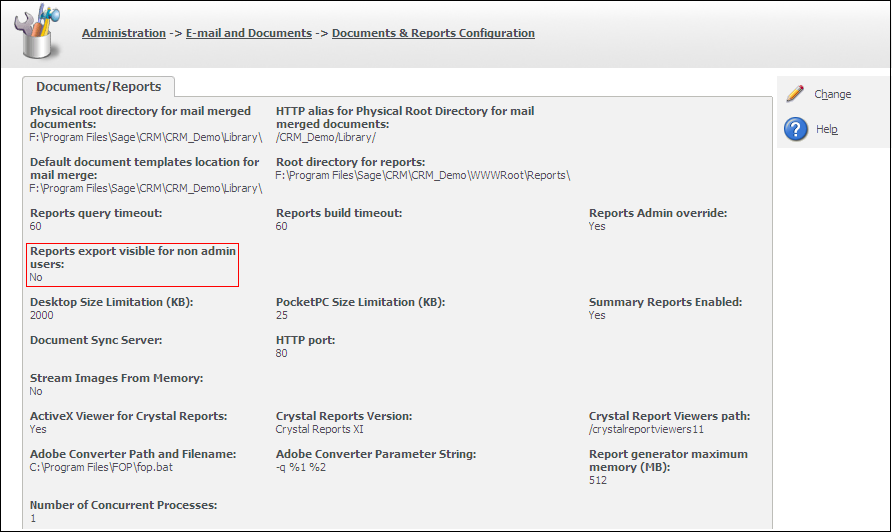 Once this setting is done the export to excel and PDF options will be removed while generating reports for non admin users.