As you all know, Summary Report button is available on all Standard entities like Company, Person, and Opportunity. You can view the summarized data of all these entities in one single screen in just one click.
New Stuff: Restrict access to certain entity with SQL conditions
What if one doesn't want this button on the entity. Well, we can hide this button using client side script provided by Sage CRM. But, there is one standard way to hide this button. Below are the steps for the same.
1. Go to Administration -> E-mail and Documents -> Documents & Reports Configuration.
2. Set the "Summary Reports Enabled" field to No and save.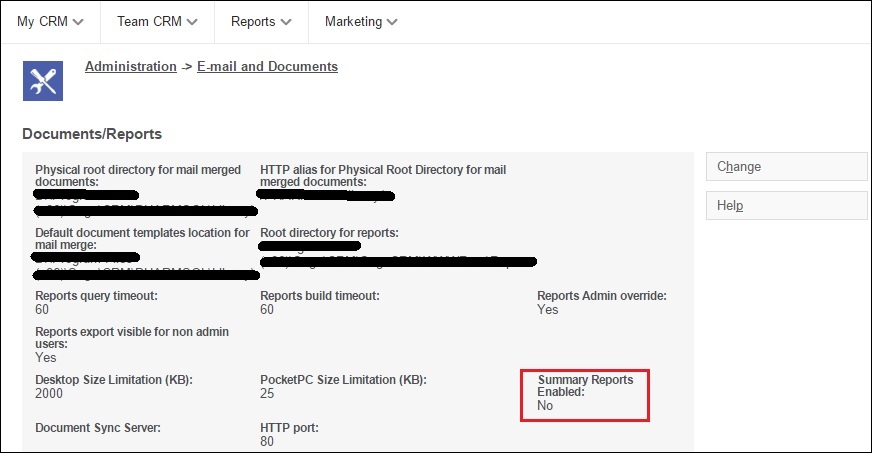 After making above changes you can see that Summary Report button is not available on Company Summary screen.



Also Read:
1. How to Edit Summary Report
2. Add new fields to Summary report
3. Redirecting to Custom Dot Net Summary Page from Report Column Hyperlink
4. How to set the background Color of Fusion Chart Report
5. Create Simple Sage CRM report to view Opportunities generated from Outbound Call list