AS we know that Sage CRM's Recurring Appointments feature allows appointments to recur based on defined recurring pattern. We use Recurrence button on New Appointment screen to create Recurring Appointments.
New Stuff: How to increase search limit of Keyword Search
By default, you can create maximum 200 recurring appointments in Sage CRM. Suppose, you want to restrict users from creating more than 2 recurring appointments in CRM. Then this can be achieved by simply doing one setting in Sage CRM. Follow the below steps to achieve the same.
1. Login to Sage CRM.
2. Go to Administration -> System -> System Behavior.
3. Set "Maximum Number of Occurrences" to 2 and save.
Please refer below screenshot for your reference.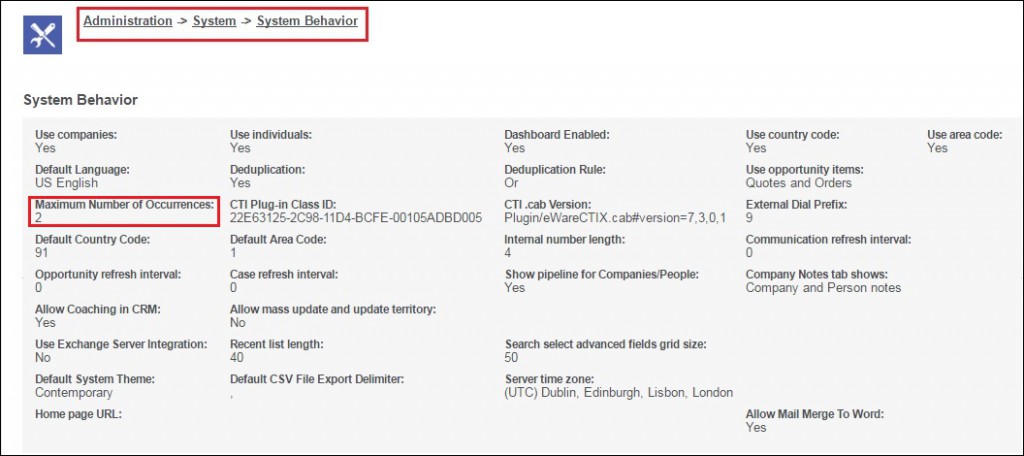 Now when you create more than 2 recurring appointments using Recurrence button and try to save the communication, then it will give following error.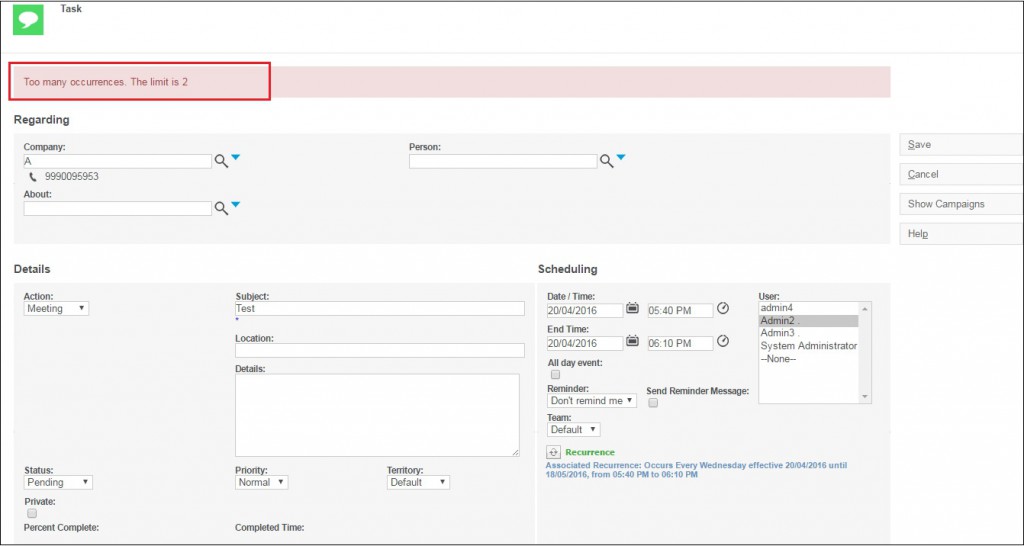 Also Read:
1) Control users to create Appointments in Sage CRM
2) Change Default Quick Appointment Duration!
3) Recurring Tasks in SageCRM
4) Date fields in task and appointment
5) Reschedule the Task and Appointments for Particular User in SageCRM