We help in migrating data from a number of Source CRM (i.e. Act!, Goldmine, SLX , Salesforce.com, Maximizer etc.) to SageCRM / SageCRM.com as a target databases at our migration center.
In Salesforce.com to Sage CRM migration, we converts all existing information such as Account, Contact, Opportunities, Cases, Leads, Notes, Users, Tasks, Events and Attachments residing in Salesforce.com to Sage CRM/Sage CRM.com.
Here, we shall discuss about migrating Opportunities from Salesforce.com to Sage CRM. Opportunities present in Salesforce.com gets converted as Opportunities in Sage CRM.
New Stuff: Migrate Salesforce Task to Sage CRM Communication
Here, we are going to see the how Salesforce Opportunity gets migrated in Sage CRM as 'Opportunity'. In Below images, we have shown an Opportunity Details and its respective converted Sage CRM Opportunity.
Salesforce Opportunity Details: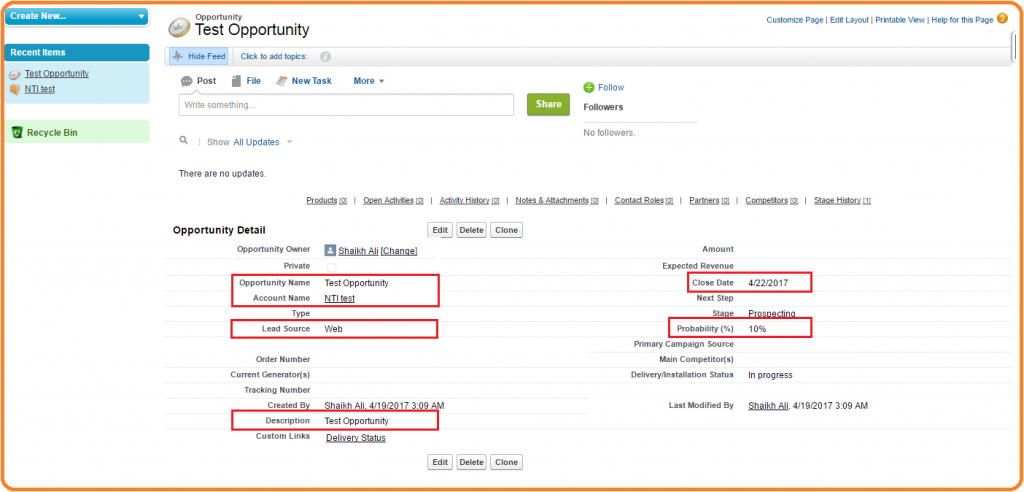 Sage CRM Opportunity Details: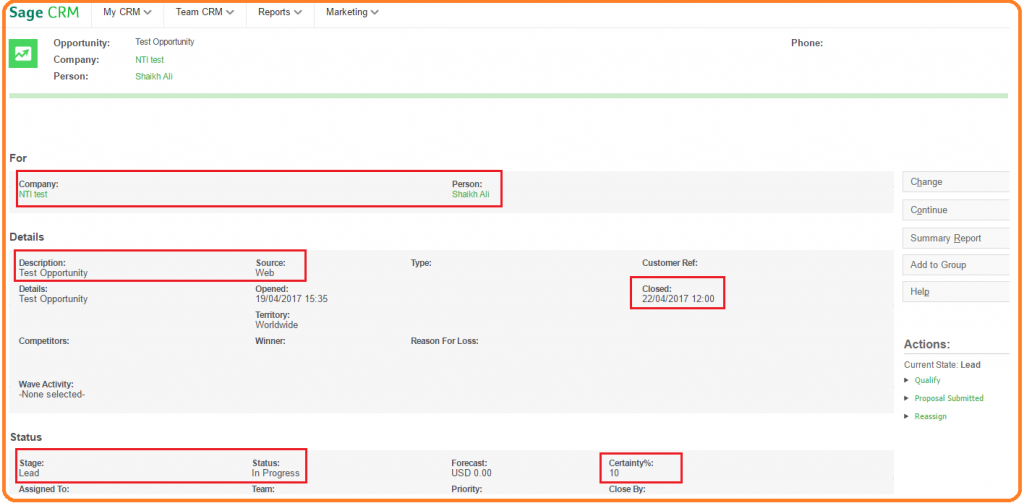 Below are the standard field mappings of Opportunity which gets migrated from Salesforce to Sage CRM. If you want to bring over any custom fields into Sage CRM we can do that also, for this you just need to send us the field mapping sheets i.e. which Salesforce custom field is to be migrated in field of Sage CRM and also this custom fields must be created by you in Salesforce and Sage CRM.
Salesforce – Sage CRM Standard Field Mappings for Opportunity Entity: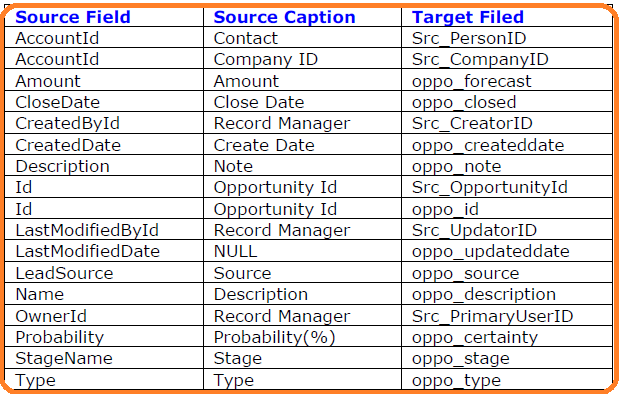 In our next blog, we shall explore other Salesforce to Sage CRM entity's migration details.
Also Read:
1.    Migrate Users from Salesforce to Sage CRM
2.   Migrate Item Vendor from QuickBooks to Sage 100 ERP
3.   Migrating AR Credit note from Sage 50 US to Sage 100
4.   Migrate AR Payment from QuickBooks to Sage 100
5.   Display List on Communication screen