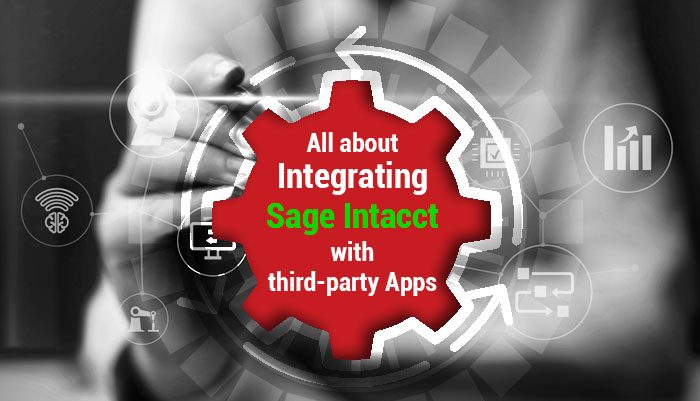 Sage Intacct is now the choice of ERP for today's fast-paced businesses looking for a cloud solution with actual efficiency and automated workflows. Hence, integrating Sage Intacct with other cloud applications or native on-premises apps becomes an unprecedented need for businesses. With that being said, let's take a sneak-peak at the best ways and some available options to integrate Sage Intacct.
So what options do we build or develop for Sage Intacct? We know you're eager to hear about 'Ways to integrate Sage Intacct?' but before that, we should understand what integration needs are, and for that, you need to answer these questions: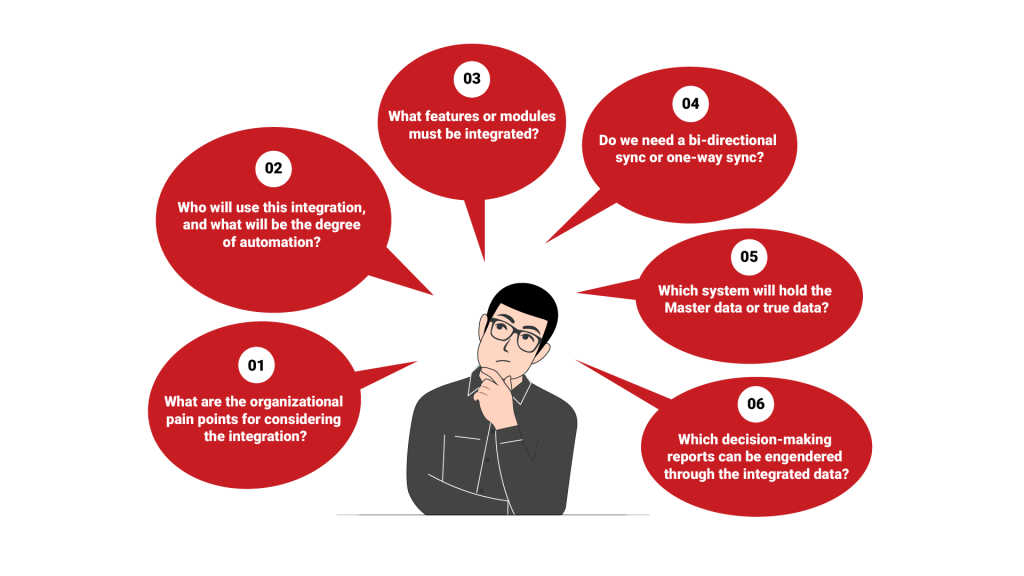 Once you get your answers to these questions, you're ready to understand the best ways to integrate Sage Intacct.

Let's take a quick glimpse at effective ways to integrate Sage Intacct
Using Sage Intacct API
Sage Intacct API is the best option available to pull & push data from Sage Intacct. Users can set this data flow schedule to execute at fixed intervals in batch processes. Also, integration through API enables two or more systems to share data and communicate with one another without human intervention.
Webhooks Integration
Real-time integration is one of the modern ways businesses are inclining towards nowadays due to faster development in AI and automation. The best way to have real-time integration in the cloud ecosystem is via Webhooks. Webhooks are triggered when an event occurs, e.g., a new 'Customer' record is created, and we're notified with the help of real-time integration. Due to this, there is complete transparency in the data flow without any interruptions or fear of data loss.
Manual Integration
This method is a good deal for businesses with enough time, money, and resources for manual data synchronization or semi-automation using the import / Export capabilities of two systems. A data analyst oversees every step of the data flow and the entire process. However, manual integration is tedious because it is time-consuming and ultimately exhausts resources. Furthermore, as the data is handled manually, it is prone to data errors and unreliable. Still, using the 'Import & Export' method is an elegant way of integration if you want data mappings in one place.
Why GUMU™ true-fit for Sage Intacct Integration?
Many integration platforms claim to perform integrations, but GUMUTM is our champion integrator, offering you a seamless integration experience from start to end. The integrated solutions of your choice are what Greytrix strives to deliver with one-on-one guidance, explicit training, and 24*7 support. We believe in this because we provide you with a best-fit integrated solution and care for your most minor needs. Also, we're a one-stop solution provider, offering pre-packaged Sage Intacct Integration solutions and complete end-to-end Sage Intacct services.
So, why should you count on us by choosing GUMU™ for Sage Intacct Integrations? Here are some GUMU™must-known facts for you:
GUMU™ is not a middleware. It's a myth as it doesn't store data, allowing you complete data security and integrity.
GUMU™ has a plug & play framework; every integrator plugin is integrated by understanding the business process. Our years of experience have made it stronger & more efficient.
We understand that every business is unique and follow niche business processes that have to lead to their growth. Our GUMU™helps you accommodate such operations in the integration.
We have 350+ Business Partners and 1500+ customers with our strong 23+ years of expertise in delivering robust Integrations across ERP, CRM, E-Commerce, and many third-party apps.
Our remarkable customers are the reason for our extraordinary customer service and strong clientele worldwide who have rated us as the Top-Most preferred integrator.
We've pioneered in Sage Ecosystem, offering excellent all-around services from development and integration to consultation and implementation.
Siloed systems hamper and slow down processes of fast-paced businesses where trends change by the minute. Hence, one must automate niche operations to get a competitive edge for improved data visibility and accessibility. However, most businesses still need to determine if their systems are connected effectively or not, and therefore integrating Sage Intacct in the right way is a concern.
Don't fret, though! As Sage Integration and Development Partner, we'll help you select the best pick for your business, as we always strive to deliver as per customer needs.
Get detailed insights on "What we do in Sage Intacct space" from these FAQs
If you are still not sure Greytrix will be the best bet for Sage Intacct Integration, then quickly run through these FAQs which could be on mind:

1.Who's Greytrix?
-Greytrix is one of the leading Sage Partners offering robust ERP & CRM solutions worldwide with best-class customer service across the globe.

2.Which apps are integrated with Sage Intacct in Greytrix?
-We cover a wide range of custom-built 15+ Sage Intacct Integrations, starting from E-commerce, CRMs, Payment Systems, Tax compliance, and AP Automation.

3.Can GUMU™ integrate with any system?
-GUMU™ is our cloud integration platform where one can integrate one or more third-party apps simultaneously to make the data flow in more than one system.

4.What type of Sage Intacct Services does Greytrix offer?
-We offer all-around Sage Intacct Services like Development, Integration, Consulting, Migration, and 24/7 techno-functional support.

5.What are the top integrations available for Sage Intacct by Greytrix?
-The well-known integrations are available for systems such as Sage CRM, Salesforce, Magento, Shopify, Avalara, and FTP/SFTP

6.What are the other top-ranked products Greytrix offers along with Sage Intacct?
-Sage Intacct is one of our top products, but there are other products on this list, including Salesforce, Dynamics 365 CRM, and Sage X3.