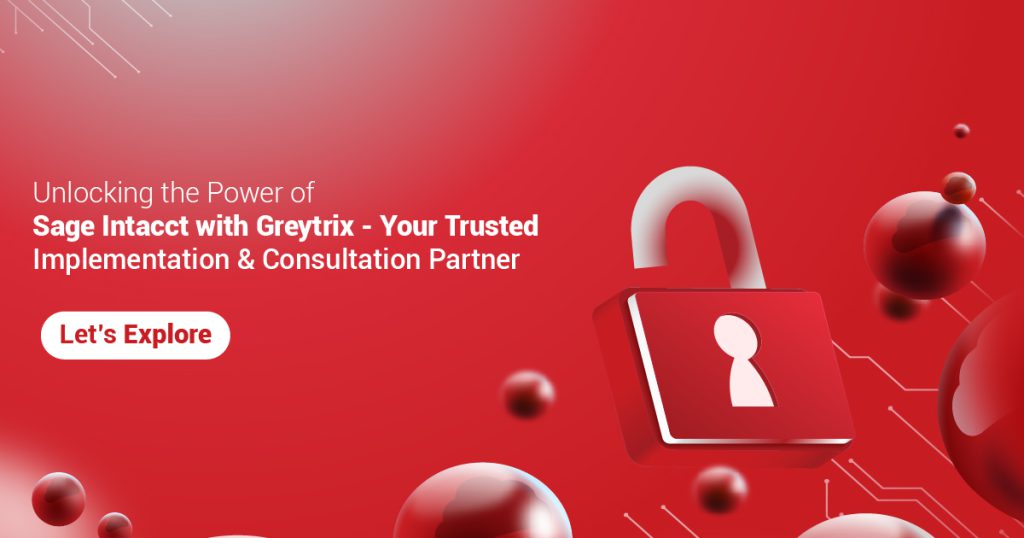 Are you tired of juggling multiple financial systems and accounting reports? Say hello to Sage Intacct – a world-class cloud ERP that simplifies business processes and provides real-time data visibility.

And when it comes to Sage Intacct implementation, consultation, and expert support, Greytrix is a reliable partner for businesses of all sizes. We're a top-tier partner for Sage development, integration, migration, implementation, and consulting services for 23+ years. As a long-time Sage Intacct Partner, we specialize in deploying Sage Intacct in the ever-changing market trends.
Let's dig in more!
From Planning to Execution – Trust Greytrix for Unique Consulting & Implementation Solutions
Greytrix is your go-to partner for Sage Intacct users as it allows them to get the most out of Sage Intacct with flexible engagement Intacct models for consulting and implementation services. With over two decades of experience and expertise, we provide complete assistance for flawless system implementation, product customizations, data migration, system integrations, and third-party add-on development.
Greytrix is not just a Sage Intacct Marketplace Partner (MPP), having 15+ Sage Intacct Integrations, amongst which some are listed on Marketplace, we are now proud to be a Sage Implementation Partner (SIP). As SIPs, we provide end-to-end consulting for businesses across various verticals with our four consulting pillars: requirement analysis, multi-industry support, 360o consultation, and service rendering and add-on development.
Greytrix's Sage Intacct implementation methodology and tools help organizations achieve their business goals by assisting with project planning, configuring solutions, and integrating with complementary systems. We rigorously test and validate solutions and offer ongoing post-deployment support to monitor performance improvements. Let Greytrix guide you on your Sage Intacct implementation journey for successful and efficient results.
Choose Greytrix: Convert your Desired Results into Reality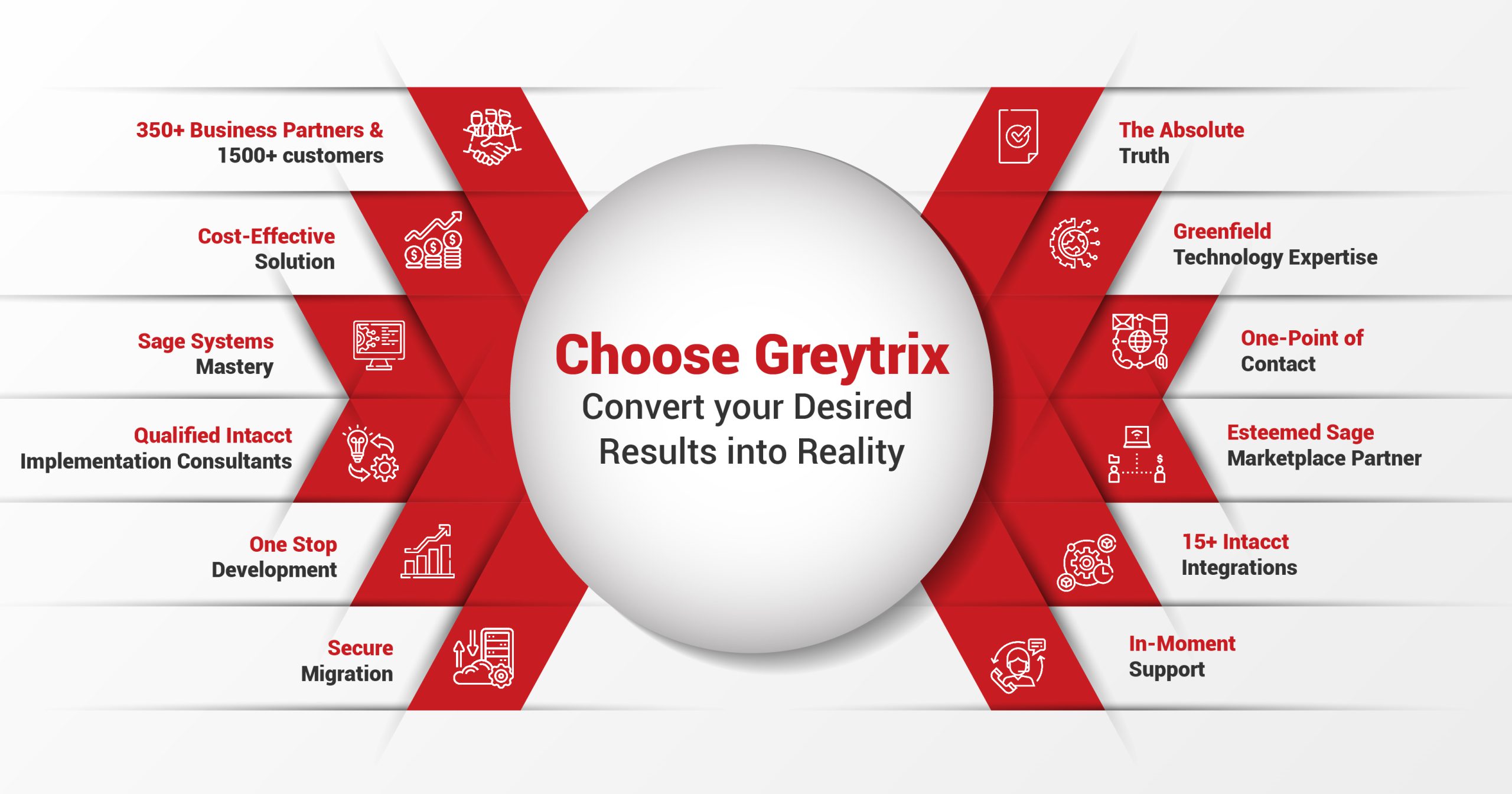 Still unsure about it & how to get ahead of the game? Look at why Greytrix as Sage Intacct Partner is a win-win for your business!
350+ Business Partners & 1500+ customers – We're known for best-in-class ERP Integrations with CRM & third-party apps by our reliable Partners & devoted customers.
Cost-Effective Solution – Our tight-knit & custom-built integration is unique to system needs, assuring a high ROI without extra costs.
Sage Systems Mastery – With our 23+ years of great experience in Sage Ecosystem & Services, we can build cutting-edge solutions as per user needs.
Qualified Intacct Implementation Consultants – Our team of 10+ certified Implementation Consultants ensures the 'Sage Intacct On-Live' process is worry-free.
One Stop Development– We ensure every business finds custom-built solutions unique to its needs using our robust platform services (Web APIs).
Secure Migration – Switch to Sage Intacct with confidence. Our secure migration services help businesses to transition from Sage ERP to the powerful Sage Intacct platform.
The Absolute Truth – GUMU™, our Champion Integrator, guarantees complete data security as it's not a middleware and does not store any data.
Greenfield Technology Expertise – Our out-of-box IT solutions and robust skillset allow us to cater to niche functional business needs and offer IoT solutions for your ease.
One-Point of Contact – Get end-to-end Sage Intacct services for your business under one roof at our place and one click away.
Esteemed Sage Marketplace Partner – Thanks to our in-depth knowledge of Sage Systems and Sage Intacct, we've 5+ Sage Product listings on Intacct Marketplace.
15+ Intacct Integrations – Our one-click SaaS app integrator GUMU™ has revolutionized Sage Intacct Integration, as it features over 15+ seamless integrations with CRM, E-commerce, AP Automation, Payments, Tax processes, Foreign exchange, PO workflows, and more.
In-Moment Support – With Greytrix, you won't just get Sage Intacct; you'll get 24*7 support service and a lifetime of amazing customer experience.
Industry Experts at Your Service – We Cover Them All!
No matter the industry you're in, Greytrix, as a profound Sage Intacct Partner, our robust integrated solutions are specifically designed to meet the business needs of your industry. We've all-around industry Sage solutions which include: Finance, Healthcare, Hospitality, Non-Profits, Professional Services, SaaS Services, Distribution, Multi-entity, Global Consolidation, and Indian Localization Suite – (GST & Local Legislation Compliance)
No More Confusion with India Tax and Compliance – Our Suite Takes Care of It All!
The India Localization Suite simplifies and automates India's specific statutory requirements, including Tax Deducted at Source (TDS), Goods and Service Tax (GST), and India Statutory Reports. Let our Localization Suite help you navigate the complexities of India Business Operations, no matter where you are!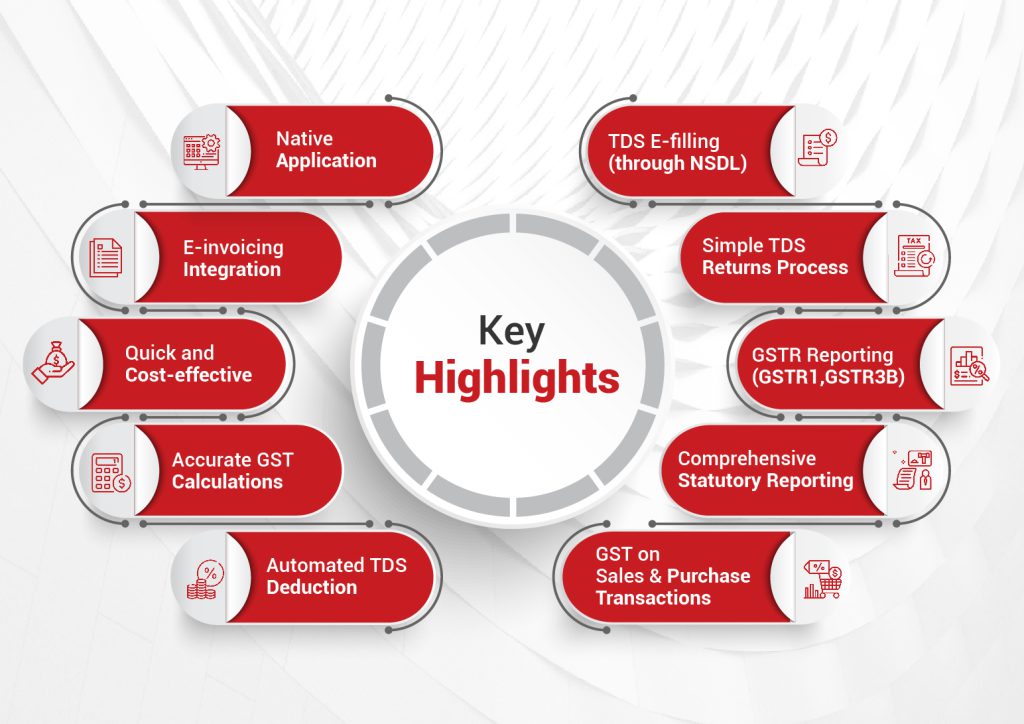 Sage Intacct Functionalities Modules – Enhancing Your Business, Your Way
Sage Intacct's cloud-native framework eliminates yearly software updates, server maintenance, and security worries.
Keep important details in one place, minimize duplicate entries, and increase data visibility with Sage Intacct.
Multi-entity, multi-currency operations are effortless with Sage Intacct's smart rules and alerts, enabling quick consolidations.
Streamline your business with Sage Intacct's advanced approval chains and workflows, prioritizing what's important.
Simplify your chart of accounts with Sage Intacct's user-friendly dashboards and dimensional accounting structure.
Greytrix builds Sage Intacct implementation roadmap to match your business goals and objectives. We've varied agile modules catering to all industry-specific needs, including finance to distribution, revenue management, contract management, time & expense management, and payroll ensuring a seamless implementation that suits your business operations.
Are you looking for the right implementation partner, a hassle-free go-live experience, or want to upgrade your existing implementation process? Look no further! We'll walk you through the process, understanding your needs and recommending the best strategies and integrated solutions for successfully implementing Sage Intacct. Allow us to help you achieve success with Sage Intacct.
So, how can Sage Intacct Implementation & Consulting Partners help you address & resolve Intacct Implementation & Consulting challenges?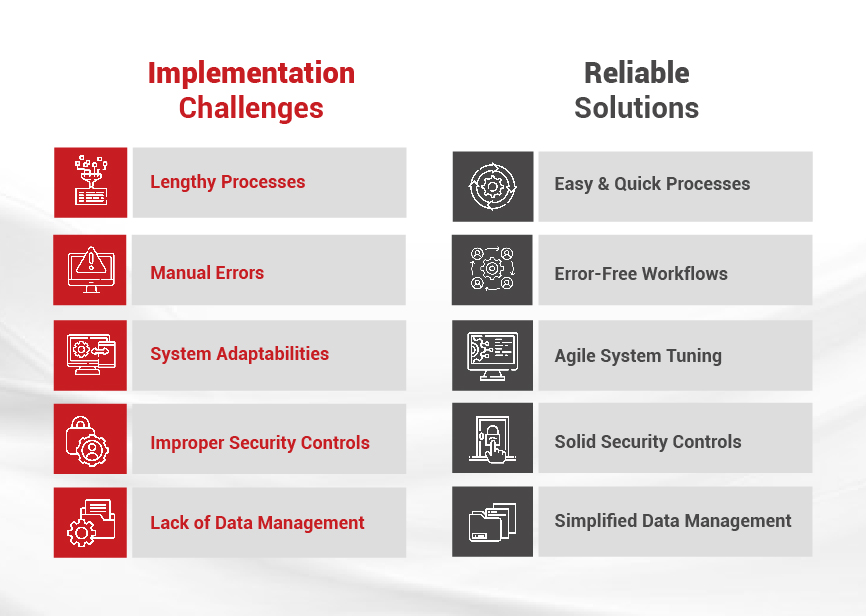 Our skilled team of certified consultants & implementation experts is always ready to help you with the smallest to largest challenges or worries during the process!
We're with you every step of the way, delivering exceptional service you won't find anywhere else with our end-to-end Sage Intacct services. Therefore, we're a one-stop solution for all kinds of Sage Intacct Services Development, App Development, Integration, Implementation, Consulting, Migration & Support.
Want to make your Sage Intacct implementation a success? Our Sage Intacct Experts team is here to help. Contact us today at 1 888 221 6661 or sagecloud@greytrix.com, and let's get started on your journey to success with Intacct.
About Greytrix
Greytrix is a leading provider of comprehensive business management solutions using cutting-edge technologies, including ERP and CRM systems. With over 23 years of experience serving clients in over 50 countries, Greytrix has a strong focus on the Sage ecosystem, offering expertise in systems such as Sage Intacct, Sage X3, Sage 100, Sage 300, Sage 50, Acumatica, QuickBooks, Sage CRM, Salesforce and Dynamic 365 CRM.
We provide a range of services, including development, customization, integration, implementation, and consultation, as well as ongoing support for our diverse customer base of over 1500 clients across various industries. We have a track record of helping more than 350 business partners achieve growth through seamless integrations and high-quality, cost-effective solutions.
Our team of experts is highly skilled in using cutting-edge technologies such as Flutter, IoT, and node.js to develop custom solutions for businesses. With Flutter, we can create high-performance, visually stunning cloud and mobile apps that provide a seamless user experience. We leverage IoT and node.js to build scalable, reliable cloud solutions that quickly adapt to changing business needs. Our team has a wealth of experience in developing custom solutions that are tailored to the specific requirements of our diverse customer base.
As a well-respected Sage partner with a strong focus on innovation, Greytrix is a trusted choice for businesses seeking to optimize their operations and drive growth using the latest technologies. Contact us today to learn more about how our expertise can support your business needs for mobile, cloud, and IoT development.