When working with Acumatica ERP, generating reports is an essential part of managing your business. You may already be familiar with the Print Report action, which allows you to easily print reports associated with sales orders and invoices. However, did you know that Acumatica also lets you create custom actions tailored to your needs? The best part is that you don't need any coding skills to take advantage of this feature. Even as an end user, you can benefit from it.
In this blog post, we will explore how to add a custom action button that prints the Sales Order Details by Customer report directly on the Customers and Sales Order screens. This eliminates the need to navigate to a separate report screen, saving you valuable time. Let's dive into the step-by-step process to achieve this simplified reporting capability.
Step 1:
Create a Customization Project: Start by creating a new customization project called "AcumaticaPrintReportAction" This project will be the container for our custom action.

Step 2:
Select the Screens: Choose the Customers and Sales Order screens (AR.30.30.00 and SO.30.10.00) where you want to add the Print Report action.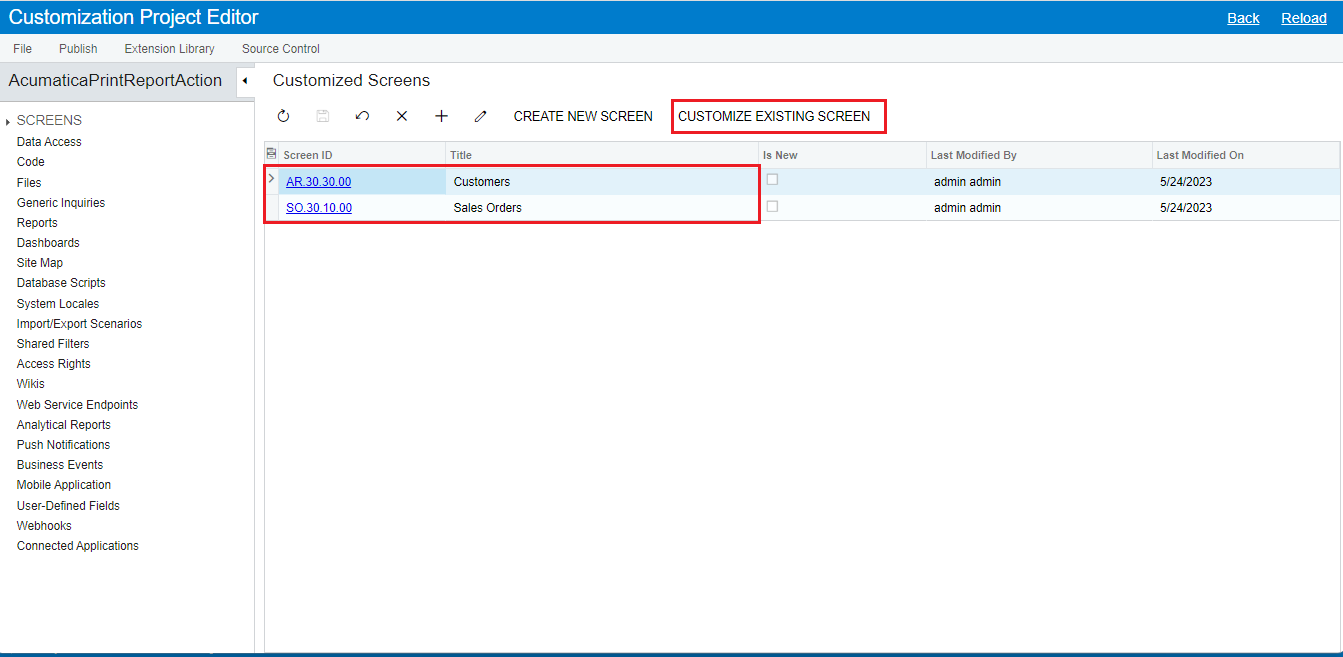 Step 3:
Add the Print Report Action: In the top left corner of each screen, go to the Actions section and click on the "Add Action" button. Give the action a name and select the processing and destination screen, which in this case is the "Sales Order Details by Customer" report screen (SO.61.10.00).
Step 4:
Customize the Action Settings: To ensure the action behaves like a standard Print Report action, change the window mode to "New Tab." Under the navigation parameter settings, use the parameter name "customer ID" and set the value as [Customer ID]. By default, the report will run for the current month, but you can also configure a date range if needed. Repeat these settings for the other screen as well.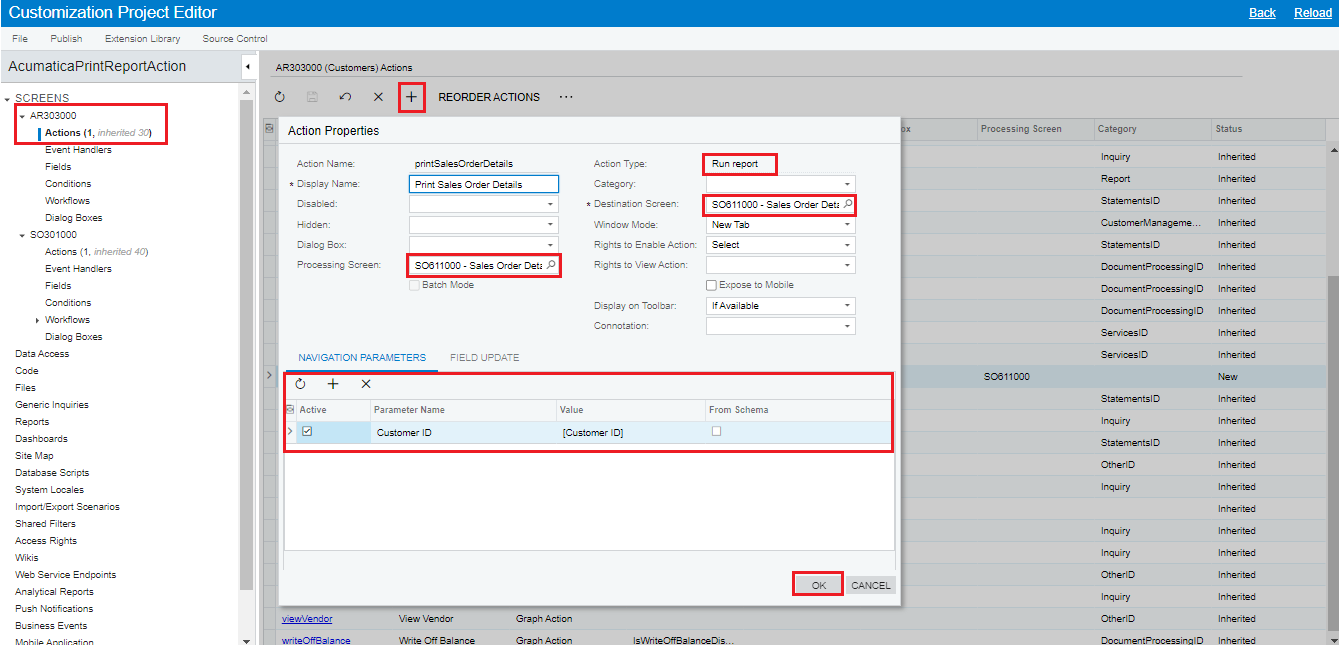 Step 5: Publish the Customization Project: Once you have finished configuring the action, publish the customization project. This will make the Action button visible on the Customers and Sales Order screens.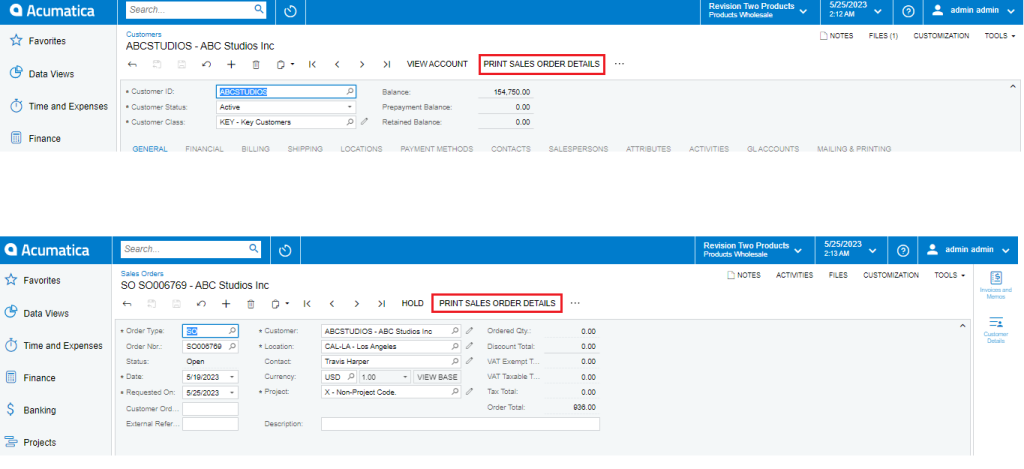 And below is the report generated after clicking on action button.

Greytrix, with its 22+ years of expertise as the Sage Development partner, extends its mastery to bring Acumatica to modern businesses. Greytrix offers complete end-to-end professional services for Acumatica, ranging from development, support, technical assistance, consulting, and system integrations.