Acumatica provides a landing/home page upon login, which allows us to quickly access the desired information. It is a convenient and valuable feature to instantly view important data upon logging into Acumatica.
The purpose of the Users Home Page setting is to provide more flexibility and customization at the user level. It allows you to define different home pages for different users based on their roles, responsibilities, or personal preferences. For example, a sales manager might have a sales dashboard set as their home page, while an accountant might have a financial reports page set as their home page etc.
In the User screen, under Personal Settings, there is a field called "Home Page" where we can assign the desired screen as the user's home page. This allows users to personalize their Acumatica experience by choosing the screen they want to see first when they log in.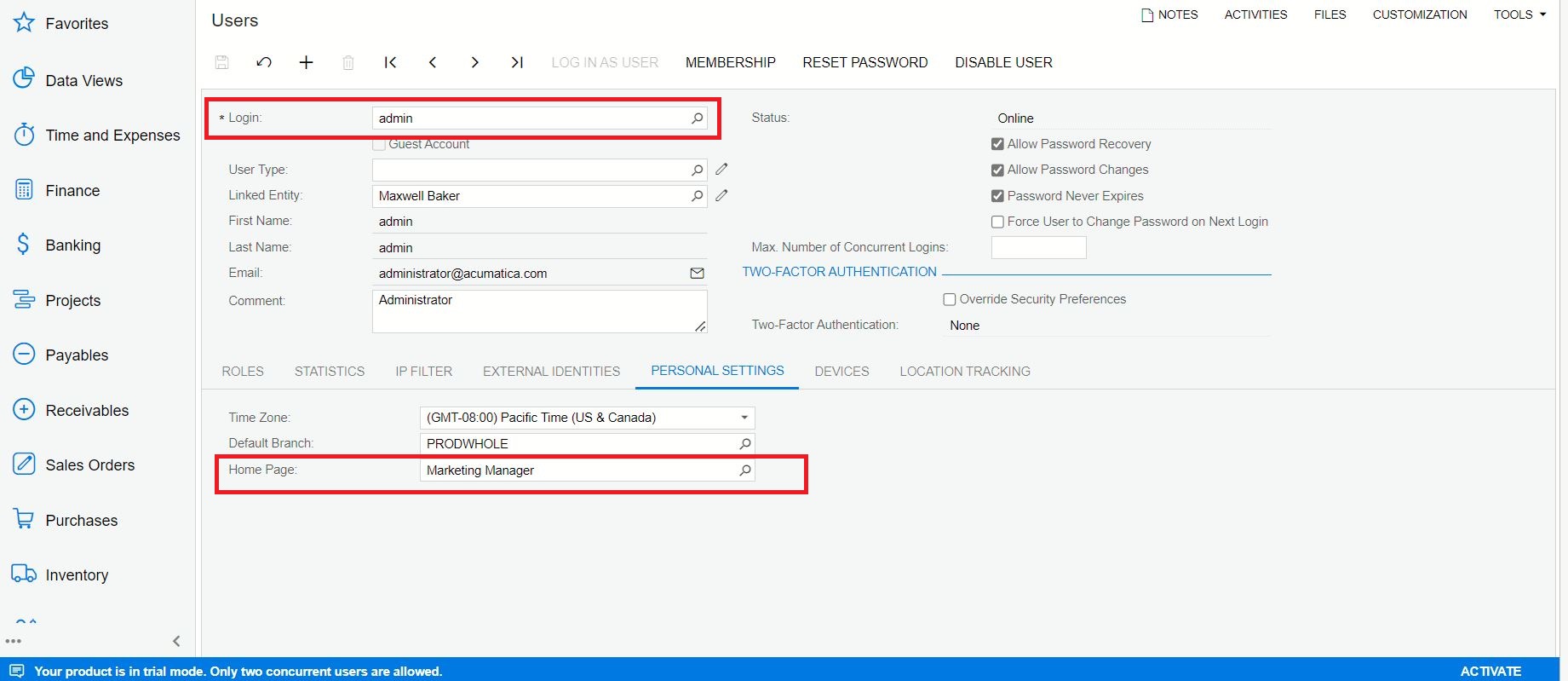 The specified page has been set as the home page successfully. Upon logging in, you will be directed to this page as the default landing page.