Though ERP systems are designed to provide complete solution that an enterprise requires, they also provide some additional (optional) fields, using which users can record information that are critical to their business needs making it more suitable for their organization.
Here, Sage 200 ERP is not an exception; it provides an analysis field using which users can record critical information that is required.
In this blog, we would be discussing about Sales Order Processing (SOP) Analysis field. In SOP order, User can use up to 20 Analysis fields. These fields can be used for information bifurcation as well as can be used for various reporting purposes in order to increase decision making capabilities.
Now, let us assume that you want to track information as from which Sales Region you are receiving more orders. To record this information, you just need to use an analysis field where you can enter information while doing entry of the Sales Order.
1. Navigate to "Accounting System Manager->Settings->Maintain Analysis Codes"; a screen will appear where you can enter the Analysis Field.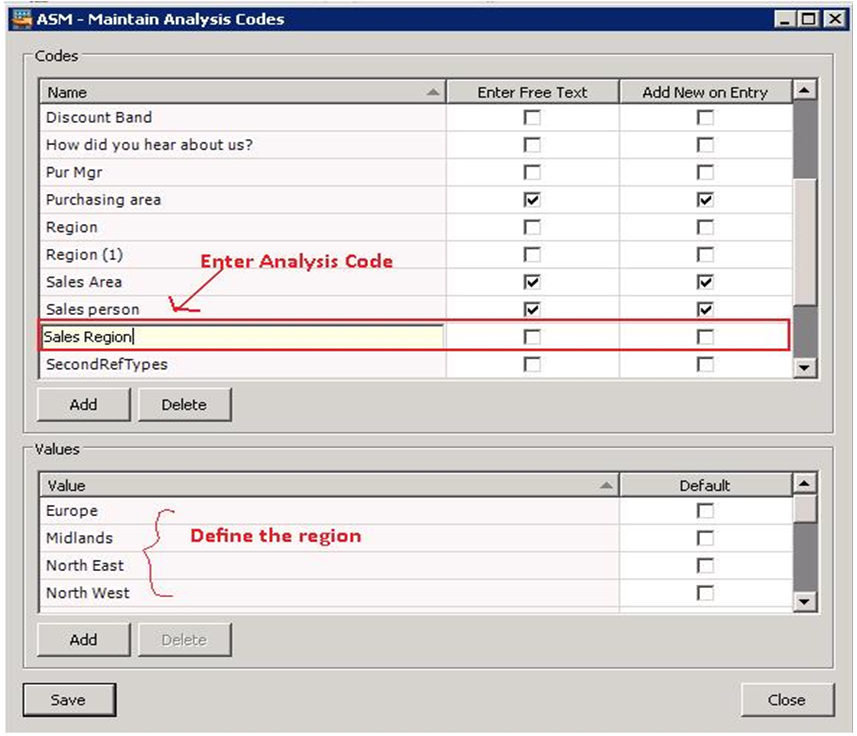 2. Before, we use the above code; we need to notify System that this code would be used for Sales Order Processing. To do this, open a screen from "Sales Order Processing -> SOP Maintenance -> Maintain Analysis Code". In this screen, click on edit button to make the field editable.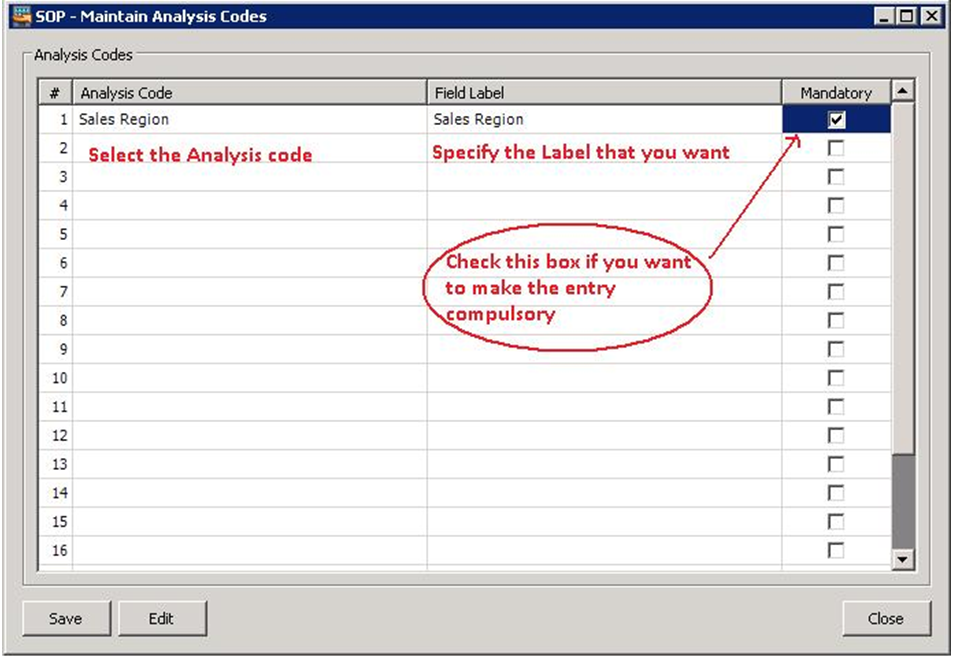 3. Now, we are all set to use the Sales Region Analysis in our Sales Order Screen.
4. For recording Information, open Sales Order Entry screen, navigate to "Delivery and Invoicing" Tab screen, where you will find a group of Fields as Analysis Codes. This group will contain a label as "Sales region". Here, enter the required information and fill the order details and save the order.
5. You can now view/edit this value any time from the view/edit sales Order screen respectively.
With these simple system settings, Users can make most use of the Sage 200 system. If you have any other Sage 200 queries, write us at sage@greytrix.com
— Related Post —