Greytrix Document attachment is a comprehensive add-on that helps users to attach, refer and view related documents that they want to see floating along with the transaction screens For example, Order Entry, Invoice Entry, AR and AP Invoices, Purchase Order, PO Invoice and Adjustments. Etc.
New Stuff: Check out your Employee timesheet and Expenses with Sage 300 PJC
In our earlier post, we had discussed about the user wise security feature that we have introduced in our product.
Now we have further enhanced our product by providing the Document attachment feature on I/C Items screen. Using this feature, you can attach additional documents relevant to the Items in the inventory (Item Image, Specification documents, Annexures, Warranty documents etc.)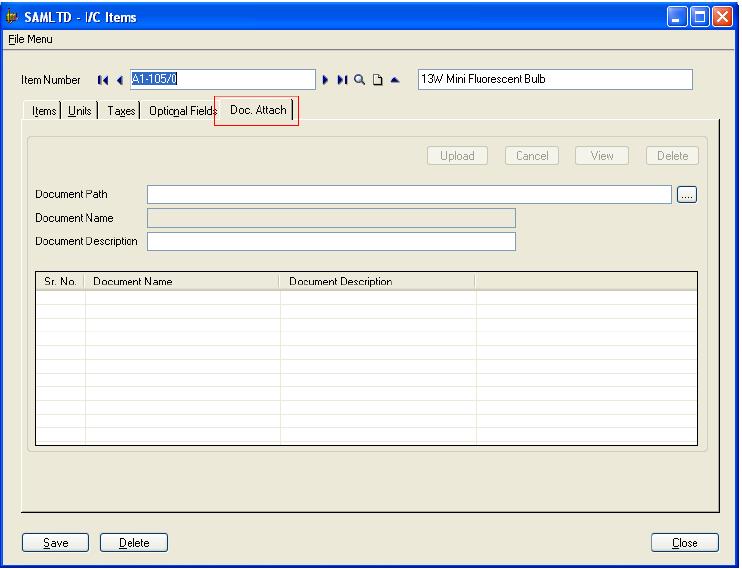 User can select documents of different formats to be attached by clicking on the Browse button. User has to fill the document description field before clicking on Upload button.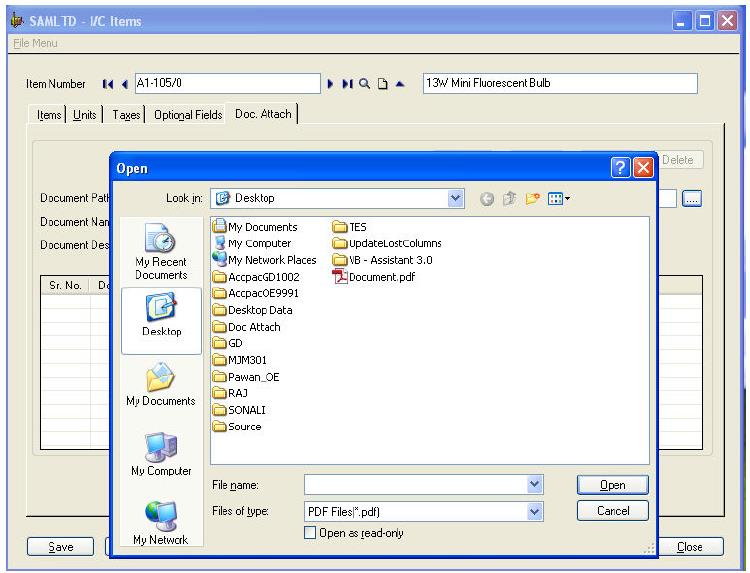 After clicking the upload button, the user can see the grid getting populated with the list of attached documents and also the "View" and "Delete" buttons getting enabled.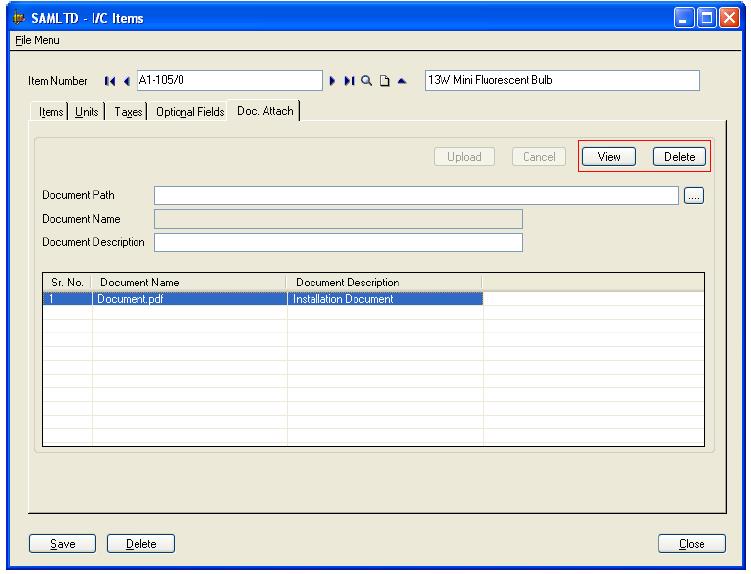 Note: This feature is available in Sage 300 2014 version.