General ledger is a very important module of an ERP system. It contains the company's assets, liabilities, owners' equity, revenue, and expenses. This module contains the company's accounting records. The GL holds the financial transactions of the company. This module contains the detail information that is necessary to prepare the ledger reports, liabilities etc.
For one client, we have create a Report containing the GL information. This report is different from the other reports as it not only contains GL information but also contains information of the source document.
New Stuff : How to find the list of Shipments for the shipped Items in an Order
The user interface would be look like below: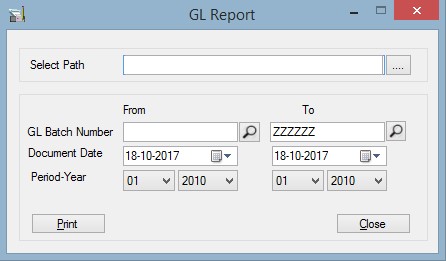 We have added 'FROM' and 'TO' GL batch Number, Document Date and period-year filter to limit the output of report. The report is exported in Excel, hence formatting and other activities can be easier.
The output of the report would be like below: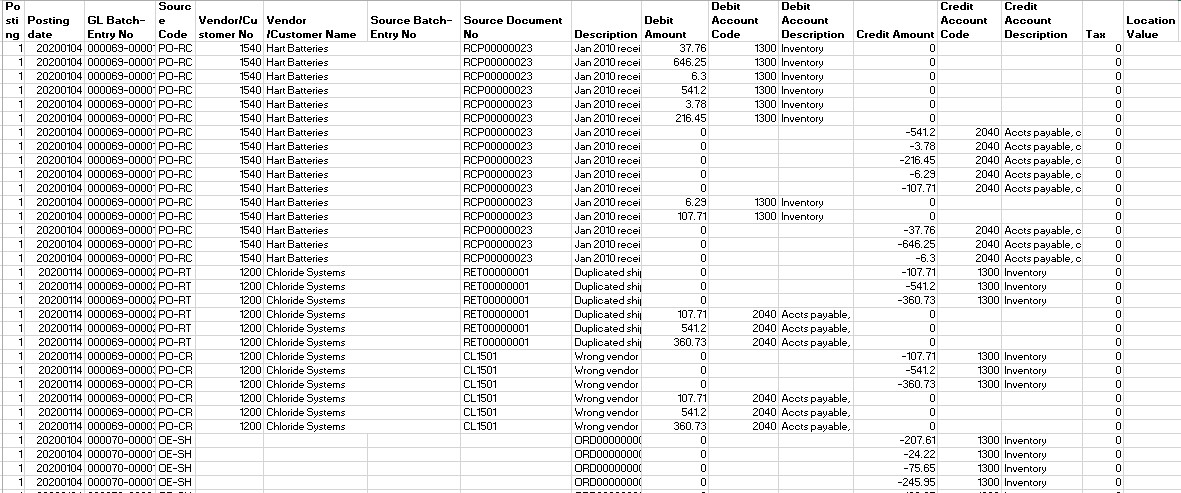 The report consist of GL batch entry number, posting date, source Batch Entry Number, Source document number, Debit – credit Amount, source taxes and locations etc.
The excel format is enhancing the report ability. This report is useful when you want to see the GL details along with the source document details.