General Ledger module is a physical book into which credits and debits are posted, or an accounting computer program where the various credits and debits are entered. All the financial transactions you post in sage 300 ERP, through sub ledger module, goes to the "General Ledger".
On GL Batch screen, you can find a drill down link to view the source transactions. We have utilized this functionality and created a new custom report which shows all the posted GL Entries with their respective source module, Vendor/Customer Name, Source Batch-Entry No., Source Document No. and Debit – Credit Amount.
New Stuff: Sales History For all Costing Method
This program will help you filter the data on GL Batch Number, document date and period. Please refer below screen shot.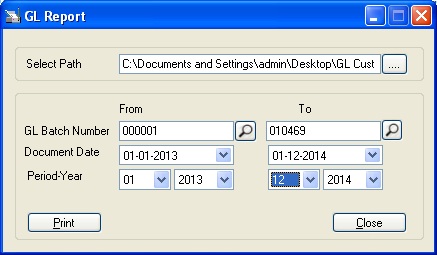 The format of report is as follows: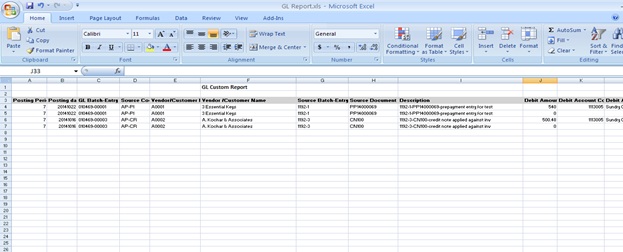 To enhance its utility, we have created this report in excel format so that user can apply different excel operations to the report as per their needs. The report is particularly useful when you need all the transactions in GL along with the details of their source transactions.
Also Read:
1.   Multicurrency GL Transaction Analysis in Sage 300 ERP
2.  Allow Posting to Previous Years Records (G/L Options)
3.  Enhancement in General Ledger Transaction Listing report
4.  Trial Balance Report in Sage 300 ERP
5.  Date wise GL Trial Balance Report