Greytrix has been zealous to provide an Integration solution, which would help Salesperson/Users to have real time business information on their fingertips. With new enhancement to our  GUMU™ Integration Solution "GUMU™ for Sage CRM-Sage 100 ERP", Sage CRM User/Salesperson visiting to a client can look into his/her client's history in the Sage CRM system before he reaches with the help of his/her iPhone or any Android phone.
As this are read only tabs, Sage CRM user/salesperson can only view information like Order Inquiry, AR Inquiry and Customer information of Sage 100 (MAS 90/200) ERP in these tabs from his/her handheld device.
http://www.youtube.com/watch?v=1Q9f53Z4AH8
As mentioned above, we have provided three GUMU™ tabs for IPhone/Android Handheld device,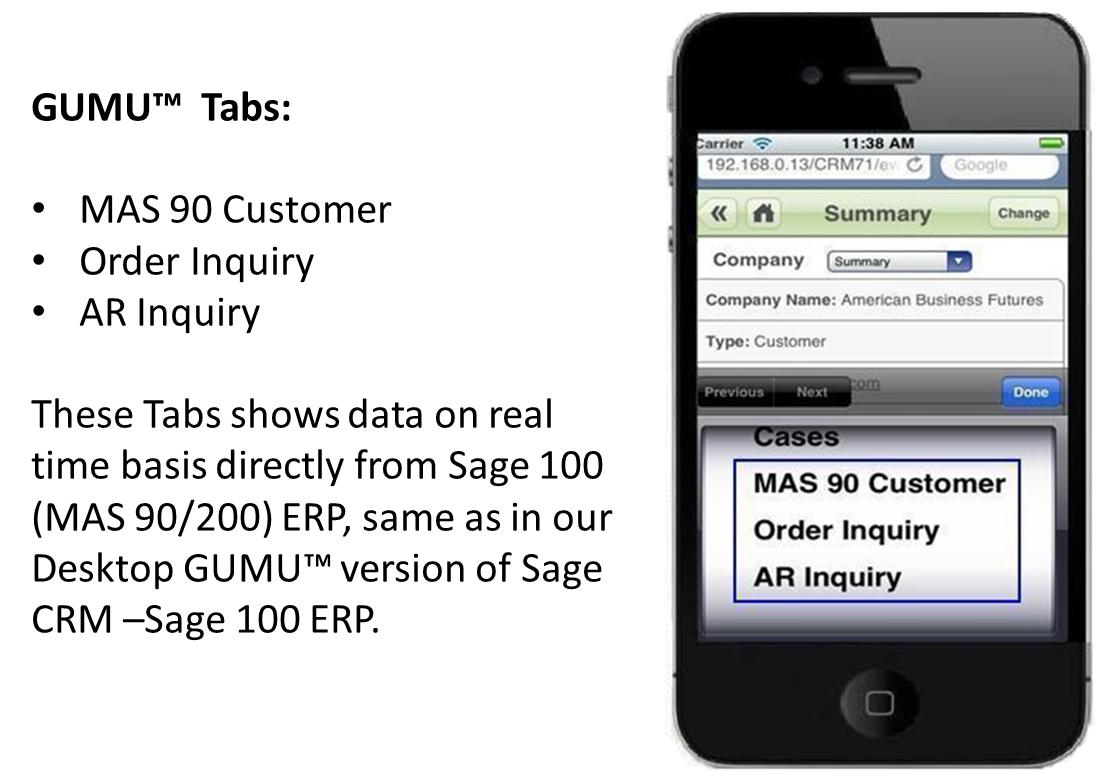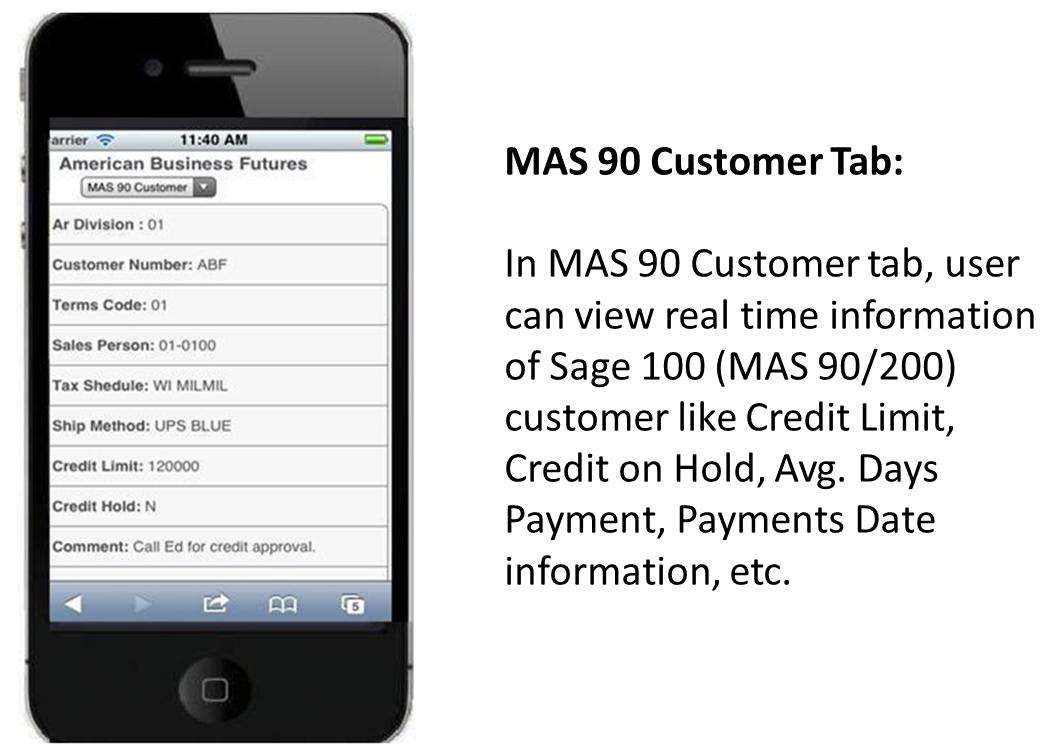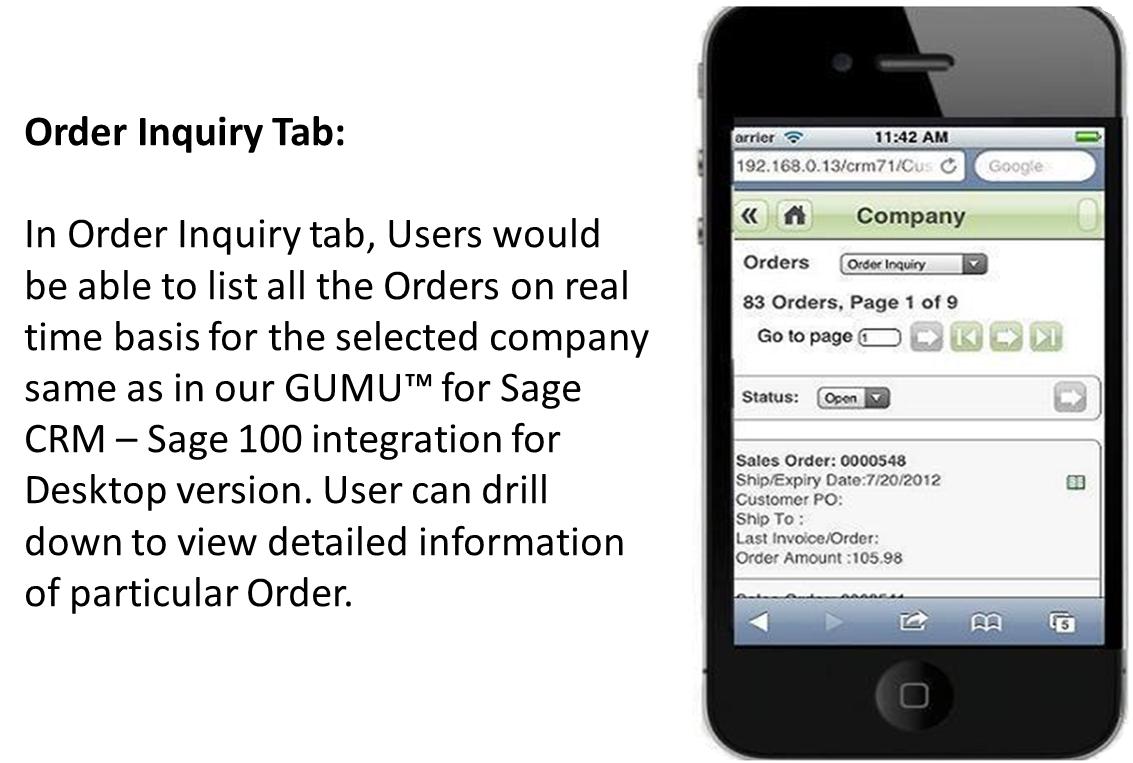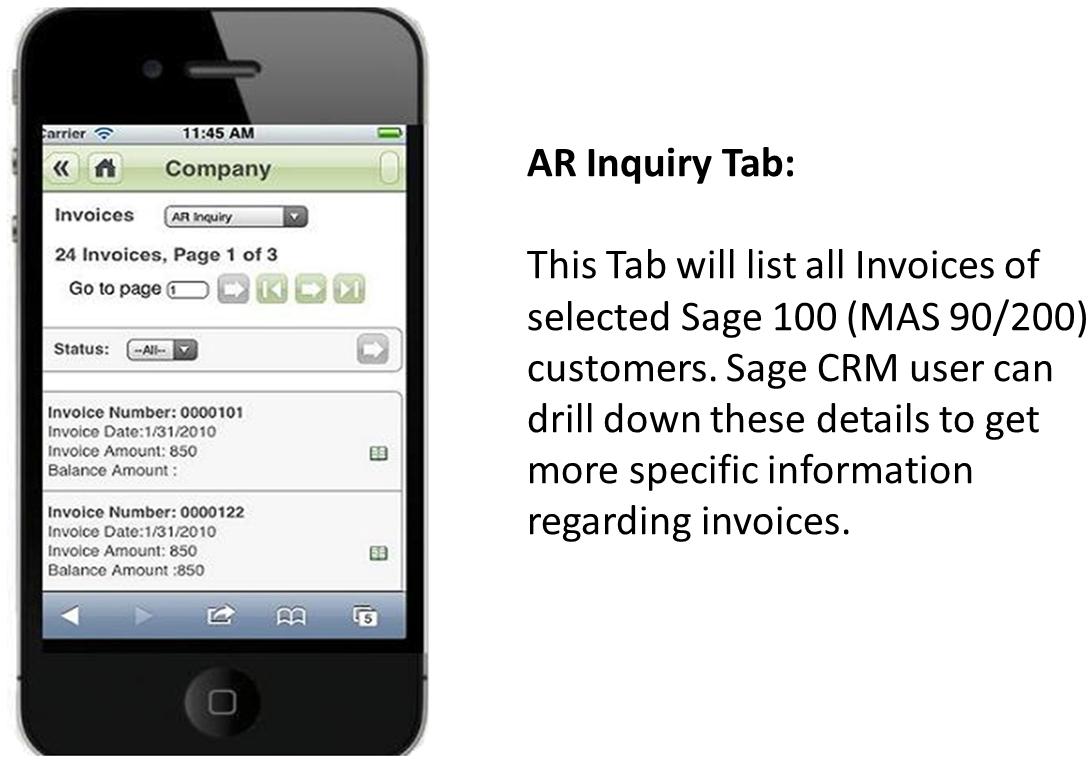 With this Sage CRM Salesperson/User will be updated and would have Customer information on their Finger tip.
Also, we are in Pre-development phase to make it Real time link, where Sage CRM user can create Customers, orders and later promote the same to Sage 100 (MAS 90/200) ERP using handheld device.
— Related Posts —
1. New Features in GUMU for Sage CRM – Sage 100 ERP Integration
2. GUMU for Sage CRM integration with Sage 100 ERP
3. Salesperson Mapping Functionality in GUMU Sage 100 ERP integration
4. Synchronize Dropdowns in Sage CRM using GUMU Integration
5. Item Search functionality in GUMU Integration for Sage CRM – Sage 100 ERP
6. Link Functionality in GUMU for Sage CRM – Sage 100 ERP