In our GUMU 5.2 version of our Sage 100 integration, we have introduced a new feature which enables GUMU user/salesperson to view Credit History of a particular Customer.  When creating an order or a quote it is required for user to know the important information like credit limit, A/R Balance, Remaining amount, etc. of the current customer. This page displays information same as that of "Customer Credit History" screen in Sage 100.
GUMU Sage 100 Integration Trial | Video | Blog | Demo Machine
In Order/Quote summary page, we can find a "Credit History" button on the right hand side of the screen, as highlighted in the below screenshot.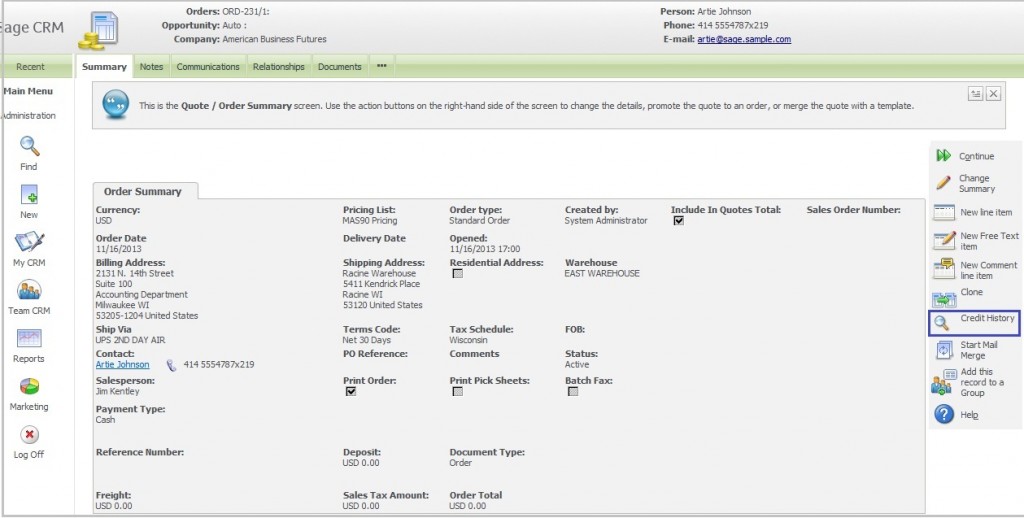 When we click on the "Credit History" button, a window will pop-up which displays the credit history for that particular customer. It displays all the relevant details in three different panels. Topmost panel contains the customer details, Middle panel shows the "Aging details" and lowermost panel displays "Last details" (as shown in below screenshot).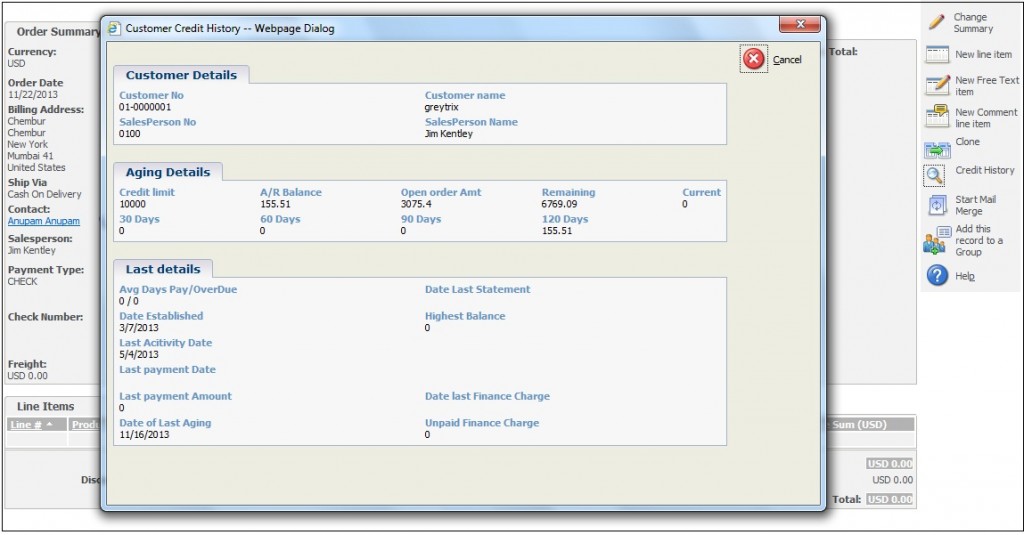 When the customer's Credit Limit exceeds a warning message is highlighted on top/right side of the page, as shown in the below screenshot: