Sage 300 ERP tracks the pending payments in a nice and detailed manner. However when it comes to follow ups, ERP and accounting guys will do it but what would be an more efficient way of doing this? We have customized Sage CRM communications module to track these pending payment follow ups in CRM. The payment follow ups will be created as Pending communications in CRM and assigned to Default team we specify.
Create, Launch, Record, Analyze Surveys from within Sage CRM
Greytrix Survey CRM for Sage CRM
Now, let's see how this Add-On will work when it is linked with Sage CRM.
Under Team CRM area, user will see a button named as "Synchronize Pending Payments" clicking this will synchronize Posted Invoices entries from ERP into Sage CRM in form of Communications and it will display an On-screen Alert to user to start the synch process. See below screenshot for your reference.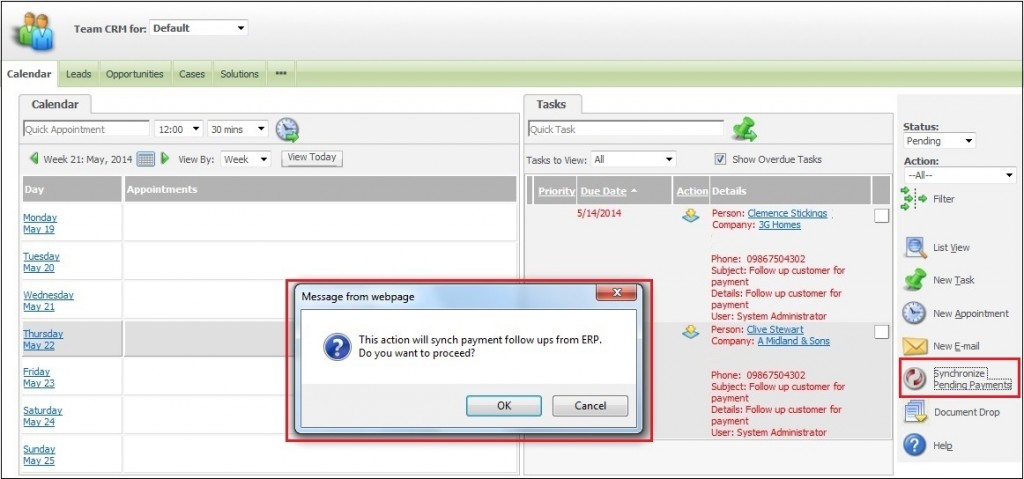 After successful completion of synch process the program will bring all the invoices entries in Sage CRM as shown in below screenshot where Status will be set as Pending and Action as Payment Follow-Up.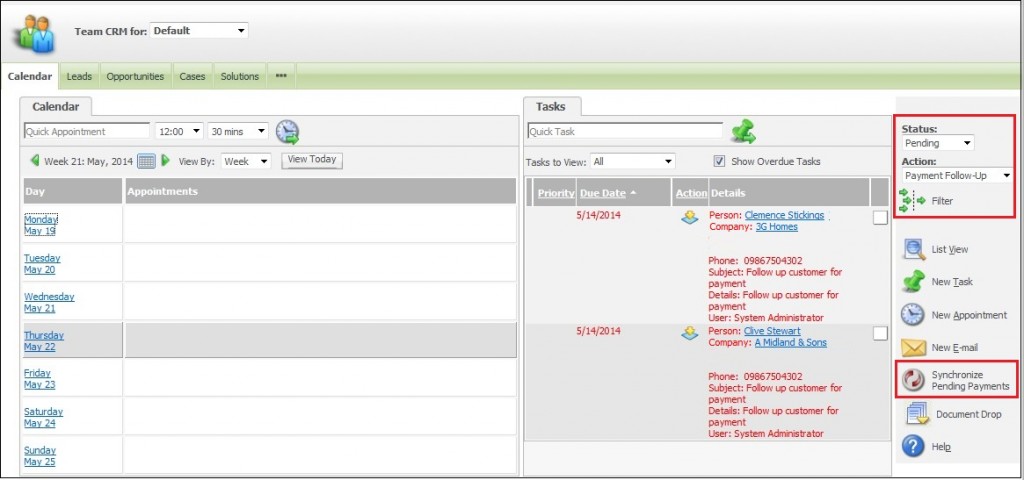 Initially, these Follow-Ups will be assigned to a Team Leader who looks after specific team. He can then reassign the same to other users. Users can also pick up pending communications from TeamCRM tab.
To see the detailed information, user has to open the follow-up communication which will look like as shown below.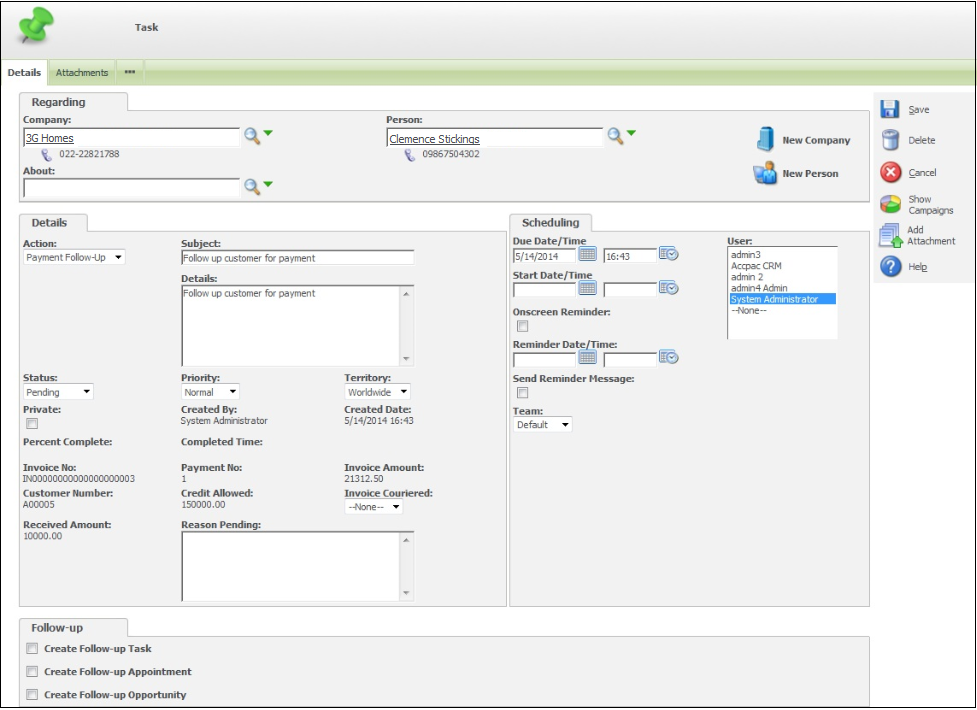 On this screen, user can see the details such as Invoice Number, Invoice Amount, Credit Allowed, Invoice Date, Invoice Couriered and Received Amount from ERP system. Here, the job of a user will be to communicate with Customer asking him about the payment details and complete his job. Once this is done user will Save the communication by changing the Status to "Complete".
The communications where status is set as "Complete" will move to complete bucket and will not be visible in Pending list of communications.
There can be a situation where the communications are already synchronized in CRM as well as follow up communications are also created. Meanwhile, if pending payments are received from some of the Customer and entry of which is made in ERP; in such scenarios communication status against these customer will be auto set to "Received" the next time when the synchronization takes place.
This Add-On of Sage CRM can be extended to create Follow-up communication for C-Form.