A user often comes across business requirements where they need to create same type of orders multiple times. To avoid creating same type of orders repeatedly, users can make use of Clone Order/Quote functionality which is a standard Sage CRM functionality.  To clone Quotes/Orders, users can follow below steps:
New Stuff: GUMU for Sage CRM – Sage 100 Integration DOs and DON'Ts
1.   Select Quote/Order which you want to clone.
2.   From the right hand side button group, click on Clone button (as highlighted in below screenshot).
GUMU Sage 100 Integration Trial | Video | Blog | Demo Machine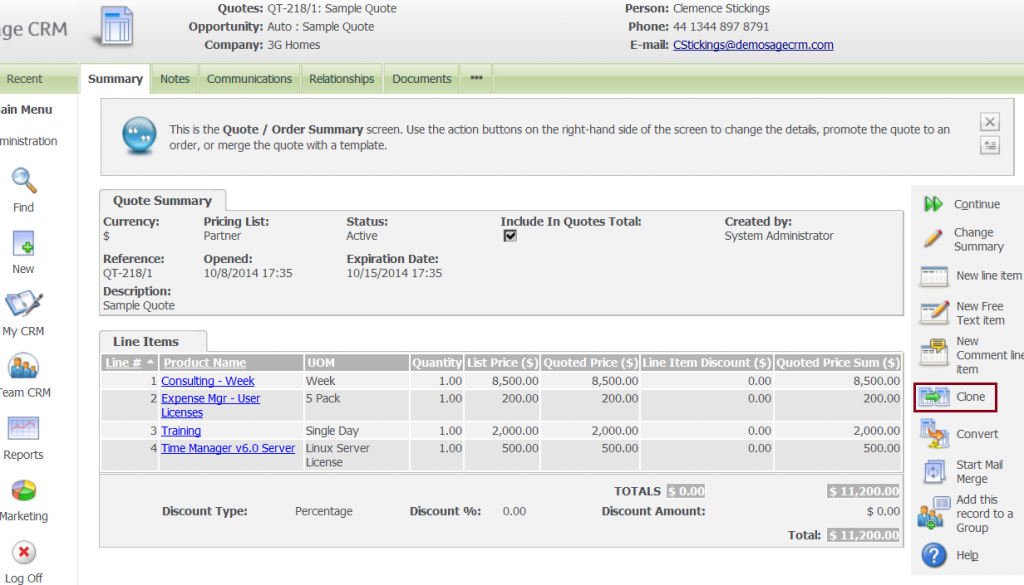 On clicking, a new Order/Quote will be created with same order header data and same line items.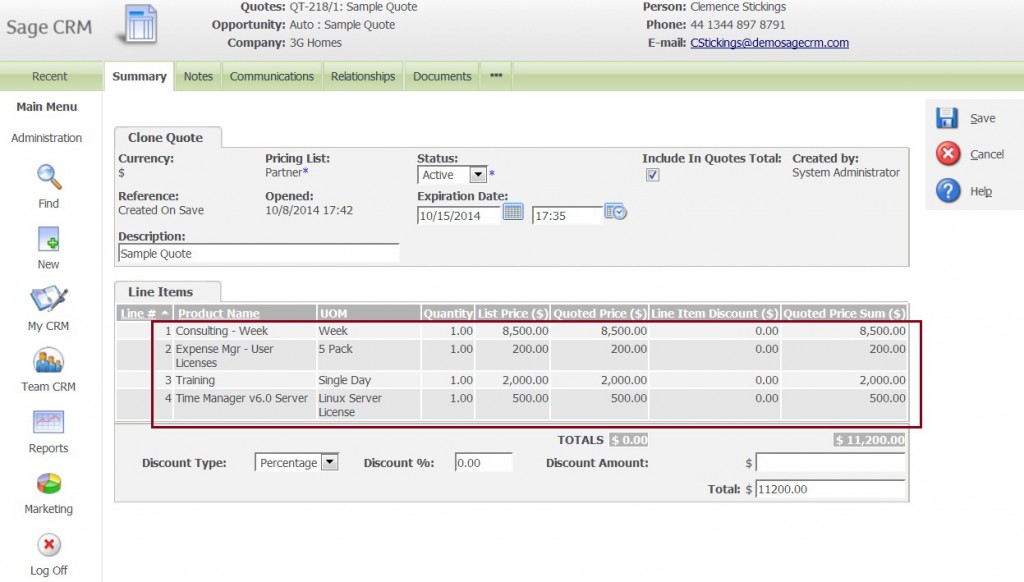 Using this functionality, users can save lot of time and effort on creating Quotes/Orders. Clone functionality will create quote/order under same company and opportunity.  This functionality can also be useful while using GUMU for Sage CRM – Sage 100 integration.  For ex. In GUMU integrated system, user can promote order from Sage CRM to Sage 100. So if any Sage CRM user creates one type of order repeatedly, then user can just clone previous order (Non-promoted order) and can promote it to Sage 100. Please note that in GUMU integrated system, user can clone only non-promoted orders and then can promote them to Sage 100.