Our GUMU for Sage CRM – Sage ERP X3 integrates Sage ERP X3 system with Sage CRM on a real time, bi-directional basis. In our last post, we have gone through how to configure our GUMU from Sage ERP X3 side.
In this blog post, we will go through 'Link customer' functionality present in GUMU. Using GUMU, user can create and promote new customers from Sage CRM to Sage ERP X3 or vice versa. After successful promotion, a new customer will be created in Sage ERP X3. But there can be cases where a customer already exists in Sage ERP X3 as well as in Sage CRM as a Company but is not linked.
New Stuff: Default quote expiration/Delivery date setting in Sage CRM

In such cases, user would prefer to link both the records instead of creating duplicate record. To handle this situation, we have provided "Link Customer" feature in our GUMU integration. Below are the steps to Link a customer:
1.    Navigate to Sage CRM Company which you want to link with ERP X3 customer.
2.   Go to "Summary" tab to view "Link Customer" button.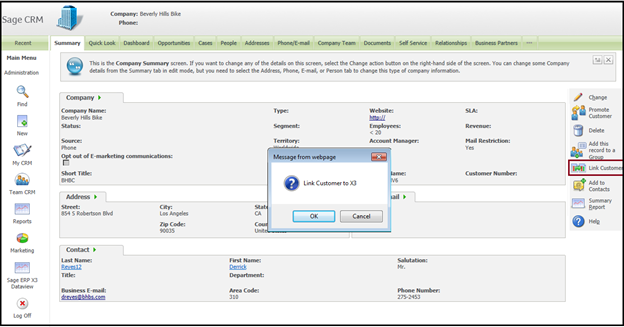 3.    Click on "Link Customer" button to view Link Page with the Sage ERP X3 customer list.
4.    Select the Sage ERP X3 customer which you want to link with your Sage CRM Company and click on LINK button.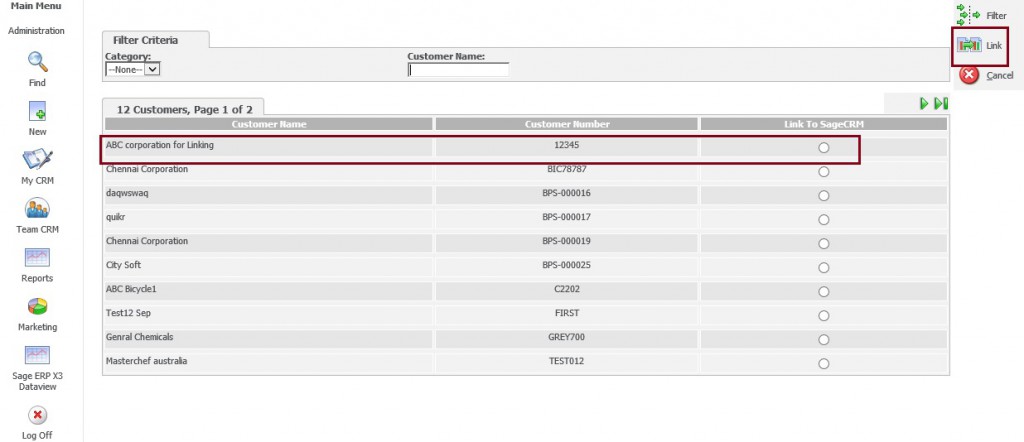 This will link the customer.
Note: The customer list displayed in this screen contains only those customer numbers which are present in ERP X3 but not in Sage CRM.

5.    Once successfully linked, Sage CRM Company would be linked with Sage ERP X3 customer and all the contacts and addresses for them will be synched from Sage ERP X3 to Sage CRM for that particular customer. Also customer number can be seen in the Sage CRM Summary screen.
Also Read:
1. GUMU for Sage CRM- Sage ERP X3 – Sage ERP X3 Side Configuration
2. Default quote expiration/Delivery date setting in Sage CRM
3. Synchronization Setting in GUMU for Sage CRM – Sage ERP X3
4. GUMU for Sage CRM – ERP X3 – GUMU Sage CRM side Configuration
5. GUMU for Sage CRM – ERP X3 – Import Product