Our GUMU™ for Sage CRM – Sage 50 integration link is external utility which synch data between Sage 50 to Sage CRM and vice versa.  Today in this blog, we will go through one of the GUMU import process  i.e. Import Orders from Sage 50 to Sage CRM.
GUMU brings all the Sage 50 orders in Sage CRM order entity along with document type as "Order"
Please refer below image.
New Stuff: Import Invoices from Sage 50 to Sage CRM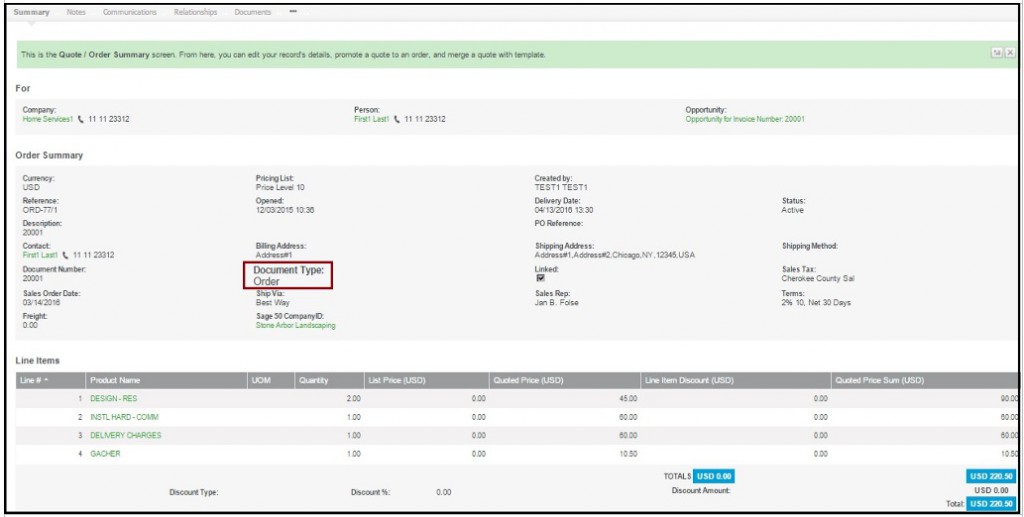 Before running the Import Order process, please make sure user have already imported products from Sage 50 to Sage CRM.
Below are the steps to bring all Sage 50 invoices in Sage CRM:
1. Start GUMU application.
2. Select Synchronization tab
3. Select the "Import Orders" process.
4. Right Click and run the process as shown in below image.



After the orders are imported user can view these orders in Sage CRM in order entity.
Please contact us at Sage@greytrix.com for more information on GUMU integration.
Also read :
1. Sync Company Data from Sage CRM.com to Sage 50 (US) using GUMU™ link
2. Synch Orders from Sage CRM Cloud to Sage 50 (US) using GUMU™ link
3. Configure GUMU™ for Sage CRM – Sage 50 (US Edition)
4. Configure Sage 50 (US) user to access data outside the application
5. GUMU™ Peachtree Solutions for SageCRM/SageCRM.Com Integration