Promotional Merchandise Industry will have multiple complex scenarios. For example, Amazon is based out of US its Vendors are in France and its customers are in India. So, its purchase and sales transaction will happen in different currencies and requires to be integrated with their financial systems with in ERP. Whereas, company itself works in different currency. To handle such a complex scenario we can customize Sage CRM Below is the concept diagram for the functionality.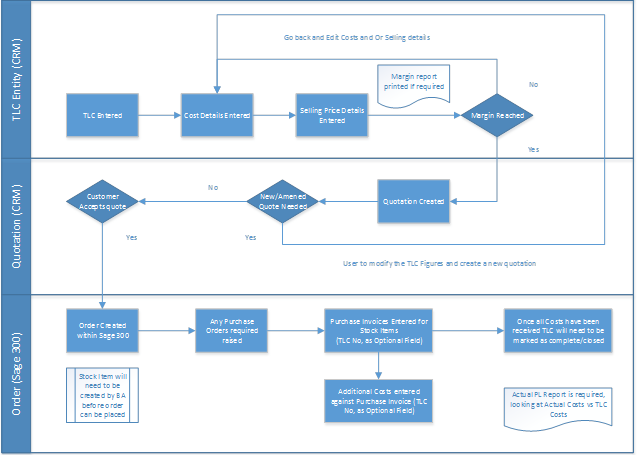 Below are the various functionalities which will be adopted after customization in Merchandise industry:
Company can do their purchase and sales with Quotes and Orders within in Sage CRM.
Business will have capability to handle Multi currency with exchange rates from their ERP.
Companies actual cost calculations and expense types can be monitored or calculated like shipping, insurance, returns etc.
Businesses can do their actual cost calculations with different formulas like flat value, percentage and flat rate for quantity on the fly.
Also business can add margin "%"to actual cost and auto calculate quote price in customer currency which will be very useful for the customer quotation and provide quotation in customer currency.
Company's leadership and sales managers can have comparison in costs and quote price with supplier currency, company currency and customer currency.
Sales team can promote sales orders and purchase orders in ERP.
Greytrix have some unique integration solutions for Sage CRM with Sage ERP's (Sage ERP X3, Sage 100 ERP, Sage 500 ERP, Sage 300 ERP, Sage 50 ERP (US edition)). It also offers best-in-class Sage ERP customization and development services to Business Partners, End Users and Sage PSG worldwide.
To know more about the solution or information related to Sage CRM integration with third party solutions or customization, please feel free to reach out at crm@greytrix.com.  We will be glad to assist you.