Sage CRM provides your customer care team with the ability to record customer inquiries/incidents. Few days back, we come up with requirement to restrict to display only Active Companies & Contacts to be displayed in Company and Person fields of Case Web Picker screen.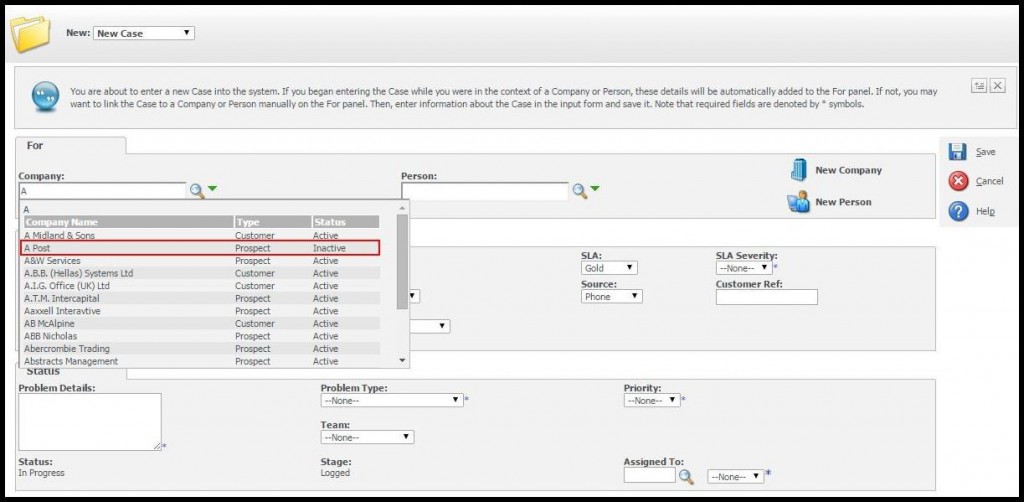 New Stuff: Report Category Access to particular users in Sage CRM
Now, Inactive Company and Person can be restricted by adding a simple restrict statement on both the fields. Below are the steps that needs to be followed to do the same.
1) Navigate to Administration | Customization | Cases and click on Company (Case_PrimaryCompanyId) field.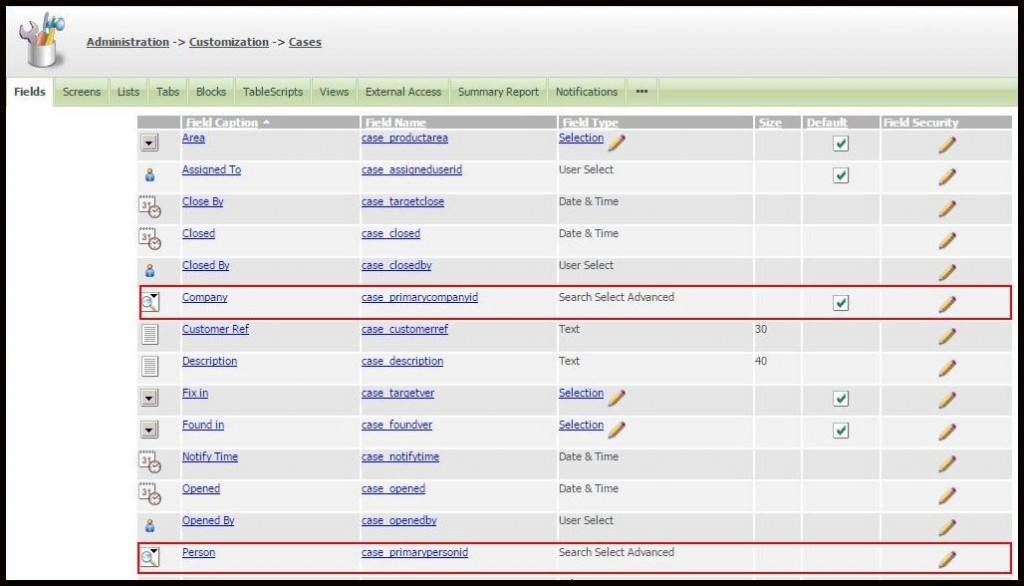 2) Below screen will get displayed. Make changes as shown in below screenshot.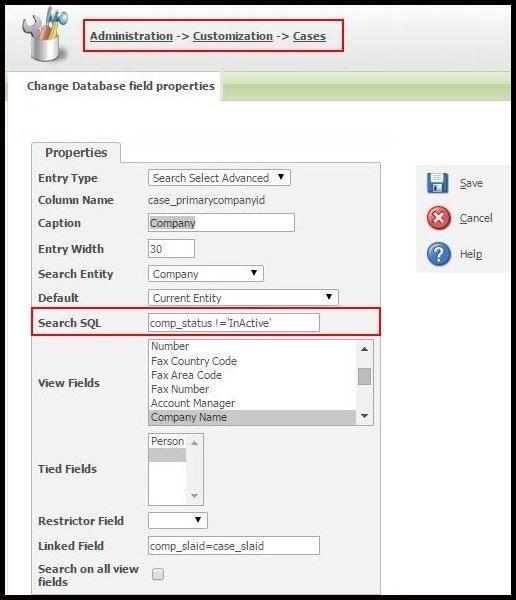 3) Do the same changes for Person (Case_PrimaryPersonId) as shown below.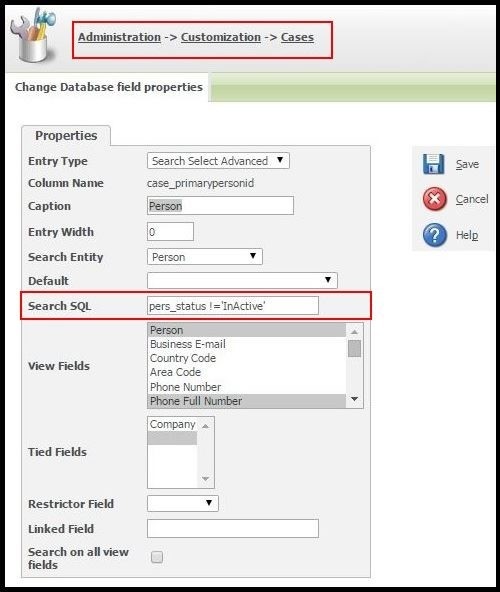 That's it. Now, if you check New Case screen, you will observe only Active Customer and Persons will be available in Company and Person fields.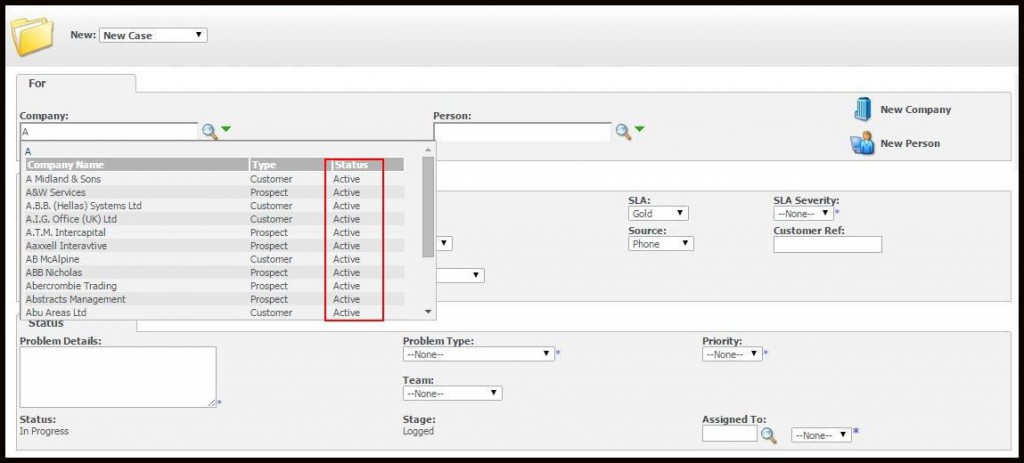 You can apply similar change on Opportunity, Communications entity.
Also Read:
1) Save time with Case Suggestions on Customer Portal
2) Sending an e-mail to customer Case is created
3) Bulk Reassignment of Cases within the teams
4) Remove New Company and New Person buttons from the New Case screen
5) New Case/ Opportunity Action and Workflow Activation in Sage CRM