As and when a report is fetched from Sage CRM which include chart then it will display chart on first page and data in subsequent pages. Sometimes, this way of displaying report to business users may not look attractive and it will eliminate the purpose of report.
New Stuff: Restrict Users from applying discount to entire Quote and Order
To bring the chart and data content on single page, we have to change the configuration as shown below.
1. Go to Reports | Choose any report category (e.g. Dashboards)
2. Edit the report which is designed for chart style.
3. Set "Rows per Page" to "0" and save the report.
4. It will display Chart and Grid on same page.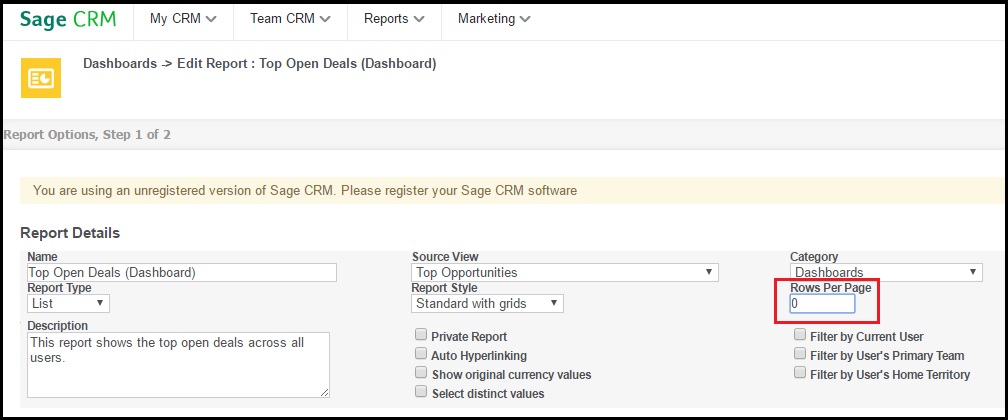 Note: If someone wants to show chart and data content on different pages of report, then he/she can set the property "Rows per Page" to "20".