In Sage CRM 2017 lots exciting features has been added. In this blog, we are going to explain "Favorites" feature which will help you to add important statistics or facts into one bucket as you can store into Favorites bar of IE/Google Chrome browsers.
New Stuff: Customizing the Date field using JQuery in Sage CRM
This feature is very much easy to use and available at summary screen of all standard entities in Sage CRM. Kindly allow me to explain this with an example.
Consider you want to group few support tickets on which you will be working tomorrow. This can be done by navigating to Summary screen of Support Tickets. On Top content screen, you will observe there is * (star) is located. Refer below screenshot.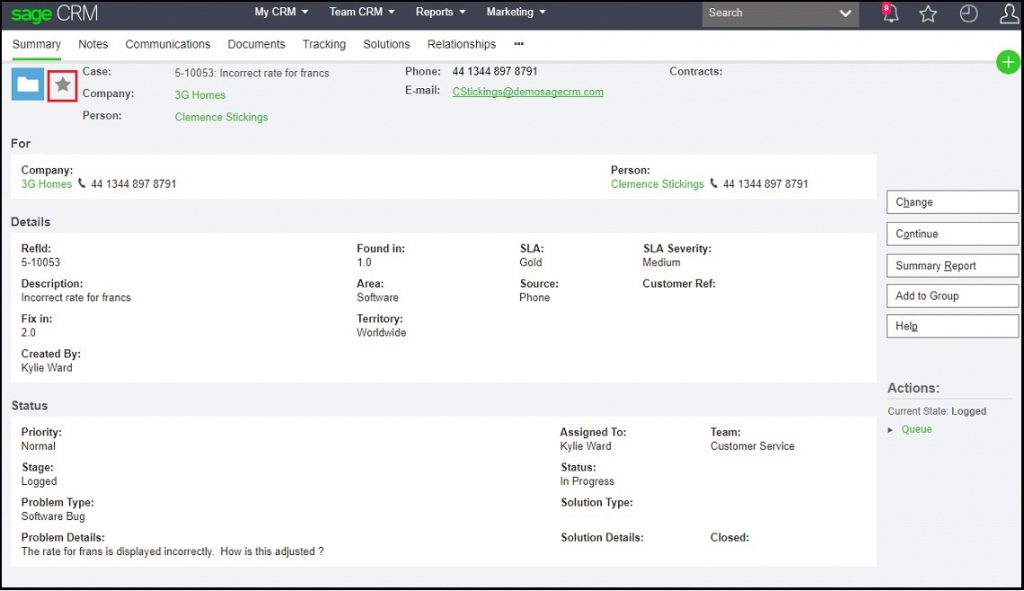 When you will click on this star, this will be added into your Favourites list and will be marked with Yellow star as shown below.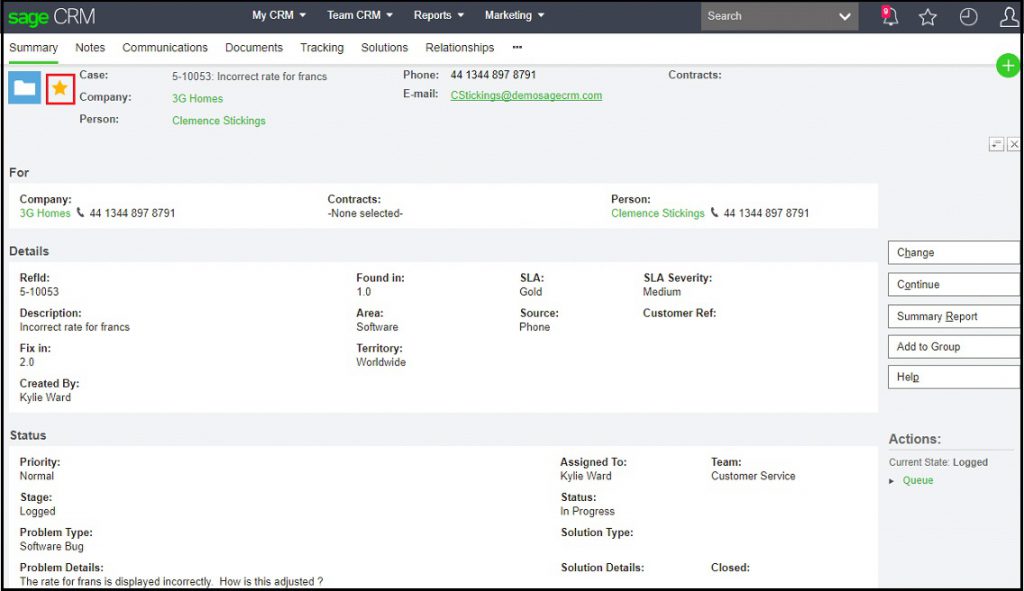 Similarly you can mark rest of the cases by clicking on star image. All of these cases will be added into Favourites list as shown below.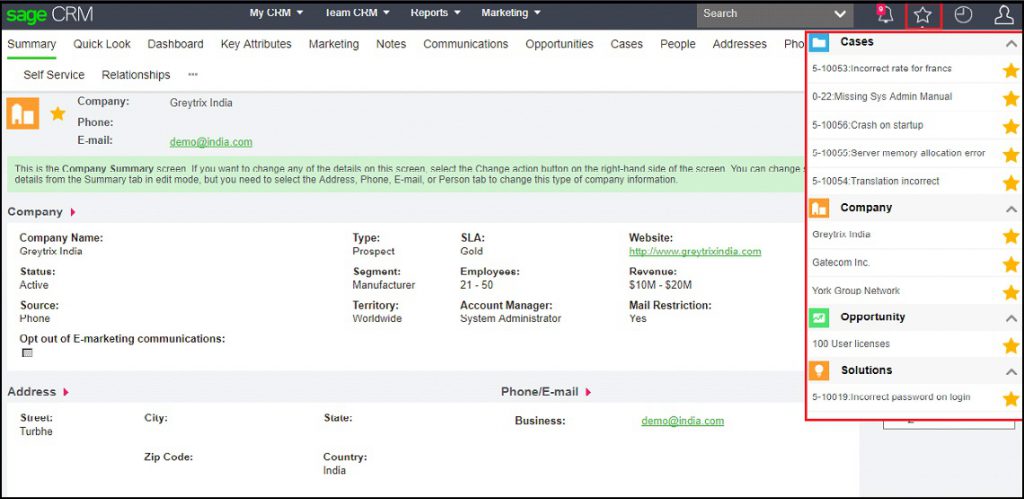 This way day to day work can be managed easily by marking daily Support Tickets, Tasks, and Appointments etc into Favourite list.
Stay tuned and we will be posting more exciting feature into our upcoming blogs.
About Us
Greytrix is one stop solution provider for Sage ERP and Sage CRM needs. We provide complete end-to-end assistance for your technical consultations, product customizations, data migration, system integrations, third party add-on development and implementation expertise.
Greytrix has some unique integration solutions for Sage CRM with Sage ERP's (Sage X3, Sage 100, Sage 500 and Sage 300).We also offer best-in-class Sage ERP and Sage CRM customization and development services to Business Partners, End Users and Sage PSG worldwide. Greytrix helps in migrating to Sage CRM from ACT, Goldmine and other CRM's.
For more information on our integration solutions, please contact us at [email protected]. We will be glad to assist you.
Also Read:
1. New Features in Sage CRM 2017 R1
2. Sage CRM 2017R2: Auto Suggestion of E-mail Recipients
3. Sage CRM 2017 R1: Reimagine how you use CRM in your Business
4. GUMU™ Integration is compatible with new Sage X3 v11 along with Sage CRM 2017 R2
5. GUMU™ for Sage CRM-Sage 500 integration is now compatible with Sage CRM 2017 R2 (7.4) and Sage 500 v2017(7.8)